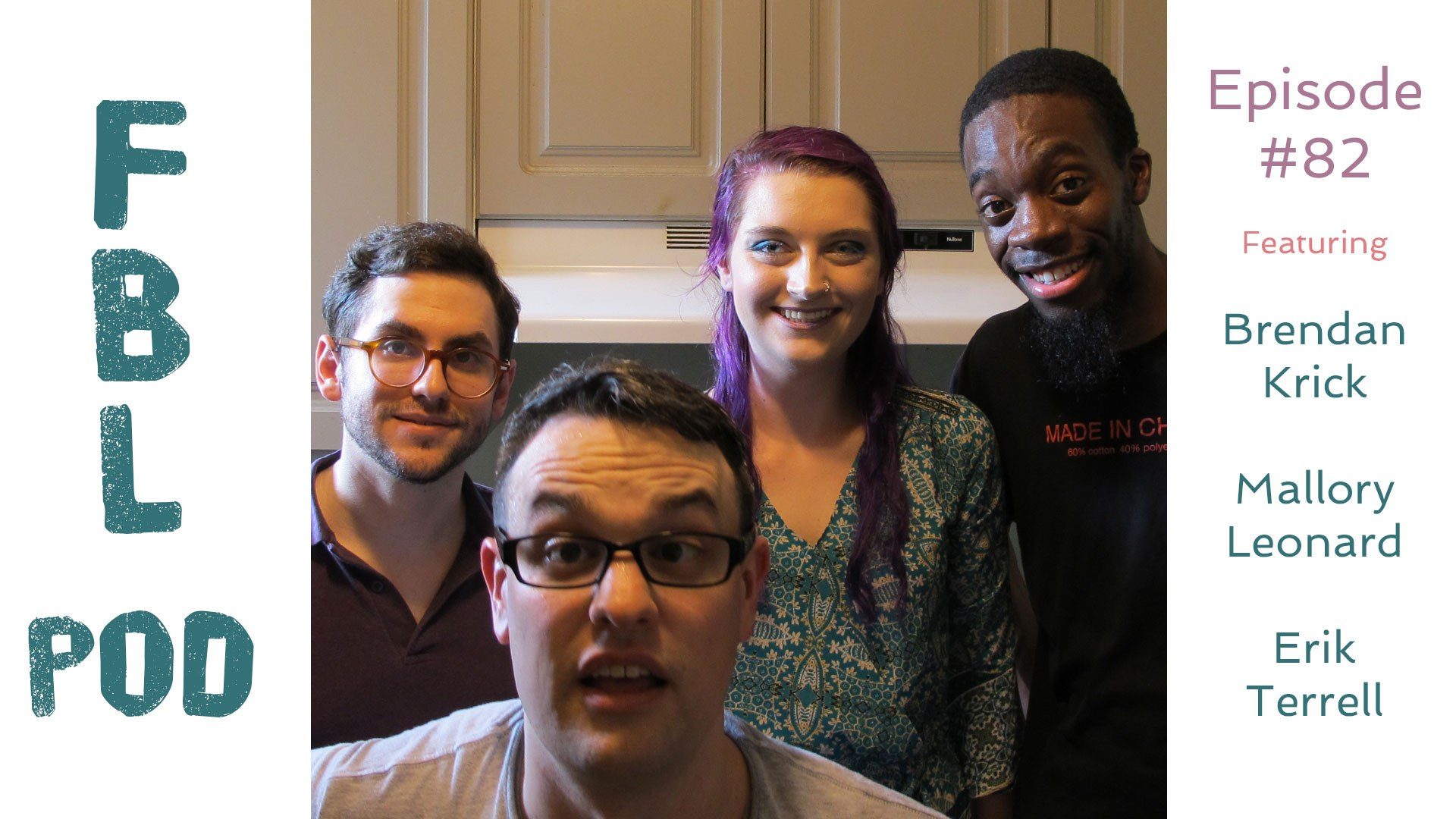 Listen to Full Belly Laughs Episode 82
Use the audio player below to enjoy Full Belly Laughs Podcast Episode 82: Coffee vs Tea.
In a tournament of best drinks with caffeine, the finals would be coffee vs tea. Both have their merits, but is there one that people actually prefer more? We polled our listeners to find out what they think, as well as asked a panel of Philadelphia comedians. Click the player above to start listening. If you can't listen to the podcast, skip down to the show notes for a recap on the best answers to our poll.
Featured Philly Comedians on Episode 82 of the Full Belly Laughs Podcast
Follow the guests from the podcast on Twitter:
---
FBL Podcast Episode 82 Show Notes
Check out some of the awesome things people said on the show.
Coffee vs Tea
People attacked this debate from all angles.
Coffee Lovers
Do you think tea is lame and only dingle-dongs drink it? Join forces with these rally cries for coffee:
Coffee because tea does nothing for a hangover.- Jack from Port Richmond in Philadelphia, PA
I like coffee because good breath is for chumps.- Ross from Conshohocken, PA
Tea Lovers
Do you like a caffeinated beverage that doesn't make you poop immediately? Tea might be your jam. See what other people had to say about tea.
Decaf chilled green tea with honey and lemon. BOOOOOM!!!- Kellee O'Hara from Havertown, PA
Tea has a much better range. There's so many different flavor profiles you get can from tea. Coffee is just a means to an end to inject your body with caffeine.- Rich from Fishtown in Philadelphia, PA
Tea, baby, tea! You can't clear genital warts with coffee- Nick from Center City Philadephia
Lovers of Both
For those that can't pick a side, these are your people:
Both because I'm greedy AF- Teresa from Newbold in Philadelphia, PA
Depends on whether or not I feel like rebelling against the British, honestly. And that can change on a whim.- James from Cincinnati, OH
Day to day? Coffee cause if I see a dude walking out of the wawa with one of those little tea tampon strings hanging out of his 24oz cup I can't help but feel sad...cause he's not drinkin what i think a man is supposed to drink in public, however, if I'm at home with my gf and nobody else can see me, I love a nice camomile with honey.- Alex from Magnolia, NJ
Tea is technically healthier and has more culture surrounding it. Covfefe is the new kid on block and is great in its own right but can get played out and the quality is lost. Tea is also a very broad term. I can make tea out of mushrooms, flower, leaves, barks, dried fish, seaweed, roots, fruit stems, basically anything that's organics and will release it essences into warm or hot water.- Moshe from Bridgeport, NJ
---
Did you have something you wanted to add to the conversation? Be sure to hit us up on the Contact Form. Great responses to this topic will be read on future episodes during the Leftovers segment.