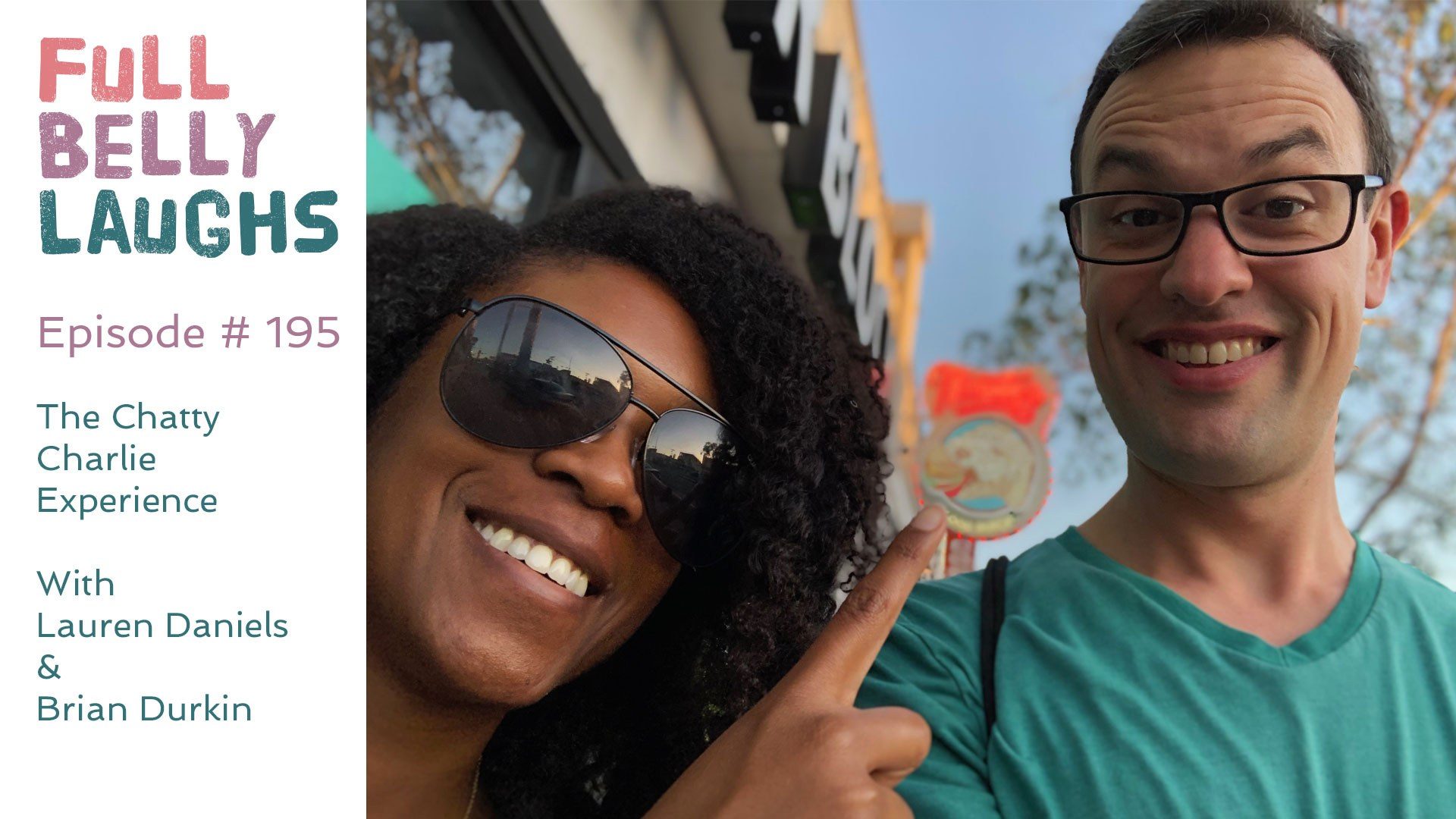 Listen to Full Belly Laughs Episode 195
Use the audio player below to enjoy Full Belly Laughs Podcast Episode 195: Chatty Charlie And Monty's Good Burger
This week learn about the gang's first time trying Monty's Good Burger, plus a curious Lyft ride. It's a jam-packed episode with fun adventures and great stories. Discover what's the fuss with Monty's and how to have fun in a ride share.
Full Belly Laughs Podcast Episode 195 Show Notes
Lauren Daniels and Brian Durkin discuss some of their favorite podcasts up top, referencing some inside jokes. From there they discuss the events from the day prior. Brian had some spots in Central LA, and after that they went to Monty's Good Burger for some grub. Next up on the itinerary: more food! Believe it or not but the gang was on the hunt for a bang-bang (when you eat a meal at a restaurant, and then immediately go to another place to eat again). Their pursuit for more food was a failure, but it's the journey not the destination. Lauren and Brian had a good walk, and an even better Lyft Driver. Chatty Charlie hit them up with some classic questions and hilarious stories the whole ride back home. They close the episode with an epic round of 20 Questions.
Monty's Good Burger
Lauren and Brian thought the food here was very tasty. They hit this place at the perfect time, and really didn't have to wait for their food. After they put in their order, the line was out the door! It all fairness it's usually out the door, since the place is small. The food was solid, but it did leave them desiring some more. This could be on them though for basically not eating much all day. If you're in Central LA and you want a 50s style vegan burger, then check out Monty's Good Burger.