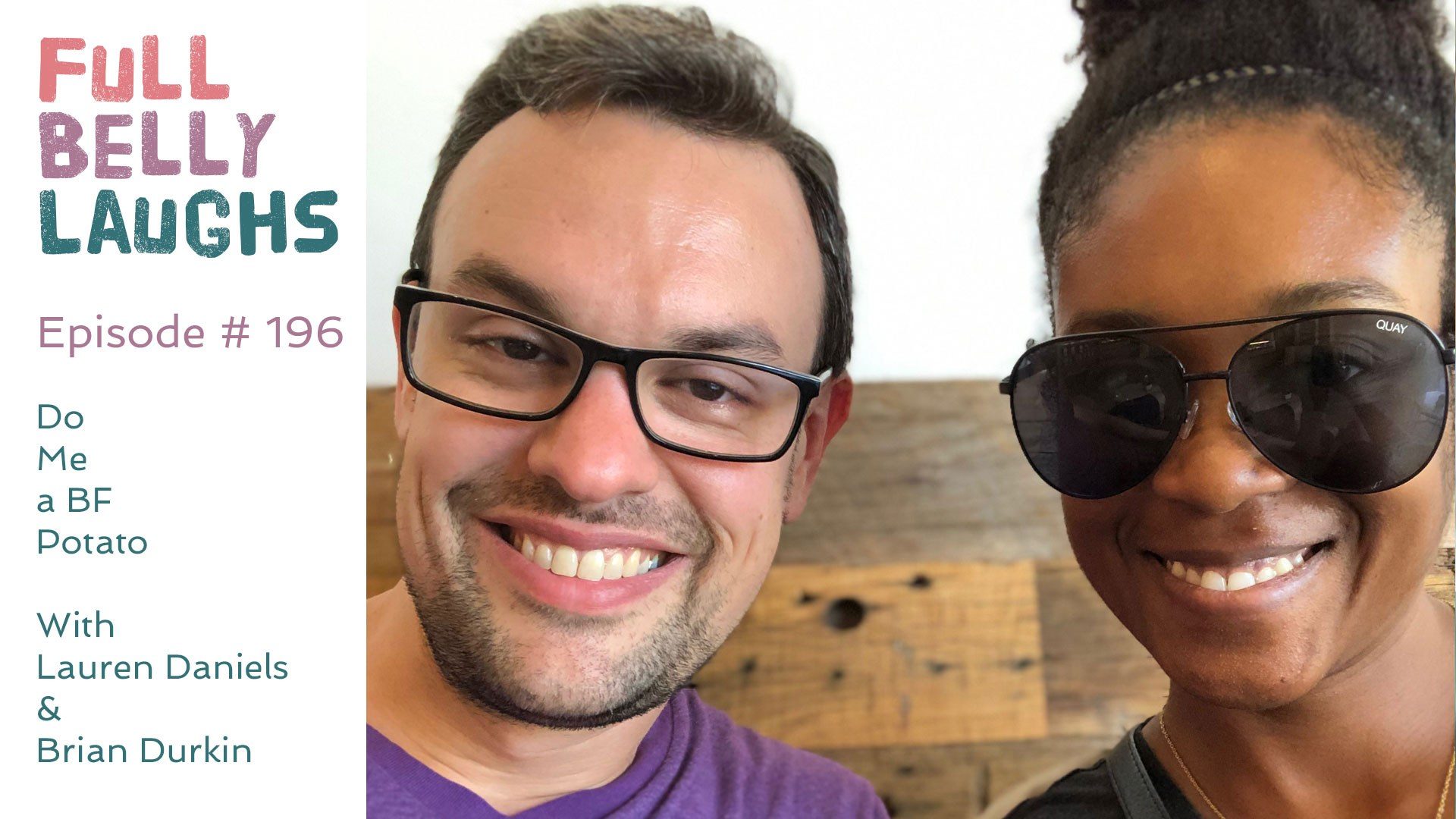 Listen to Full Belly Laughs Episode 196
Use the audio player below to enjoy Full Belly Laughs Podcast Episode 196: Do Me a BF Potato
Breakfast potatoes are a very unique food. You know them when you see them, and when you taste them. But could you tell me how to make them? Yeah probably, but that's not the point. The main jawn on this episode is why are these delicious items relegated to just the first meal? Find out why we at least think these potatoes were banished to the A.M.
Full Belly Laughs Podcast Episode 196 Show Notes
Brian starts firing away hot off the press with hype and nonsense. Lauren can't believe it, and thinks he might be on something. He was on something; just a little dose of genuine little-kid excitement. Brian had so much to share, and share he does. The main man of the pod asks his lady about flavored condoms, brunch at Doomie's, and Bibibop (and Go?). Twist it, pull it, and work it however you want. The fact of the matter is that this was a high energy podcast with hilarious antidotes along the way. The couple closes the show with another round of 20 questions, and they explain the inside joke from last week.
Breakfast Potatoes
First of all, this is in fact potato. It's not some Koala Bear nonsense where it's actually a fruit or something weird. Breakfast potatoes are typically sliced potatoes, but not sliced in a way to resemble fries. They usually have a disc shape, like a nicotine patch. Very appetizing! And they are delicious. Usually some type of oil is helping them out, but it's brunch. You need the assistance with fat and oil to recover from the night before. Do yourself a solid and order some breakfast potatoes. They pair well with eggs and hangovers.
Share Episode #196
Let your people know about this awesome episode. Share Best Beach Food on any one of these social media platforms.