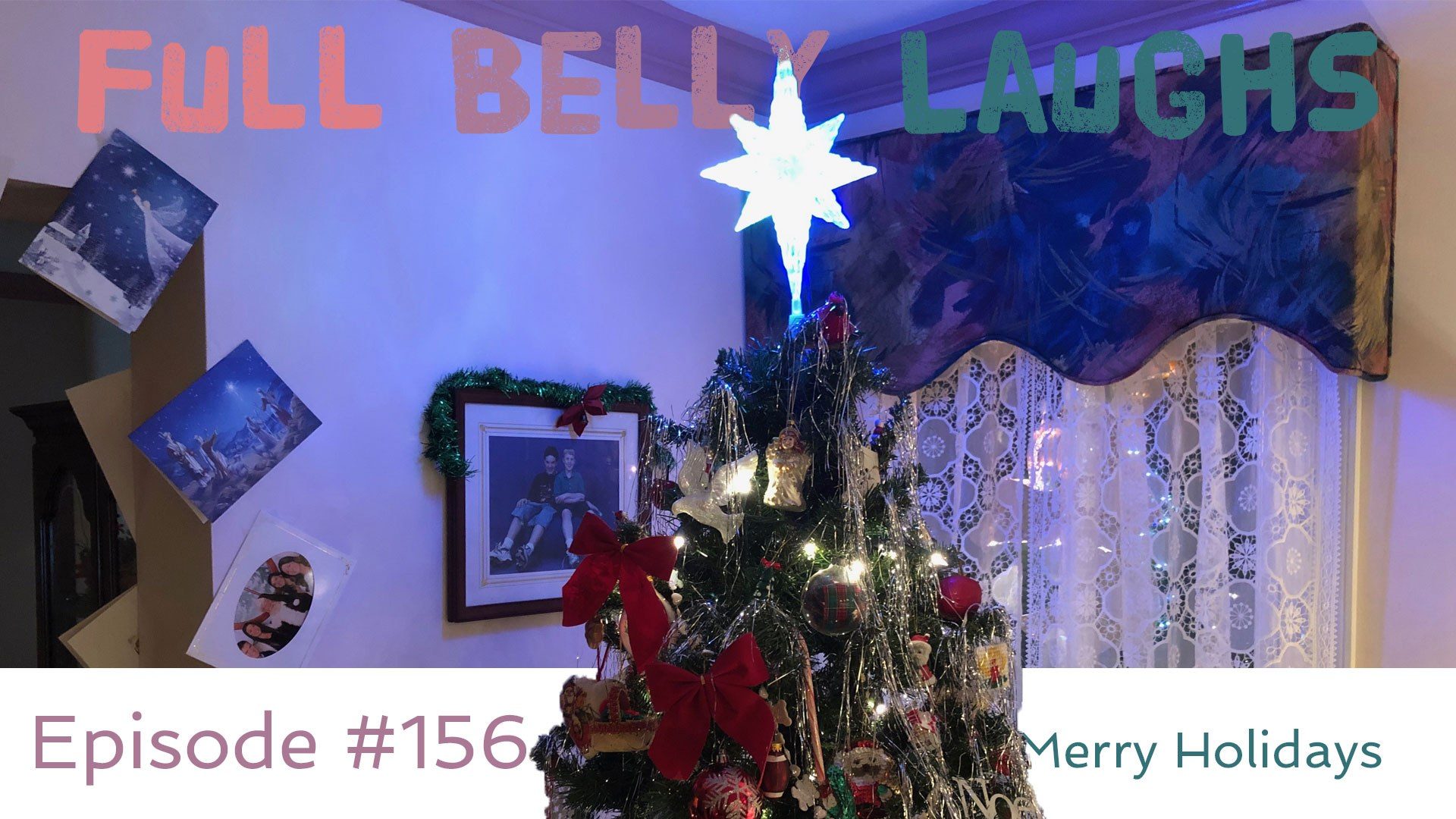 Listen to Full Belly Laughs Episode 156
Use the audio player below to enjoy Full Belly Laughs Podcast Episode 156: Merry Holidays.
We drop new episodes every Tuesday, and it just so happens today is Christmas. Host Brian Durkin does some reflecting and pondering on this year end episode.
Full Belly Laughs Podcast Episode 1156 Show Notes
Host Brian Durkin does some reflecting as he records this episode on Christmas Eve. He chats about his family dinners and gatherings. It reminds him that even though he can be down, he is very grateful for everything in his life. He's extra thankful of the fans and wishes them a great holiday. After some chatter about Christmas, he moves on to Punderdome. He does very well on this episode and comes up with some timely jokes based on the topics.
Merry Holidays
It's all about the spirit of Christmas. Whether or not you celebrate the holiday, giving back to people and being grateful are just solid qualities. Brian highlights that Christmas is a good time to calibrate. This isn't a time to get it all in for the year, but to remember we should be this nice all next year too. Spreading joy to the world is legit. There isn't any shame in actually trying to do that.
2018 Recap
Brian reflects on an awesome year of Full Belly Laughs content. Plenty of great guests and cool topics. Most importantly thank you, to you, the fan. If you are reading this then you rock! Thank you for checking out the website and the podcast. We wish you a merry holiday and a happy new year.