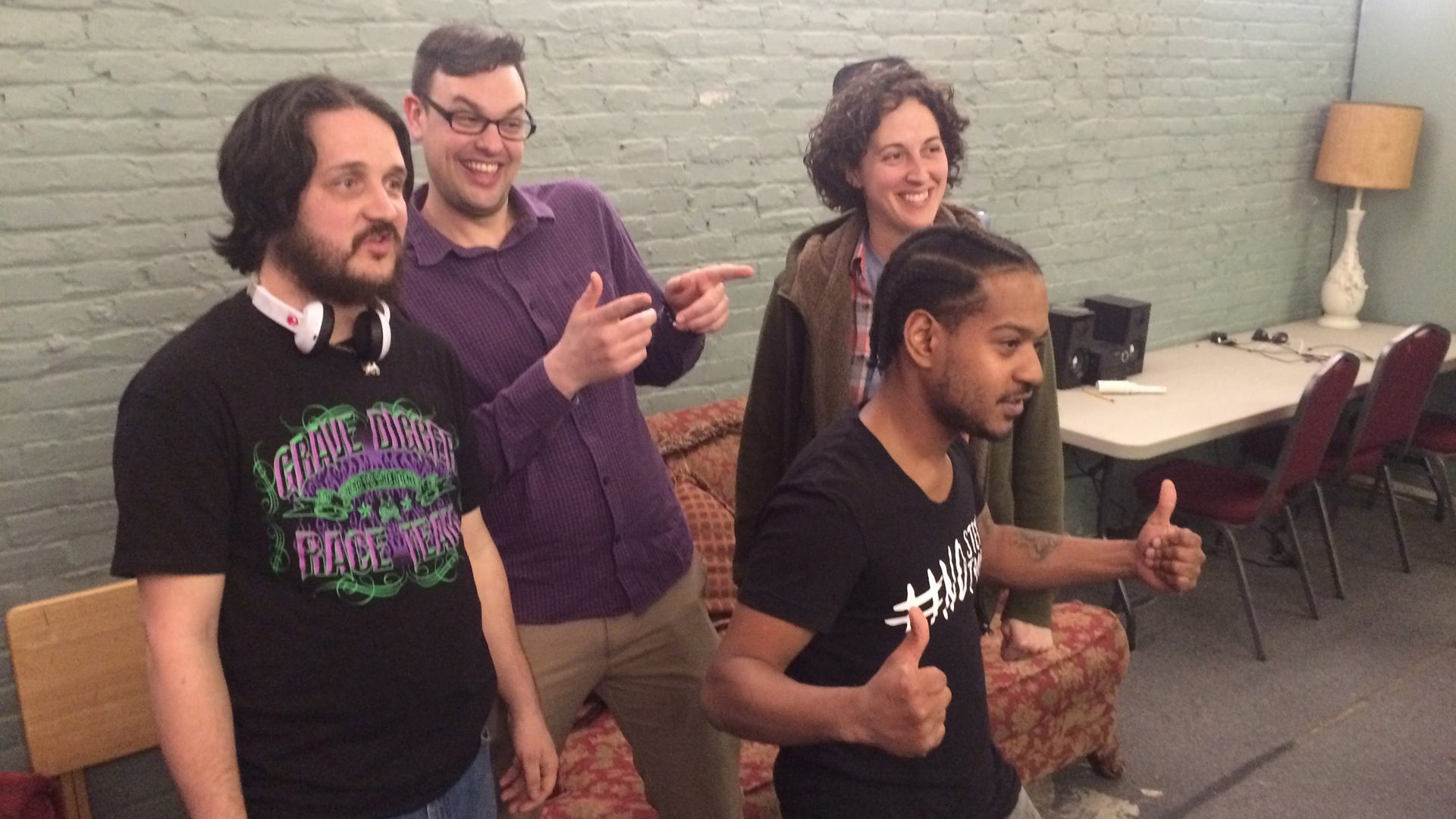 Listen to Full Belly Laughs Episode 63
Use the audio player below to enjoy Full Belly Laughs Podcast Episode 63: Benefits of Unfiltered Water.
Unfiltered water is pure, salt-of-the-earth water. Literally. Filtering water is what will strip that stuff away. But those salts and minerals taste so good. If you don't believe us, then click the link to podcast above. Our panel of Philly comics talk about the benefits of drinking unfiltered water. If you don't believe them, here are some actual reasons and resources.
Benefits of Unfiltered Water
Before we jump into a list of benefits, first and foremost we must point out the obvious benefit: no filter. When you drink unfiltered water you get to skip an entire step. Short cuts rule.And to be clear, when we use the term "unfiltered water" we are talking about water from your tap. Companies that sell bottled water and comparable product insinuate that unfiltered tap water is bad. That's just not true.
The Government Regulates Tap Water
Unfiltered water from the tap isn't just some random contaminated mess. It could be, but according to the CDC unfiltered water should be safe to drink. Remember that a city or state or government have processes in place to make sure their citizens have clean water. Otherwise their people would probably die and there would be no one left to pay taxes. Next time you're scared of E. coli, avoid Chipotle not tap water.
Plastic is Bad
We all know that plastic is plaguing the environment, but we don't really care about that. We care about our health, and what type of water to drink. Well it turns out that water in plastic bottles can be bad for you. Phthalate is a super cool chemical that softens plastic. And on a hot summer day, it can leach into the water inside a plastic bottle. Fun.
Isn't Bottled Water As Good if Not Better?
Maybe. That's the honest truth. But the risk is real.Bottled water companies DO NOT have to list the following:
source of the water
purification methods
chemical pollutants
So a bottle of water could be the purest, tastiest water ever. It could also be the grossest, and far worse than unfiltered water from the tap.
---
Philly Comics With Opinions about Wooder
Fun fact, these four clowns managed an entire conversation about water without pronouncing it 'wooder'.
Brandon T. Gorin
This dude knows a ton of cool stuff. He also does equally cool things. Be sure to follow him on Twitter so you don't miss a beat.
Bino Brogden
Working the comedy scene hard, this man performs all over town. He does live recordings on his podcast, so be sure to follow him on Twitter so you know when to tune in.
Betty Smithsonian
What!? This Philadelphia comedian tweets too! Get out of town, man. Well it's true, so hope on it and follow her on Twitter.
---
Live at Philly Improv Theater
We perform the podcast live every 2nd Thursday at PHIT. One lucky audience member always walks away with a ton of sweet prizes. It's a fun time and crazy cheap. Tickets are only five bucks. Come on out and say, "hey", sometime. Either way thank you as always for spending time with us. You could have done anything, but you choose to be with us. We greatly appreciate that. Best wishes and see you next week.