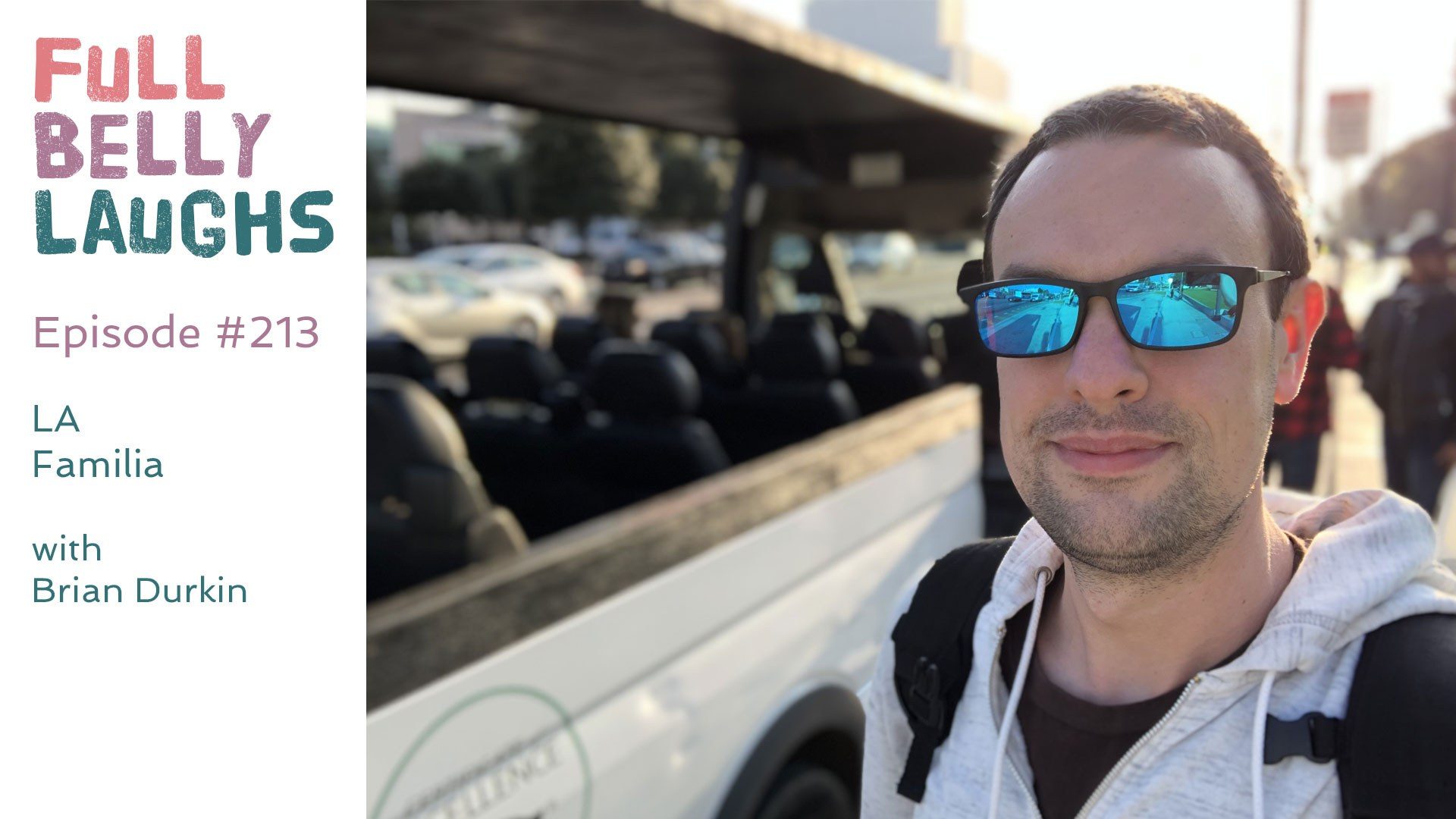 Family Trip in Los Angeles
Brian Durkin's dad comes to visit him in LA, and Brian recounts all of the best moments. He shares some of his favorite places to eat, as well as some cool activities they did together as father and son. This is a heart-warming episode focused on reflection, but don't worry, there is of course some silliness. Episode ends with a couple rounds of Punderdome.
Los Angeles Family Vacation
If you've never been to the city, you need to do the tourist things. A lot of haters will say skip it, and they are right sometimes; however, the tourist things become tourist things because they are some of the best stuff to see/do. You can't go to Paris without at least seeing the Eiffel Tower. If you're in LA, you got to at least see the Hollywood sign. Doing this stuff with family makes it extra special, because you can share the moment with someone you love. Don't have family because they died or you hate them? No problem! Just do the trip with friends. Family is what you make it.
FBL Recommends: Los Angeles Tourist Spots
Here are some of our favorite places to go, food to eat, and things to do in the City of Angels.
Bus Tour
This is the quickest way to get all the tourist stuff out in about a few hours tops. Brian and his father went on the Hollywood Sightseeing and Celebrity Homes Tour by Open-Top Bus. The tour guide is informative and funny. Since the van is a converted Sprinter (as opposed to a double decker bus), you can ride up through Mulholland Drive. Even if you're not into celebrity homes, the views from this windy road are incredible.
Osteria Mozza
One of the best restaurants in LA, this place was featured in Season 3 of Chef's Table on Netflix. And it doesn't disappoint. Probably Brian's favorite place to go for a special occasion. The menu showcases some of the finest cheeses and Italian cuisines. Be sure to book a reservation in advance.
Santa Monica Pier
Incredible views of the Pacific Coast plus the fun of a New Jersey Boardwalk, the Santa Monica Pier has a lot to offer. Come early to soak up some rays on the beach, or just enjoy a stroll at dusk. Plenty of incredible places to eat in Downtown Santa Monica.
Be sure to head over to Stout Burgers and Beers for happy hour. From Monday to Friday between 4pm to 6pm you'll receive 50% off all food. Their burgers are fantastic, and the fries are heavenly.