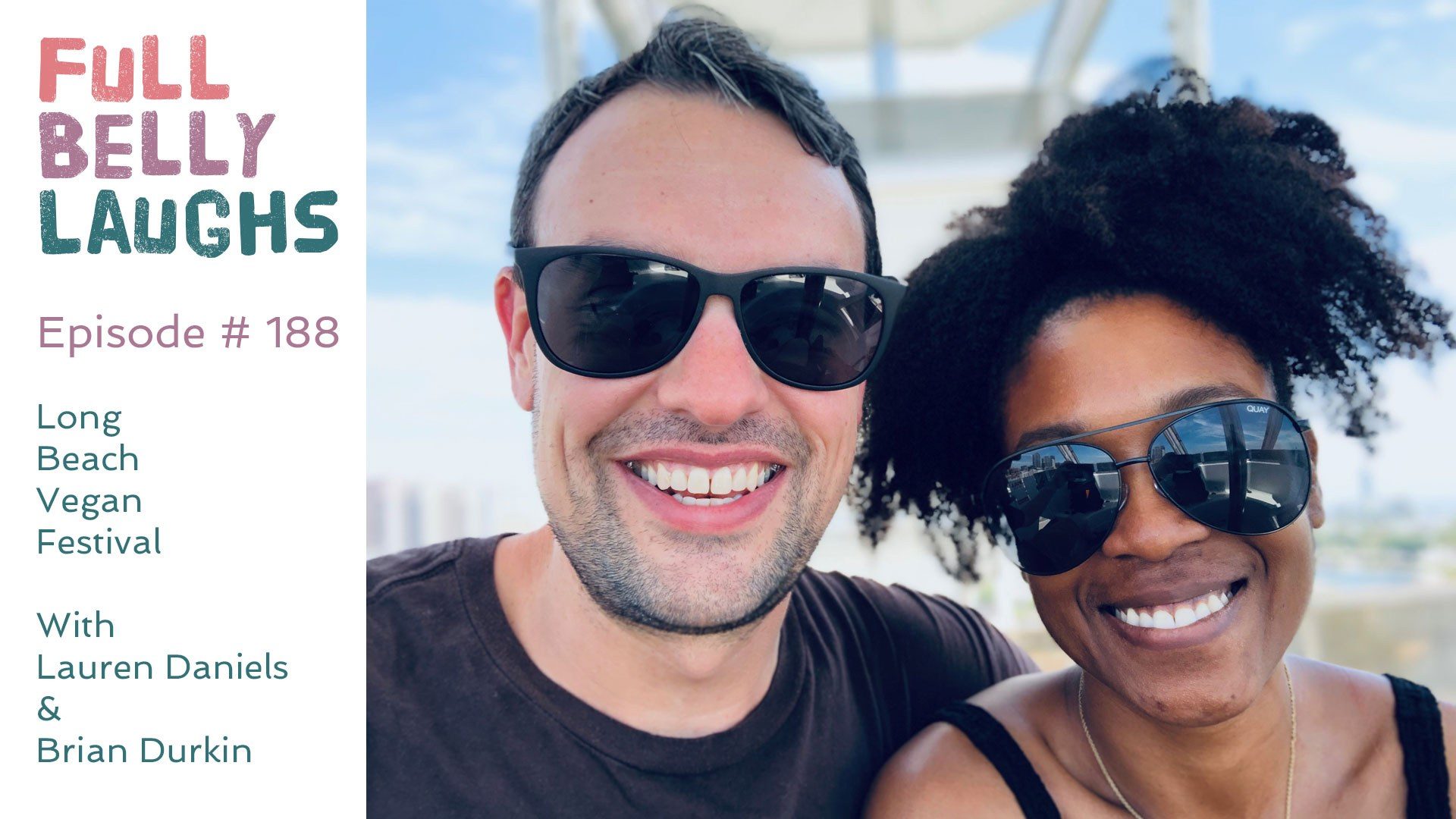 Listen to Full Belly Laughs Episode 188
Use the audio player below to enjoy Full Belly Laughs Podcast Episode 188: Long Beach Vegan Festival
The Long Beach Vegan Festival is a time and place where you can eat food in an outlet mall in the hot sun - we liked it! There were some hits and some misses, and we're here to tell you all about them.
Full Belly Laughs Podcast Episode 189 Show Notes
Lauren and Brian recap their adventure to Long Beach to enjoy another vegan festival. They try out several different food vendors, and share their thoughts on each. They take a break from the action to ride a ferris wheel, then it's back at it again for more food. The conversation doesn't stay on just vegan food the whole time. Brian shares how plant-based keeps his body "situated", and he also shares a crazy sighting on the bus.
Long Beach Vegan Festival
Overall this is a great event. There are countless vendors, live music, VIP areas, and more. The outlet stores are a nice-to-have that really amps up this event. If you get tired of eating, go shop for some discounted items. The big names in the vegan outdoor eating game are all represented here. Donuttery is a classic; the pistachio is doughnut is worth the wait. Our favorite new discovery on this trip was The Fat Vegan. We ate the fried "shrimp" and loved it.
Outdoor food festivals are a great way to spend time with the people you love. They are typically free to enter, so they cost as much as you want to spend on food. It's a great hang to enjoy nice weather and hear some good music too. Plus eating good food is where it's at.
Share Episode #188
Let your people know about this awesome episode. Share Best Beach Food on any one of these social media platforms.