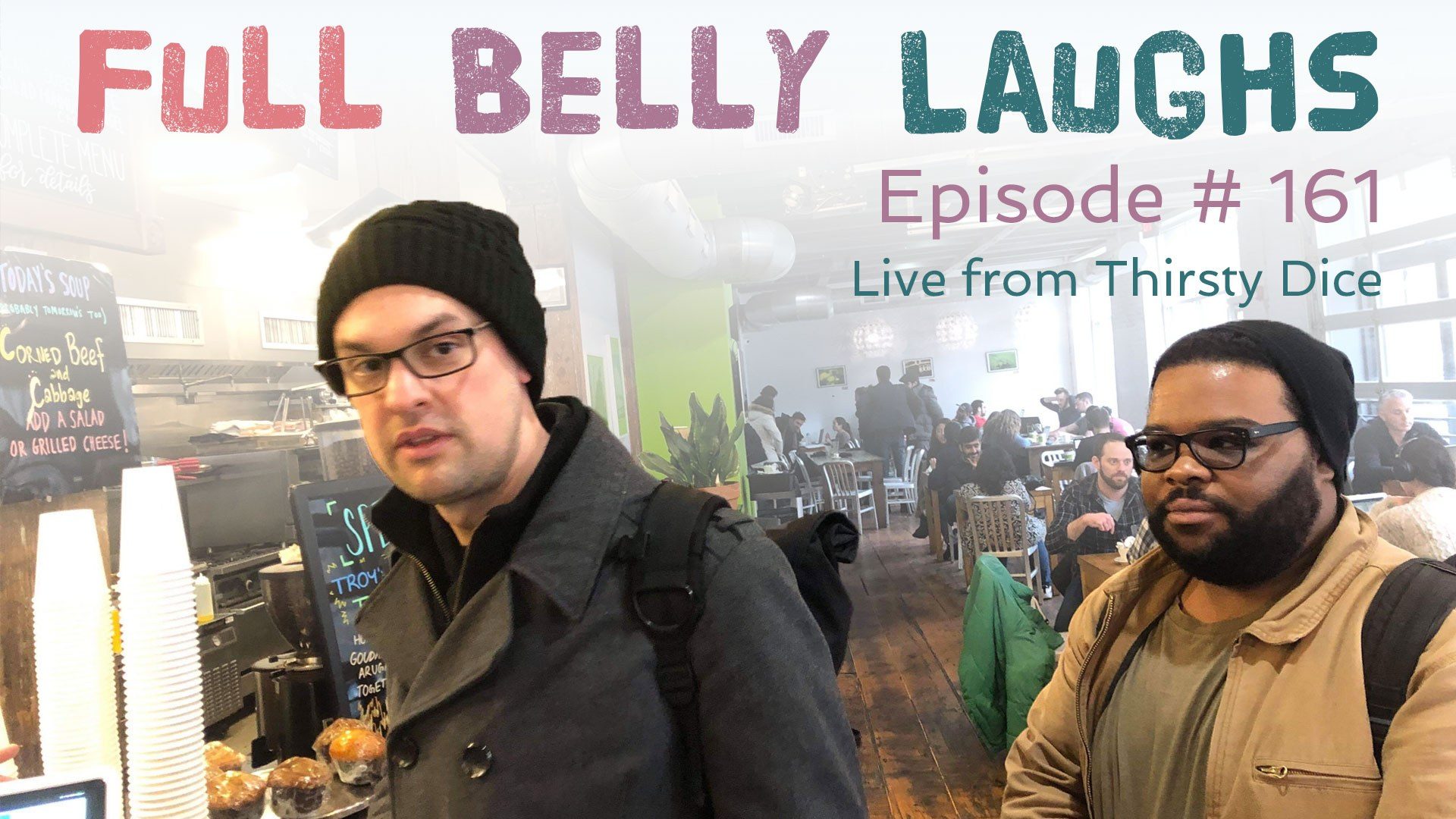 Listen to Full Belly Laughs Episode 161
Use the audio player below to enjoy Full Belly Laughs Podcast Episode 161: Live from Thirsty Dice
This is a live performance from the new Philly game store: Thirsty Dice. Comedians and podcasts join your trusty host for 45 minutes of awesome board games and jokes. The duelists at the venue may have been distracted, but the panel is here for the listeners.
Full Belly Laughs Podcast Episode 161 Show Notes
Host Brian Durkin is joined by comedian/podcasts LeMaire Lee, Pat George, and Dominique George. The gang gets together at Thirsty Dice, which is a new game store in the Fairmount neighborhood of Philadelphia. The live performance was a part of the Everything is Awesome Podiversary Festival. It's an event that Kevin Gallagher, host of the Everything is Awesome Podcast, puts on at the end of January.
FBL Live from Thirsty Dice
The festival was cooking all day, but the audience was not feeling it. They were there to play board games, not listen to live podcasts. But that's okay, because the comedians had a hoot and a holler on this cast. They were riffing hard, and lots of great jokes were flying. At one point a couple of people were essentially on stage with the comedians. Those people were searching for a board game, which was fun to riff about.
The gang played a ton of board games themselves, and rightfully so. It's a game store, so you have to play games. They played Punderdome, Fun Employed, and Super Fight.
Share Episode #161
Let your people know about this awesome episode. Share Live from Thirsty Dice on any one of these social media platforms.