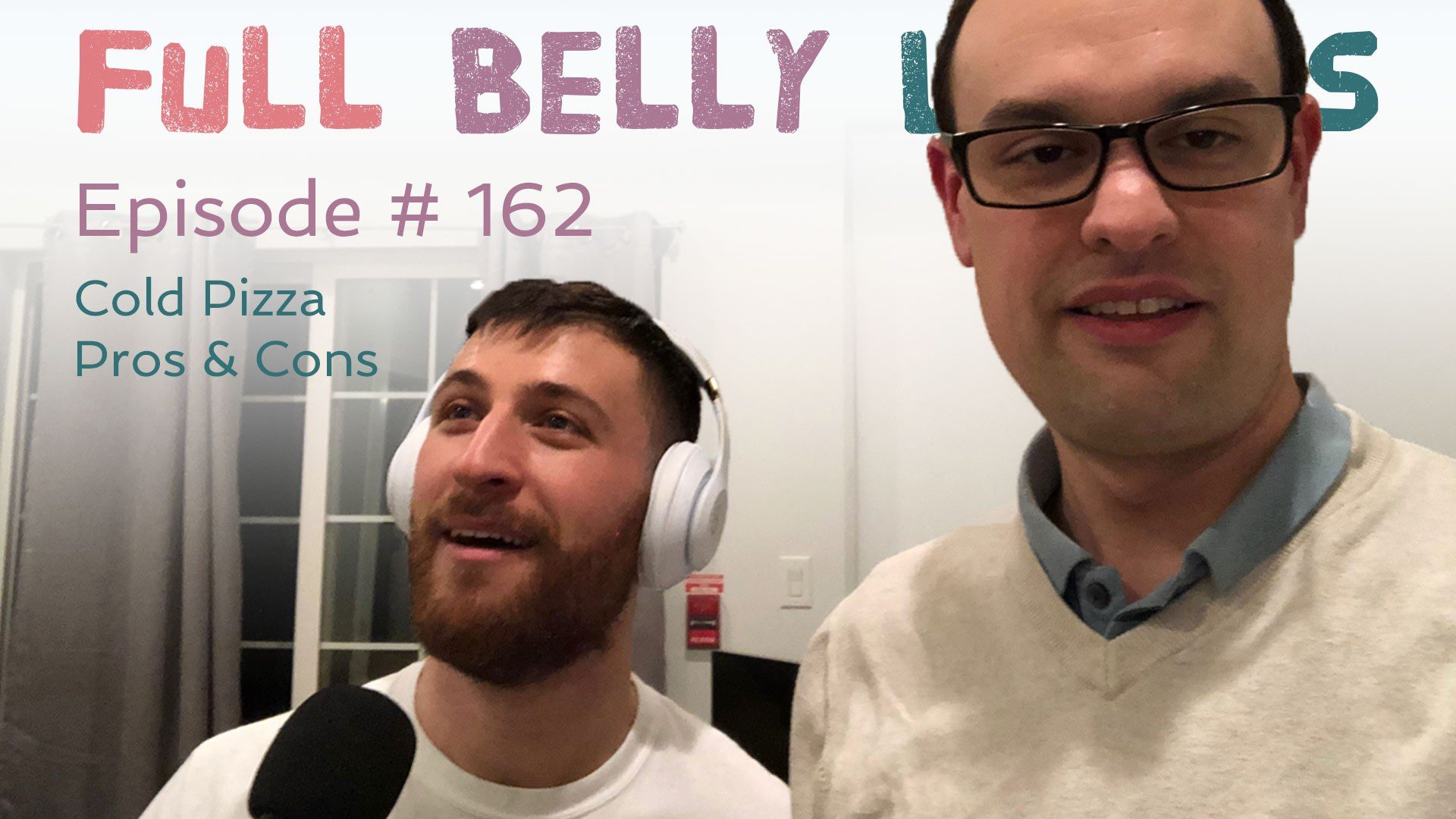 Listen to Full Belly Laughs Episode 162
Use the audio player below to enjoy Full Belly Laughs Podcast Episode 162: Cold Pizza
There are a lot of pros and cons to cold pizza, and we are here to discuss them. Find out what makes cold pizza a thing of beauty and a thing of wackness.
Full Belly Laughs Podcast Episode 162 Shownotes
Luke Cuccurullo, one of the cast members of Married at First Sight, drops by my mobile studio to chat pizza. Cold pizza that is. Luke and Brian have been nerd buddies for a hot minute, so they know each other well enough to chat about a lot of things. Brian asked the question that everyone in America watching MAFS wanted to ask: what does a civil engineer actually do? After that brief tutorial, Brian dives into the meat of the episode. The boys go back and forth about the pros and cons of cold pizza. After the discussion they play a couple rounds of Super Fight and Punderdome.
Pros and Cons of Cold Pizza
Cold pizza is one of the best leftovers out there. It's delicious without heating it up, and provides a great lunch or midnight snack. However any cold pizza eater will admit that hot out the oven is truly supreme. This is why many folk decide to heat up their leftover pizza. The key though is the method you use to heat it up. Microwaves are wack. They will make your cold pizza soggy and gross. That's because microwaves excite water particles. So the three-ways of Hyrdogen and Oxygen get too wet and wild for a tasty pizza. This is where tin foil and toaster ovens shine. If you have a way to use a conventional oven situation, that can elevate your cold pizza game.
Share Episode #162
Let your people know about this awesome episode. Share Cold Pizza on any one of these social media platforms.