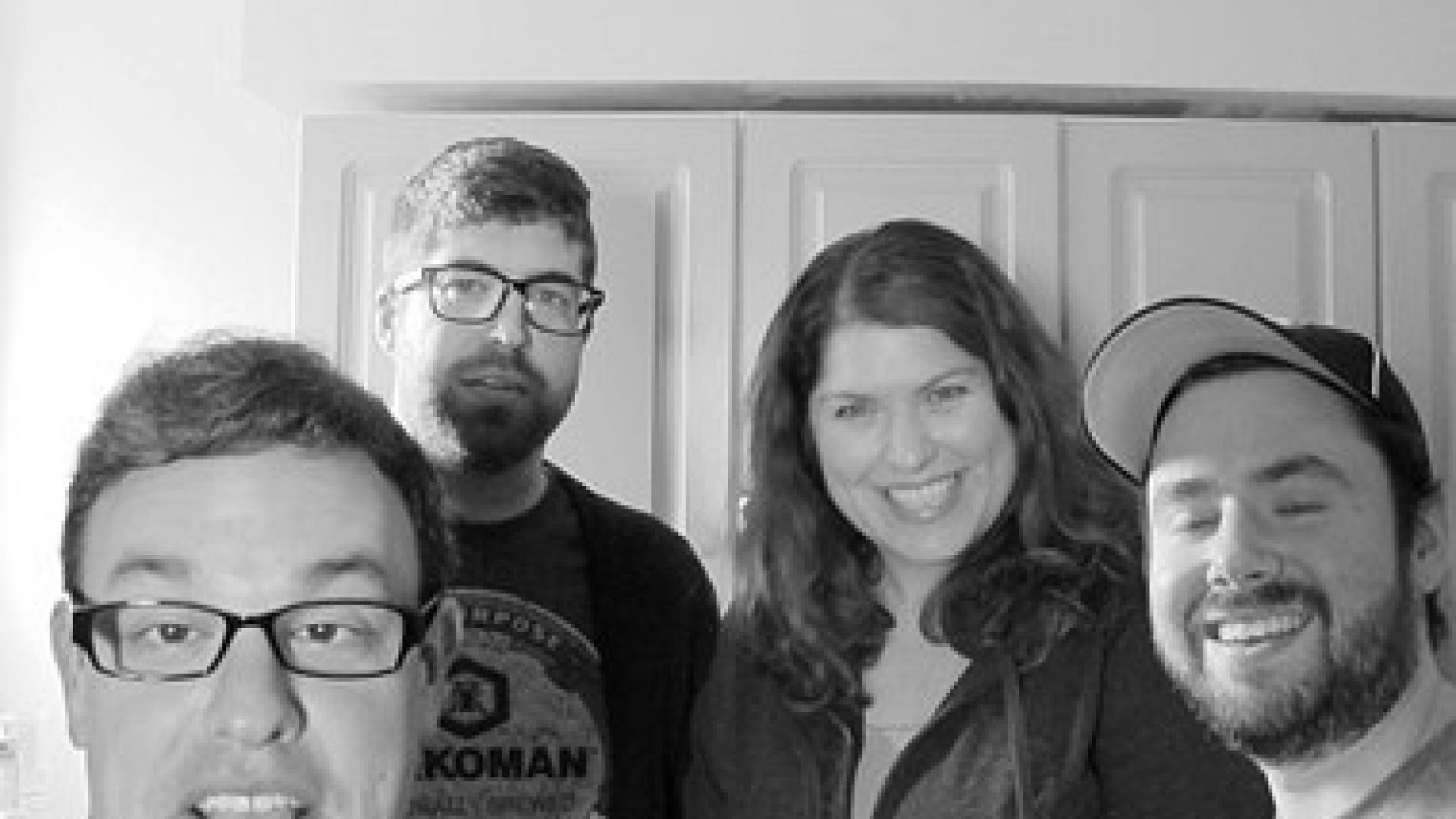 Listen to Full Belly Laughs Episode 18
Use the audio player below to enjoy Full Belly Laughs Podcast Episode 18: Leftovers: Anna Goldfarb Reveals Trending Food Topics.
Trending food topics peak everyone's interest. People want to know what everyone thinks about food. Whether for joy or necessity, it's something most of us consume everyday. Like anything people have opinions, and on this behind-the-scenes episode we dive into the trending food topics covered by Anna Goldfarb.
Trending Food Topics
Anna Goldfarb answers all the questions from Drew Castellano and Matt Haggerty about trending food topics. She enlightens the boys on the debate surrounding babies in bars. Some parents bring their child to the bar. Is this a cool thing to do? Is it rude? Where do you stand? Listen to the episode to hear our reactions.The trending food topics don't stop there. Anna also gives a preview about her power ranking of Wawa items. Everyone chimes in on what they think makes the top tier. To learn more about why we believe certain Wawa items rule or suck, listen to this episode.
The Voices
All the people heard on this episode.
Anna Goldfarb
Drew Castellano
Matt Haggerty
Reverse Continue Shopping
On the full length episodes of the podcast, we play a game to close the show called Continue Shopping. In this week of Leftovers we play a game with the listeners: Reverse Continue Shopping. How this works is we selected a DVD on Amazon, then we list the top 15 DVDs purchased with that movie. Your job is to name the DVD we selected on Amazon based on the following list of "Also Purchased With" items:
List of "Also Purchased With" DVDs:
Draft Day
42: The Jackie Robinson Story
Trouble with the Curve
Moneyball: The Art of Winning an Unfair Game
For Love of the Game
The Natural
61*
Bull Durham
Field of Dreams
Eight Men Out
Million Dollar Arm
Major League
The Social Network
A League of their Own
The Rookie
That's the list! Comment below if you think you know the answer. The correct answer and winners will be announced on next week's episode of Leftovers.
Full Belly Laughs Social Links
Like us on Facebook. We post live videos every evening. Follow us so you don't miss anything. While you're in the following spirit, head over to Twitter and Instagram. We got accounts there with new content every day, so totes check us out. Please subscribe on iTunes if you haven't already. This guarantees that you don't miss an episode. If you already did subscribe, then how leaving a rating and/or review? It help other iTunes users discover the show.Thank you for listening. New full length episodes every Tuesday. Check back next week for another behind the scenes Leftovers edition, plus the winner from the trivia game!