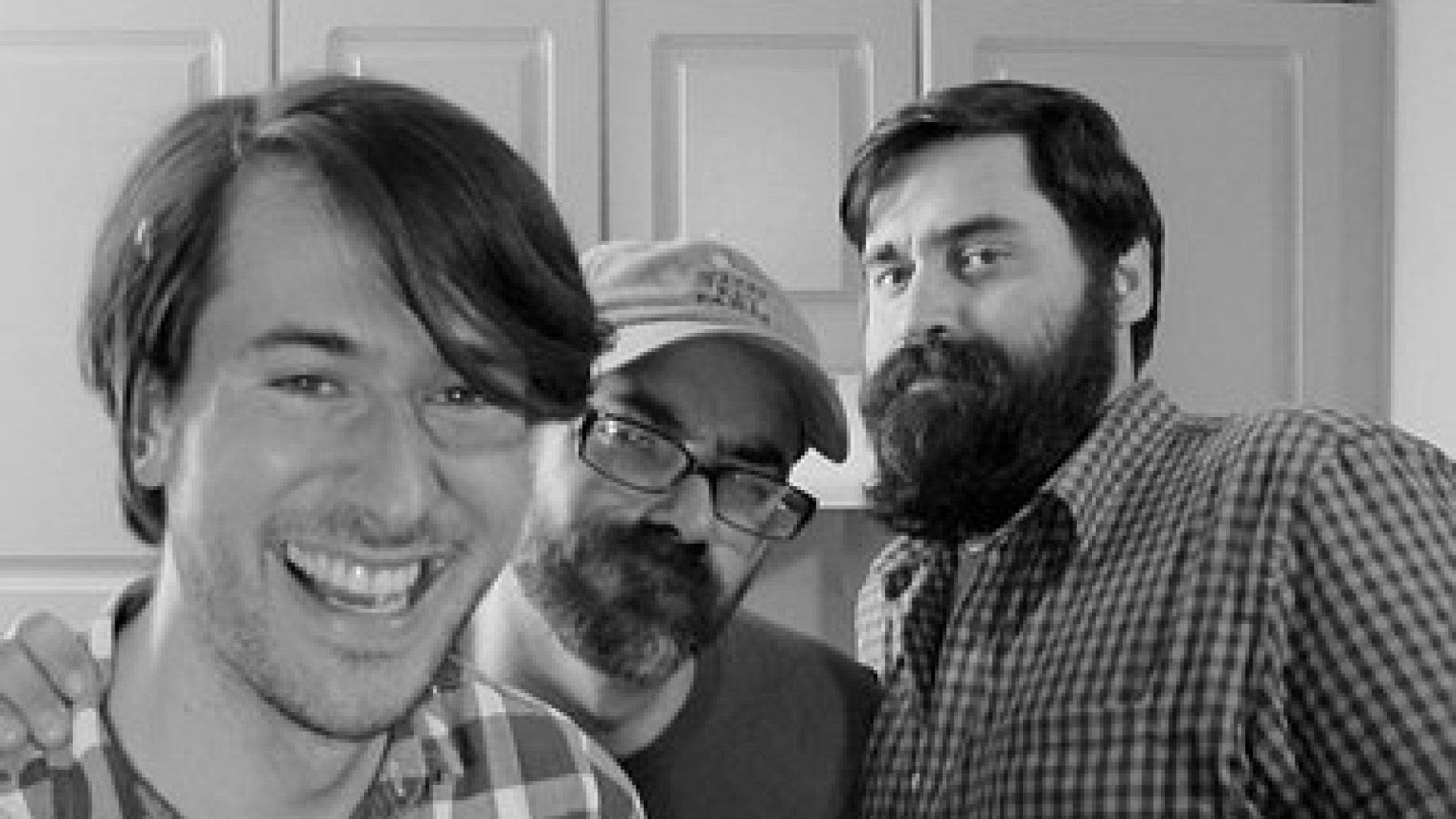 Listen to Full Belly Laughs Episode 24
Use the audio player below to enjoy Full Belly Laughs Podcast Episode 24: Leftovers: Hot Dog Facts.
Hot Dog Facts. That's what we're chatting about today on this behind-the-scenes episode. Do they cause cancer? Are hot dogs made from donkey lips and butt holes? All of that and more will be solved in this episode.
Hot Dog Facts from a Hot Dog Expert
Keith Garabedian is one of the hosts of the Highlander Rewatched podcast. More importantly he used to own and operate Hot Diggity on South Street in Philadelphia. This guy knows his hot dogs. While Brian prepared the meal before the full length episode started, Keith dished out his hot dog knowledge to his co-hosts Eamon Doughtery and Kyle Garabedian.
Highlander Rewatched Crew
The Highlander Rewatched crew with Brian Durkin.
Highlander Rewatched
Meet Kyle Garabedian, Keith Garabedian, and Eamon Dougherty. They host the incredible podcast Highlander Rewatched. Every week they dissect an episode of the Highlander TV show or one of the movies. Please check them out. We don't even watch Highlander and found the show very entertaining. It's a great time for all.
Highlander Rewatched Online and Social Media
No Recipe
If you want to know more about how to cook the perfect hot dog, refer to the full length episode with the Highlaner Rewatched crew. We go over how to shop for the best hot dog and the best way to prepare it. As for more hot dog facts, don't purchase the pack of hot dogs that's only 80 cents. That is the pack of hot dogs made of lips and butt holes.
Full Belly Laughs Social Media
We do new original content every day on Facebook, Instagram, and Twitter.
Thank you once again to Highlander Rewatched. We'll see you this Tuesday with another full length episode.