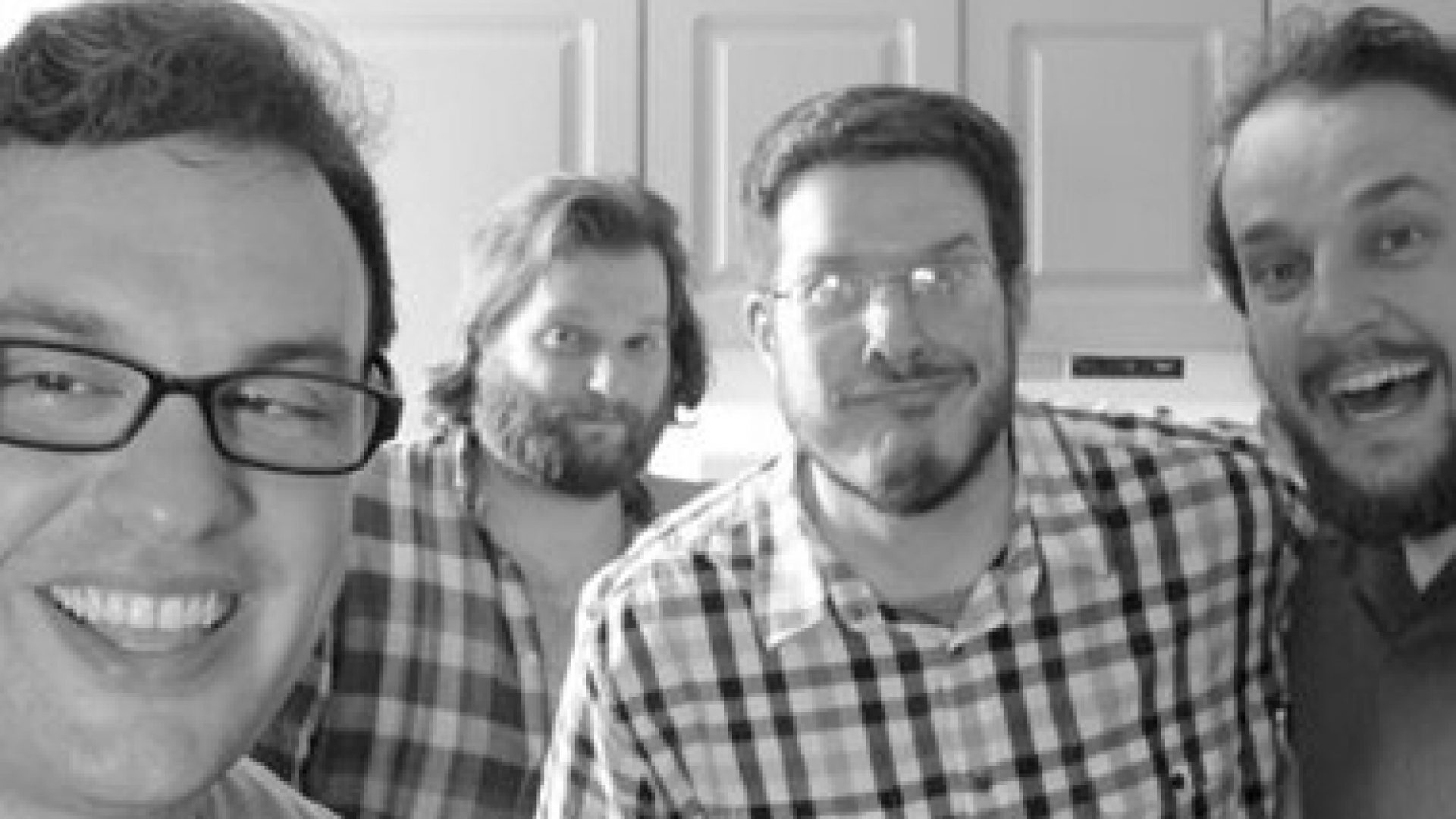 Listen to Full Belly Laughs Episode 20
Use the audio player below to enjoy Full Belly Laughs Podcast Episode 20: Leftovers: The Brian Durkin College Story with Doom Thugs.
The Brian Durkin college story is an epic that cannot be contained to a twenty minute bonus episode. That doesn't mean great moments and facts can't be experienced. Taken from Episode 91 of the Doom Thugs Podcast, on this edition of Leftovers Brian chats about his college experience.
Brian Durkin College Story: So Many Degrees
There's no Brian Durkin story about college without listeners. Luckily the Doom Thugs asked the questions and they got answers. Harrison Flatau, Michael Antonelli, and Justin Law (hosts of Doom Thugs) add to the fun of the conversation as they all take a trip down memory lane.
Doom Thugs
All of these people do podcasting.
Doom Thugs
Reverse Continue Shopping
On the full length episodes of the podcast, we play a game called Continue Shopping. On Leftovers we play a game Reverse Continue Shopping with our listeners. How this works is we selected a DVD on Amazon, then we list the top 10 DVDs also purchased with that DVD. Your job is to name the DVD we selected on Amazon based on the following list of "Also Purchased With" items:
List of "Also Purchased With" DVDs:
Fast & Furious 6
Fast Five
Fast & Furious
2 Fast 2 Furious
The Fast and the Furious
Sand Andreas
Jurassic World
The Expendables 3
The Divergent Series: Insurgent
Taken 3
Comment below with your answer. People who supplied the correct response will be mentioned on next week's episode of Leftovers.
Be Social and Link with Us
Like us on Facebook. Don't stop there. Follow us on Twitter and Instagram too. We do things on those platforms every day.Subscribe to Full Belly Laughs on iTunes if you haven't already. This ensures you don't miss an episode. If you already did love the show, then write a rating and/or review. It helps people on iTunes discover the show.Thank you for listening. Come back this Tuesday for another full length episode. See you next Sunday for a special edition of Leftovers, plus the trivia game winners.