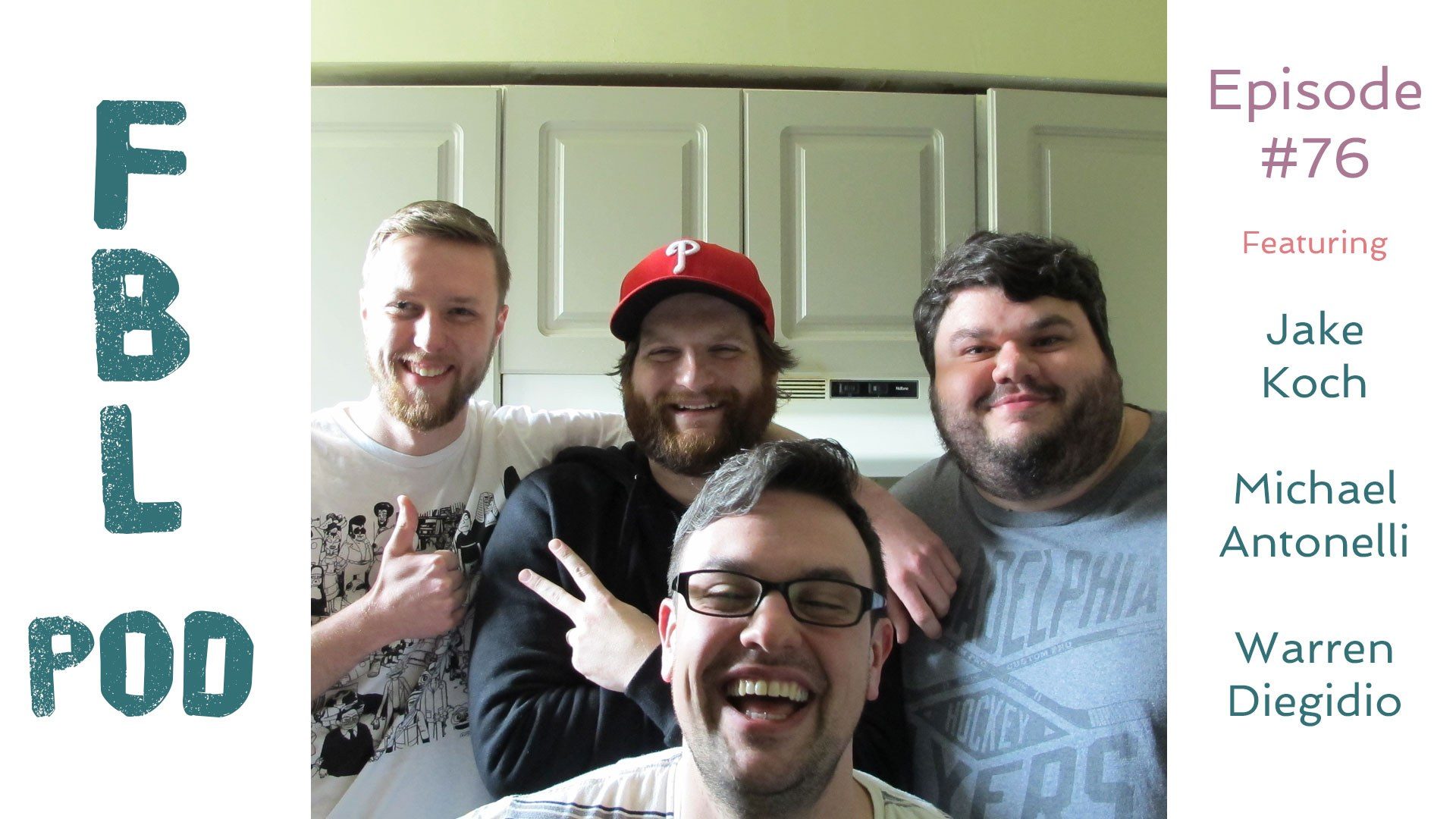 Listen to Full Belly Laughs Episode 76
Use the audio player below to enjoy Full Belly Laughs Podcast Episode 76: Best Burger in Philly.
The best Philly burger is an elusive beast. Many have opinions on the matter, but we set out to uncover the greatest of them all. Click play above as comedians debate their favorite burgers in and around Philadelphia. They even respond to recommendations from listeners in the area.If you can't listen to the podcast now, skip down below to a recap of the best Philly burgers.
I've Made a Huge Mistake Podcast
Thank you to the boys from IMAHMP. If you haven't, give a listen to the "I've Made a Huge Mistake Podcast". It's a great show. You can listen to Brian Durkin's episode here.
---
Best Philly Burger
In no particular order, here's what our fans recommended as the best burgers in Philly.
Fountain Porter
No other location in all of Philly received more love in our poll than Fountain Porter. I've never had it and I'm letting you know about it first. Why? Because I trust the fans of the show. They are burger-munching foodies that know their ground beef. I trust this lives up to the hype. If you don't believe me, then check out this glowing review.
Monk's Cafe
Located at 16th and Spruce, Monk's Cafe sports one of the best burgers in the city. If you can't make it to center city check out their sister restaurant The Belgium Cafe (21st and Green). If you hate burgers, I'm sorry to hear you're not American. But they do have the best mussels in Philadelphia.
Royal Tavern
No better treasure to discover in the world of Philly food than Royal Tavern. Although it's next to a place called "The Dive", this establishment is far from that. With a unique breakfast, lunch, and dinner menu you will always come back for more delicious eats. But you stay for the burger. It's legitness.
Haters Gotta Hate
Some burger joins are out of business, so they were not eligible to be the best Philly burger. The most infamous of these is PYT. They were known for making headlines. From sports stars not tipping, to outrageous burger creations. My personal favorite was the burger with a PBR wonton. So when you bite into the burger, hot boiling PBR explodes into your mouth. I think this fan describes the PYT experience best when responding to our poll:
Did anyone say PYT yet? Because if they did, I'll offer to come shit down your throat and you can tell me it's better. - Brian (not Durkin) from the Deep South Philly
---
Share the Love
Do you have any sweet burgers you want us to know about? Drop us a line on the contact form. If you have a great recommendation or a funny answer, we'll give you a shout out.If you want to know the latest on great food in Phily, but sure to subscribe to UWISHUNU (yes that's how it's spelled). They got the latest and greatest on all philly food and happenings.