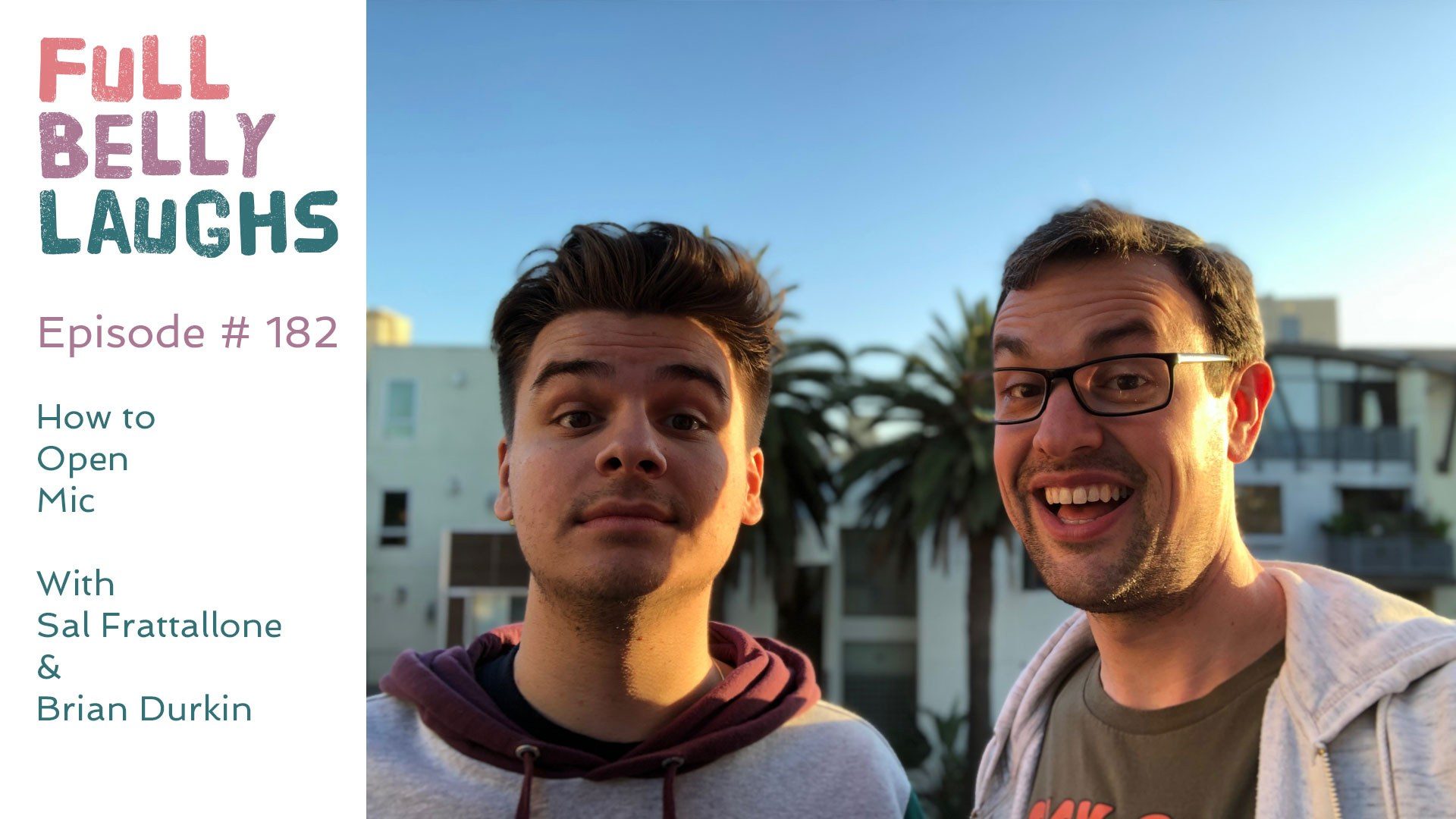 Listen to Full Belly Laughs Episode 182
Use the audio player below to enjoy Full Belly Laughs Podcast Episode 182: How to Open Mic
Get your open mic game to the highest level, that way you don't have to do them anymore. On this episode we discuss the ins and outs of a good open mic performer.
Full Belly Laughs Podcast Episode 182 Show Notes
Brian has been flying solo for a hot minute now - well actually for a bit longer - and the glorious return to guests on the cast is upon us. Welcome Sal Frattallone to the nation of FuBeLa. Brian and Sal have a great conversation about a variety of things, but they focus in on the open mic scene. As comics that still do these gigs, and help host these rooms, they run down the important dos and don'ts. After the conversation the guys play some Punderdome and Super Fight.
How To Do Well At Your First Open Mic
It can be scary trying out stand-up comedy for the first time. If you aren't popping your cherry, then this list of things to do hopefully is already second nature. If not, no biggie. Just start adding them in.
Move the mic stand. If you don't move the mic stand, it can block the view for some amount of audience members. Even if you sidestep the mic stand and perform away from it, still just move it away. It's an amateur move just leave the mic stand in the starting position.
Don't perform in shorts. This is mostly for male performers. Dress how you would if you went out to hang with friends. The audience wants to be assured that you are in control and know what you are doing. It's hard to give someone free reign to speak to a crowd when you can see their kneecaps.
Write Jokes. Just because you make your friends laugh late night at the diner does not mean that story translates to the stage. It will with time, but there is a lot of contextual differences between making friends laugh and making audiences laugh. The audience doesn't know you, so you need to win them over before they will listen to a story. You can do this by pointing out obvious things about yourself, such as a "I look like ..." joke. This is a quick way to get a laugh and prove you authority to the audience.