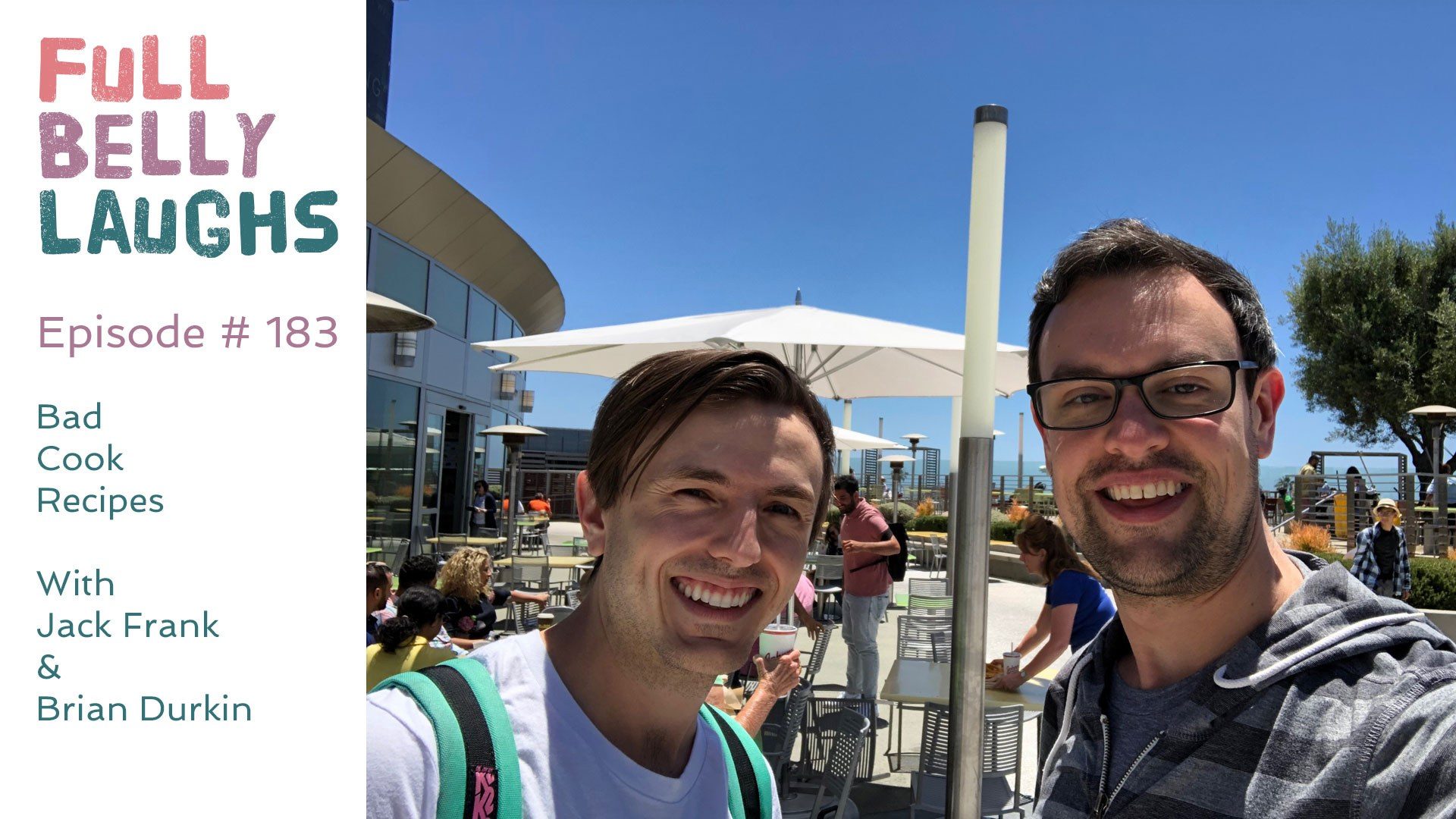 Listen to Full Belly Laughs Episode 183
Use the audio player below to enjoy Full Belly Laughs Podcast Episode 183: Recipes for Bad Cooks
If you don't know how to cook, that's okay. Even bad cooks can make food for themselves. You just need the right recipes to follow. It may sound daunting, but we believe you. We even chatted with someone that identifies as a bad cook, and he shed some light on good items to make.
Full Belly Laughs Podcast Episode 183 Show Notes
Brian meets up with Jack Frank at Santa Monica Place to lay down a podcast episode. They start off chatting about Kill Tony, which is a live podcast that records at The World Famous Comedy Store. After chatting about comedy they quickly get into what someone can make if they are bad at cooking. Jack is the first to admit that he's not good at cooking, but he shares the things he was able to figure out. After the conversation he gives a wrap up of the best items to try if you want to expand your list of things you make from zero to maybe two. They close the episode by playing a few couples, including Punderdome and Super Fight.
Best Recipes for Bad Cooks
Here is a quick list of good things to make if you're bad at cooking:
Eggs. The best part about this item is that it's pretty impossible to mess up. If you under cook them, you got eggs over easy. If you over cook them, you got eggs over hard. When you don't cook eggs the way you intended, you just end up with a new style of eggs. This is perfect if you tend to under or overcook items.
Quesadilla. This is the foolproof version of grilled cheese. Tortillas are hard to burn, whereas toast/bread is a bit more sensitive. Plus melted cheese makes everything awesome.
Salad. You don't even need to involve heat. Just assemble some vegetables together and you got salad.