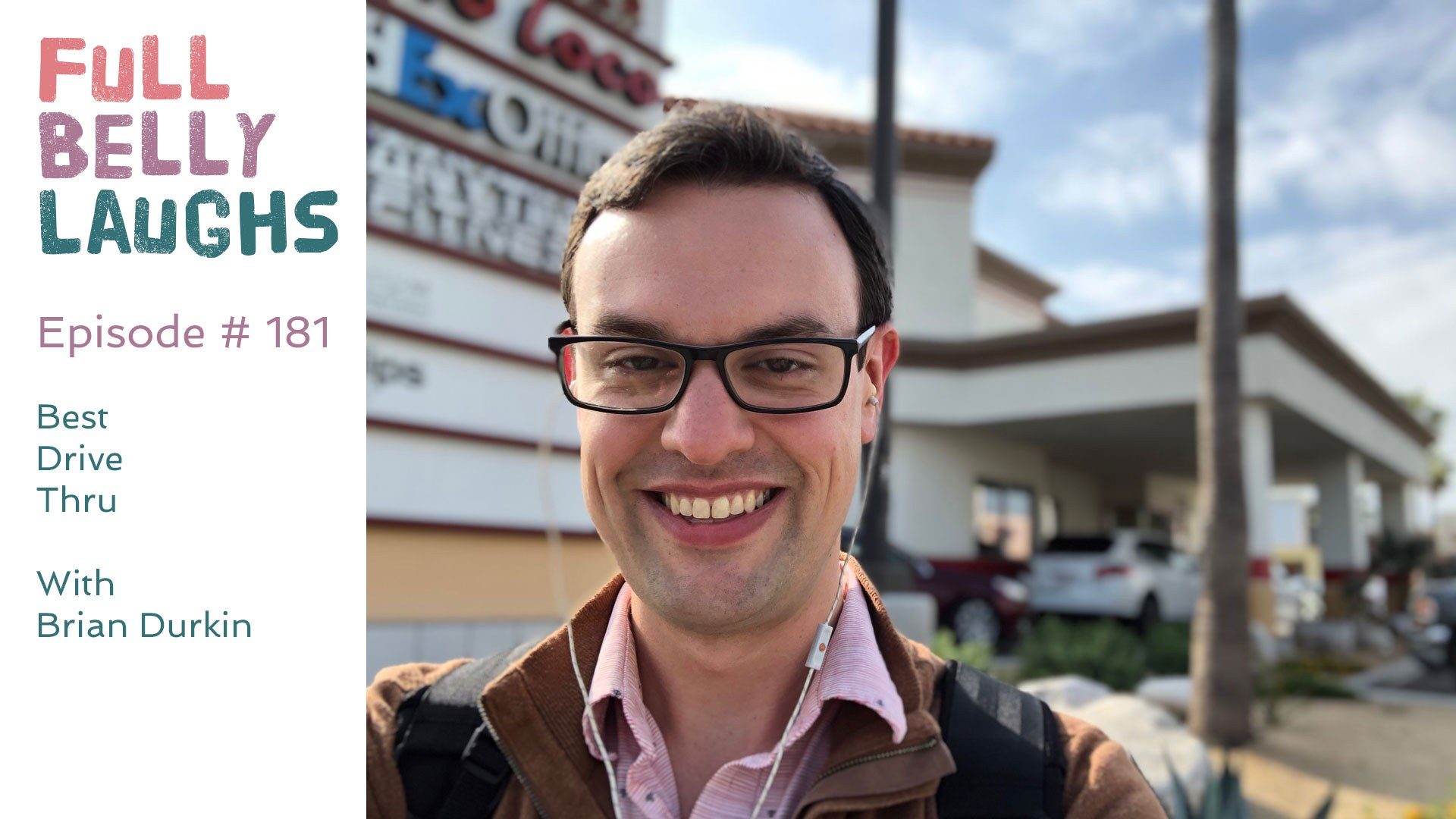 Listen to Full Belly Laughs Episode 181
Use the audio player below to enjoy Full Belly Laughs Podcast Episode 181: Best Drive Thru
On this episode we discuss the best drive thru practices of any fast food restaurant. Learn what makes a great drive thru, and what can make a drive thru experience awful.
Full Belly Laughs Podcast Episode 181 Show Notes
Brian pilots this episode solo while discussing the best drive thru experiences. He remembers his favorite things about ordering from a drive thru. After thinking about some fond memories, he touches on what can make a drive thru not so good. From there he turns to the fans of the podcast, and reads several comments submitted by listeners on this topic. After diving into the topic he plays a round of Super Fight.
Best Drive Thru Practices
The fans of the podcast agree, Chick-fil-a appears to be the crowd pleasure. But they are not the only establishment leveraging great customer service in the drive thru lane. In-and-Out Burger in the Greater Los Angeles area also uses spotters outside to accelerate the drive thru process. These staff members take your order before you arrive at the first window. This can make patrons feel good for the extra attention, but it does make customers feel pot committed to ordering and not leaving the line. In general as long as the line isn't long and they get your order right, then it's a great drive thru.