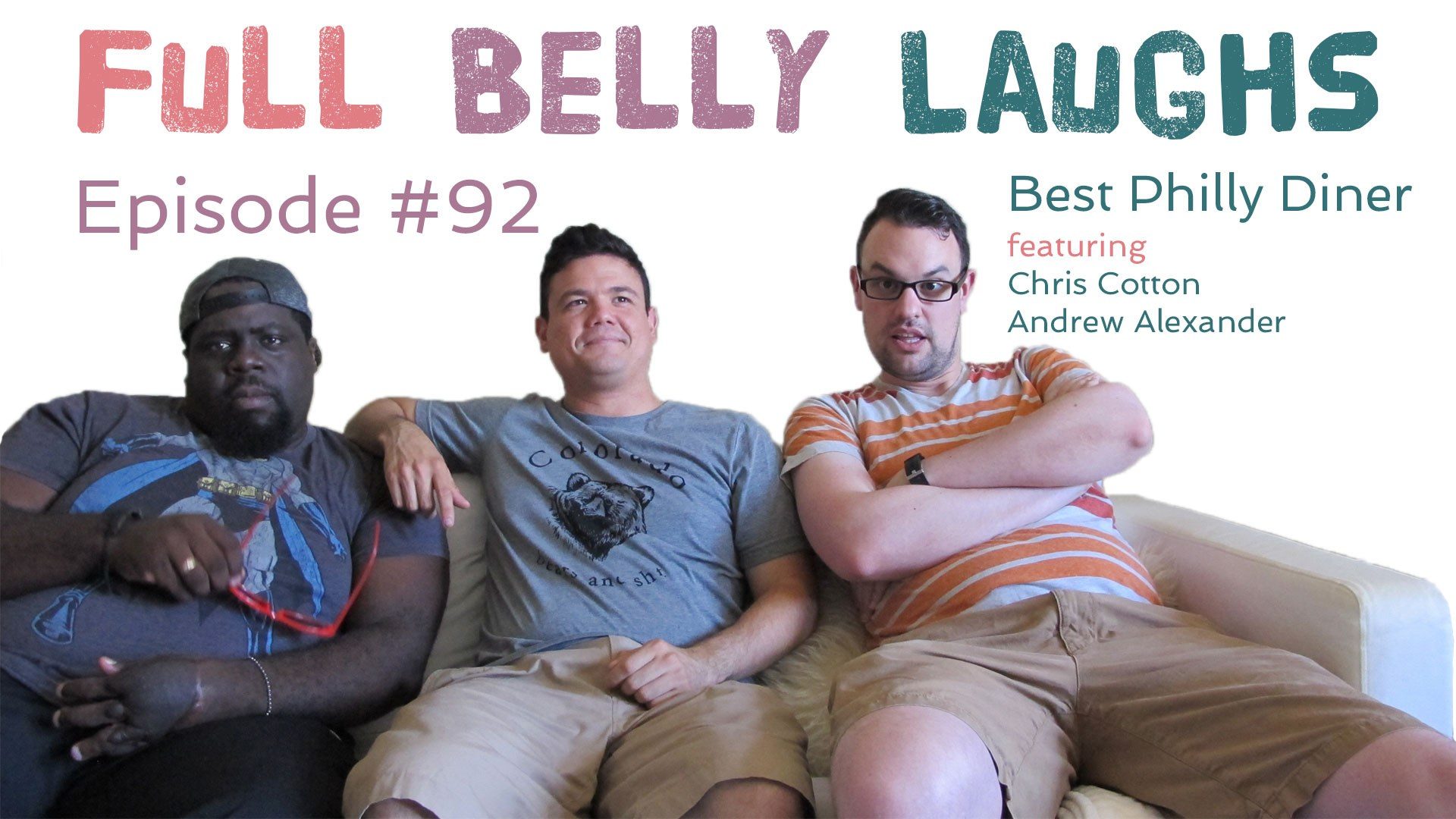 Listen to Full Belly Laughs Episode 92
Use the audio player below to enjoy Full Belly Laughs Podcast Episode 92: Best Diner in Philly.
Do you know the best Philly diner? It's hard to come by awesome late night food. It a world dominated by WaWa, the late night diner hang is a thing of the past. But sometimes you just need to sit down for a while. The counters at a fancy WaWa just don't cut it. Sometimes you need to be able to order a Continental breakfast while your date chows down on a Monte Cristo. That's only possible at a diner. But which one do you choose?Comedian Chris Cotton and Food Guru Andrew Alexander join Brian Durkin for a discussion about the best Philly diner. User the player above to listen. Show notes provided below.
Full Belly Laughs Podcast Episode 92 Show Notes
Chris, Andrew, and Brian reminisce about the fantastic diner scene of Philly from yesteryear. They listen to some recommendations from fans of the podcast, which does help to jog their memory. Thank you to the fans for reminding us about Penrose Diner: the best diner in Philadelphia.After bringing the diner discussion to a close, the gang plays a round of Hypertheticals. Chuck gives them a pretty good hypothetical to ponder. Once they exhausted the situation from every angle, the boys play a few rounds of Super Fight to close out the episode.You can find Chris online as @cotton215 on Twitter and every other platform. Andrew runs the Philadelphia food blog Philly Food Porn. Be sure to read about all the great stuff he's providing about the Philly food scene.
Best Philly Diner
After much debate there is no question that Penrose Diner is the best diner in Philadelphia. An incredible amount of votes for Penrose came in from our fans. Chris and Andrew agree that Penrose Diner is legit. If you enjoy a great diner experience, go to Penrose if you live in Philly.Honorable mention outside of the city would be Minella's Diner in Wayne, PA. Only worth the trek if you live in Delco; however, if you live out that way don't travel to Philly. That goes for anyone that lives in New Jersey too. NJ is the capitol of diners, so no need to cross the Ben Franklin.
---
Do you have a favorite diner that deserves a shout out? Be sure to tell us about it through our Contact Form. We'd love to hear about it, and give you a plug on the podcast.