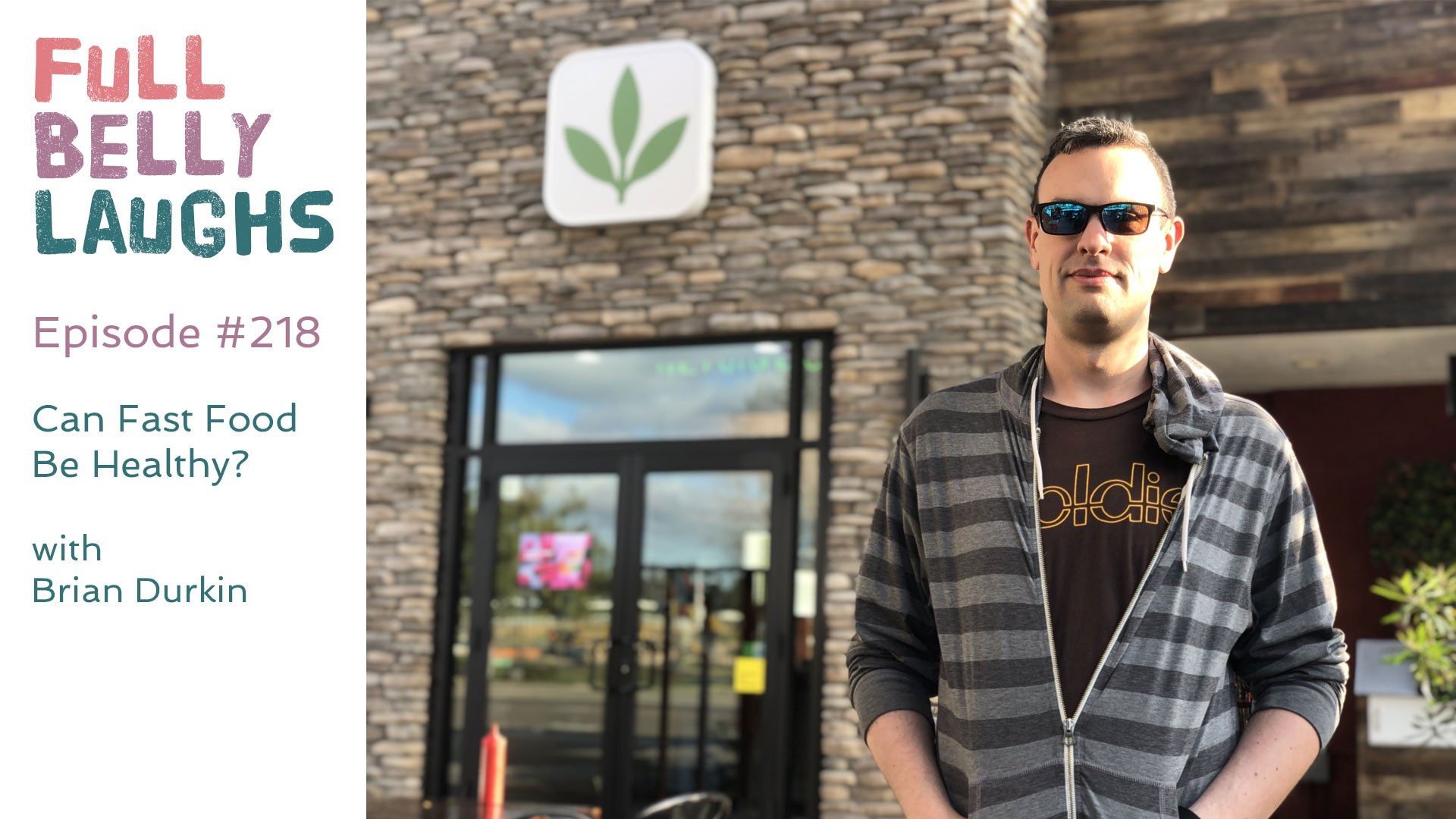 Fast Food Hacks and Healthy Ordering
On this episode of the podcast, comedian Brian Durkin goes over the best ways to find healthy meals at fast food chains. The conversation includes many listeners of the show that share their favorite menu items, and hacks for getting more value out of value meals. The episode also includes a story about a tiny home festival as well as a round of Super Fight to close out the show.
Can Fast Food Be Healthy?
The short answer is "no", but it honestly depends on what "healthy" means to you.
Fast food is loaded with sugar and cheap ingredients. That's what allows the classic chains to charge so little, and ensure you want to come back for more. Getting fast food is better than eating out of a garbage can, unless you eat fast food out of the trash. Fast food is also better than sucking down bodily fluids (probably, there's actually not a lot of science in the comparison of eating fast food versus a tinkle smoothie).
How to Order Healthy at a Fast Food Chain
We all know fast food isn't healthy, but we got to eat for cheap sometimes. We also don't always have the hours to spend on groceries and cooking. So how can you order to make fast food healthy? Here are some quick tips:
Portion control: order the 6-piece nuggets instead of the 20-piece
Say "no" to fries: many fast food establishments will let you sub out fries for a "healthier option"
Intermittent fasting: you could just skip a meal and have today be the day you start fasting
Are There Healthy Fast Food Restaurants?
In the traditional sense, the answer again is "no". You McDonald's, Wendy's, or anything other national chain ending in apostrophe "s" are not in the business of quality. It's a volume game of serving stuff that's hot and ready, not healthy and TLC'd. That doesn't mean the concept of fast food can't be healthy. There are restaurants looking to flip the script on this American classic.
Recently host Brian Durkin tried Plant Power for the first time, and gave it a great review on this episode. It's a vegan, non-gmo, no cholesterol, no hormones, ... etc. etc. type of hip restaurant. What makes it different from the overpriced plant-based food palaces is that it aims to be healthy, TLC'd, hot, and ready! They don't sacrifice quality to be quick to order. Brian had their version of a Big Mac, and the sandwich looked and felt like a Big Mac. The best part was it was missing all the junk, and didn't require a nap after consumption. If you are lucky enough to live near a Plant Power, you should check them out.
*Full Belly Laughs is not sponsored by Plant Power. They did not pay for this plug. We decided to shout them out because it's legitimately what happened in Brian's story and he likes the place. Full Belly Laughs doesn't have corporate sponsors, commercials on the podcast, or junky ads on the site thanks to the donors that support FBL.