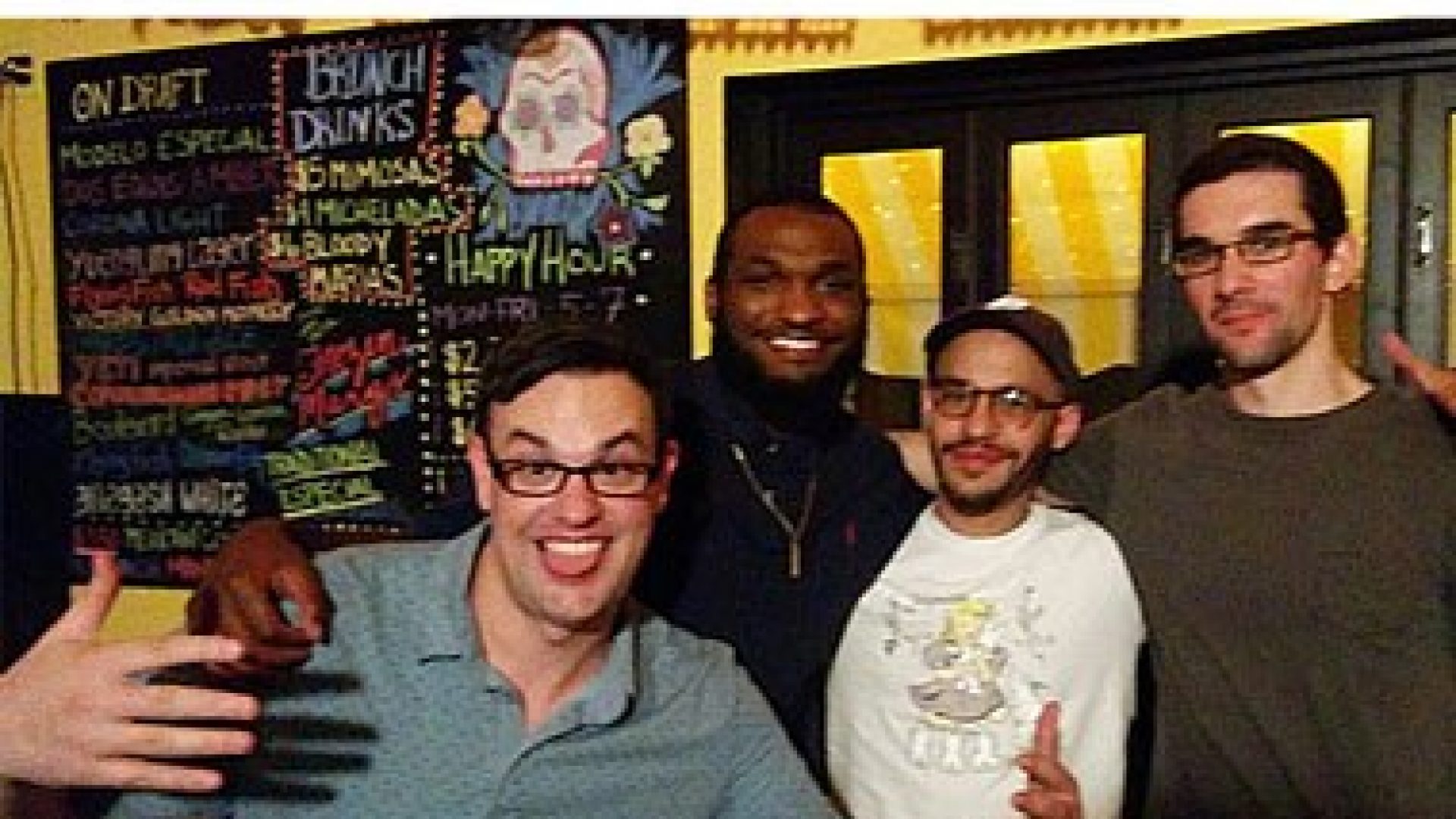 Listen to Full Belly Laughs Episode 39
Use the audio player below to enjoy Full Belly Laughs Podcast Episode 39: Comedians Perform Live from La Casa de tu Madre.
La Casa de tu Madre, used to be known as Growlers, was the gracious host for this week's live recording. I look for any excuse to go to this restaurant. The staff are super friendly, drink selection is excellent, and the food is amazing. I couldn't even wait for the performance; I had to scarf down some tacos the minute I arrived.
La Casa de tu Madre: A Neighborhood Gem
There are a lot of cool places in Bella Vista, Philadelphia, but La Casa de tu Madre is cool because they are just that: cool. They do things other places don't do, like have a live podcast recording. They also host a weekly open mic called Free for All. I highly recommend attending this open mic no matter your experience or skill level. If you're a newer comedian the mic doesn't run late and they use a lottery sign-up system, so you bypass the politics of other mics. If you're a comic who's been around, Free for All offers featured spots. This is a great way to practice doing 10-15 minutes.
Did I Mention the Food?
After that first bit of chips and salsa you know you're in for a treat. The salsa has a welcomed kick to it, making it way better than most basic salsas. The tortilla chips are cooked to perfection. Unlike some flaky tortilla chips, these babies can carry a nice heap of salsa or guacamole. I also have yet to eat a bad taco here. My go-to favorites are the al pastor and the fish tacos. They're the real deal.
What Are You Waiting For?
Love me like you do, when you choose great food like La Casa de tu Madre. The links you needs are below:
The Boys of La Casa
Here's the gang of clowns in their blurry goodness.
Q Rose
Too cool for Twitter, Q can be found on Facebook.
Toscani Rodreguez
Toscani doesn't mess with social media, so good luck finding him.
Mike Hobson
You could follow Mike on social media, but just go to his weekly show at La Casa de tu Madre: Free for All Comedy.
Chips and Salsa
Listeners of this episode will sometimes hear Q Rose snacking away on some chips. Sorry if it bothers you. In all fairness if you were in his shoes, you would do the same thing. Those chips and salsa are banging!
Come to the Next Live Show
Here's the info for the next live show:
Thanks as always for reading and listening. See you next Tuesday.