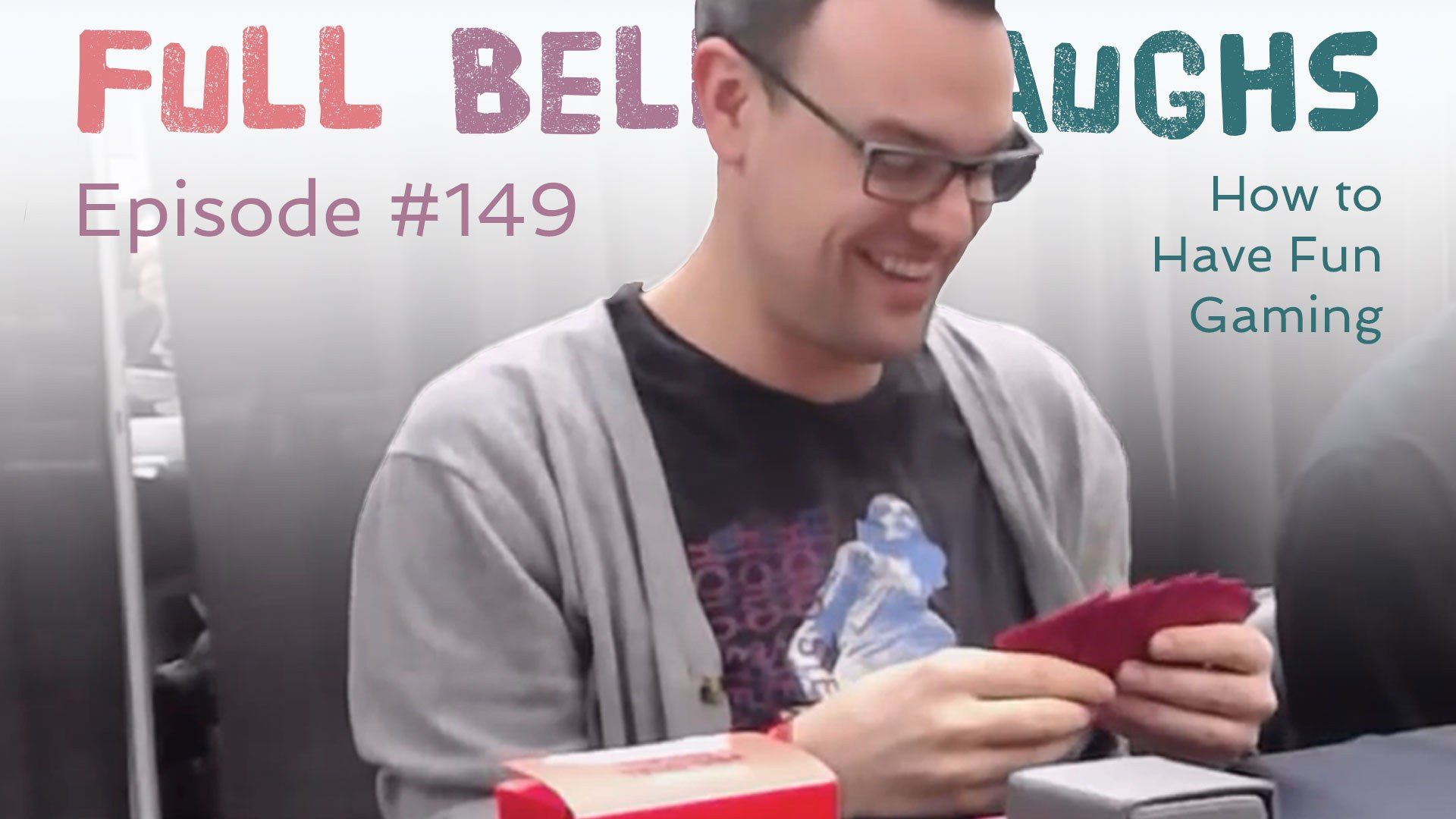 Listen to Full Belly Laughs Episode 149
Use the audio player below to enjoy Full Belly Laughs Podcast Episode 149: Salt Free Gaming.
Host Brian Durkin recaps his adventures in Pittsburgh during Eternal Weekend 2018. He chats about different types of players, the community at large, and his lessons learned on how to have a fun time gaming.
Full Belly Laughs Podcast Episode 149 Show Notes
Brian improvises an entire podcast by himself. He lets the listener know about his weekend and shares some crazy stories about characters he met along the way. After that he gives some sage advice about how to have the right attitude in any situation. He then tries his best to stay entertaining while searching for board games he can play. Hilarity ensues as the real Brian shines while he stalls on the mic.
How to Have Fun Gaming
The secret is attitude. Keep your salt at the door. Remember that you get to play games, you don't have to play games. If you're not in the mood, then don't play. Just try not to forget that it's a privilege. If you remember that people can have it worse, or more importantly you could be doing something worse yourself, it's easy to be grateful in the situation. Regardless if you are winning or losing, just be glad you get to play. This type of disposition will pay dividends and help attract a group of like-minded gamers. When everyone is happy and grateful, the group wins.