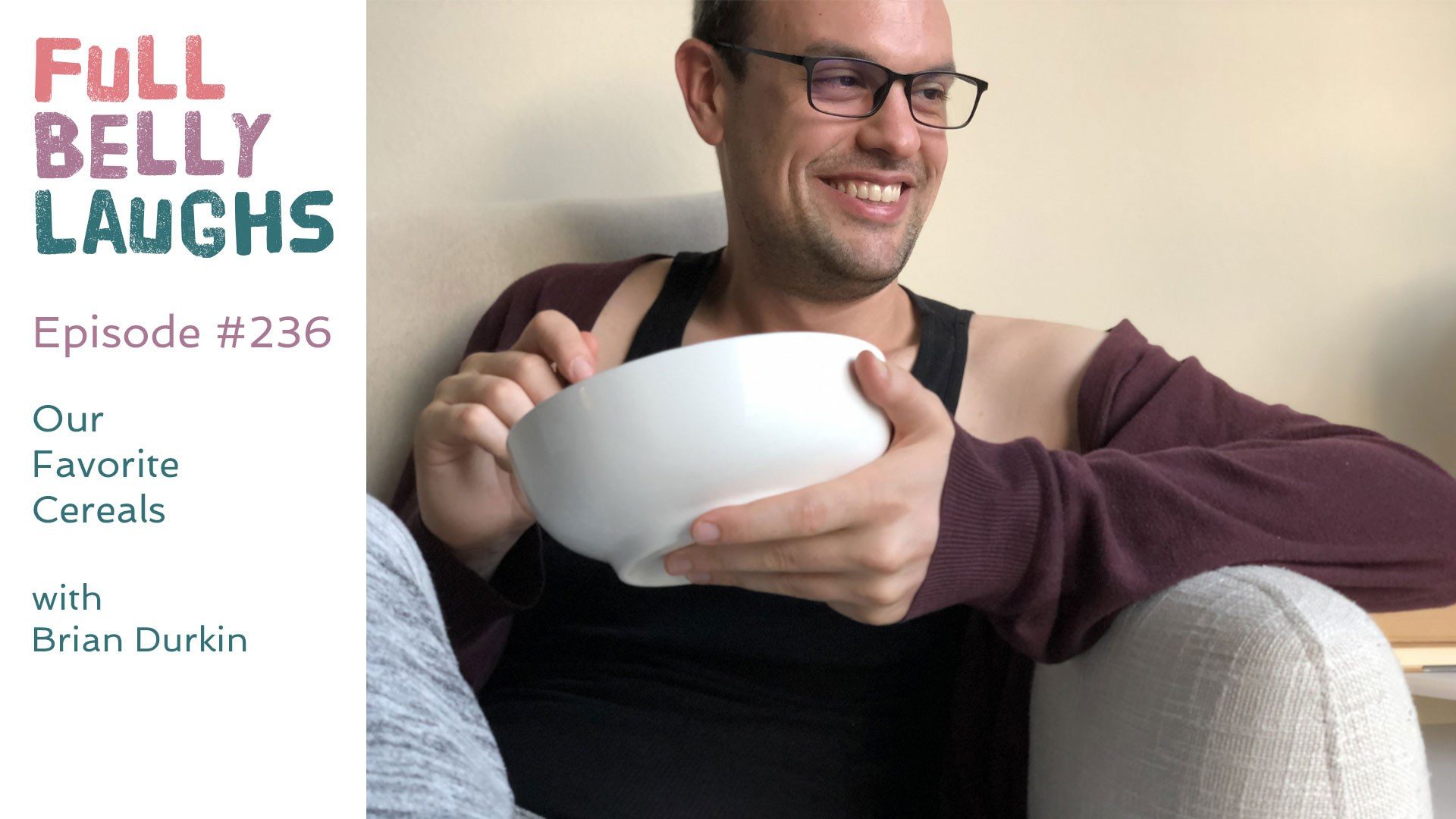 Personal Faves In The Cereal Game
It's not about the best cereals in the world. It's about what makes you happy in the morning, and how you start your day right. Comedian Brian Durkin curates responses from a fan poll about favorite cereals. He also sheds light on a cognitive bias, shouts out a support, recommends a content creator, and plays a party game.
How To Find Your Favorite Cereal
When it comes to cereals, there are countless ones to choose from. Years ago we made an attempt to rank the best cereals, but at the end of the day it's about personal preferences. The first question you need to ask yourself: "How much sugar do you want?" Some people go HAM with the sugar, others save the sugar for their coffee and eat boring cereals. Next up is asking yourself "how fast do I eat cereal?" If you are a slow eater, you'll need cereal with integrity: it doesn't get soggy quickly.
The final round of cereal decision making centers around function and nostalgia. Sometimes we can't say no to that cereal we ate as a kid, or wished we could eat and now can buy as an adult. When it comes to function, it's about your diet. Do you need protein? Are are your poops? Do you need cereal to help you pushing out some turds? These are the main questions a consumer needs to consider after factoring in nostalgia, sugar, and cereal integrity.