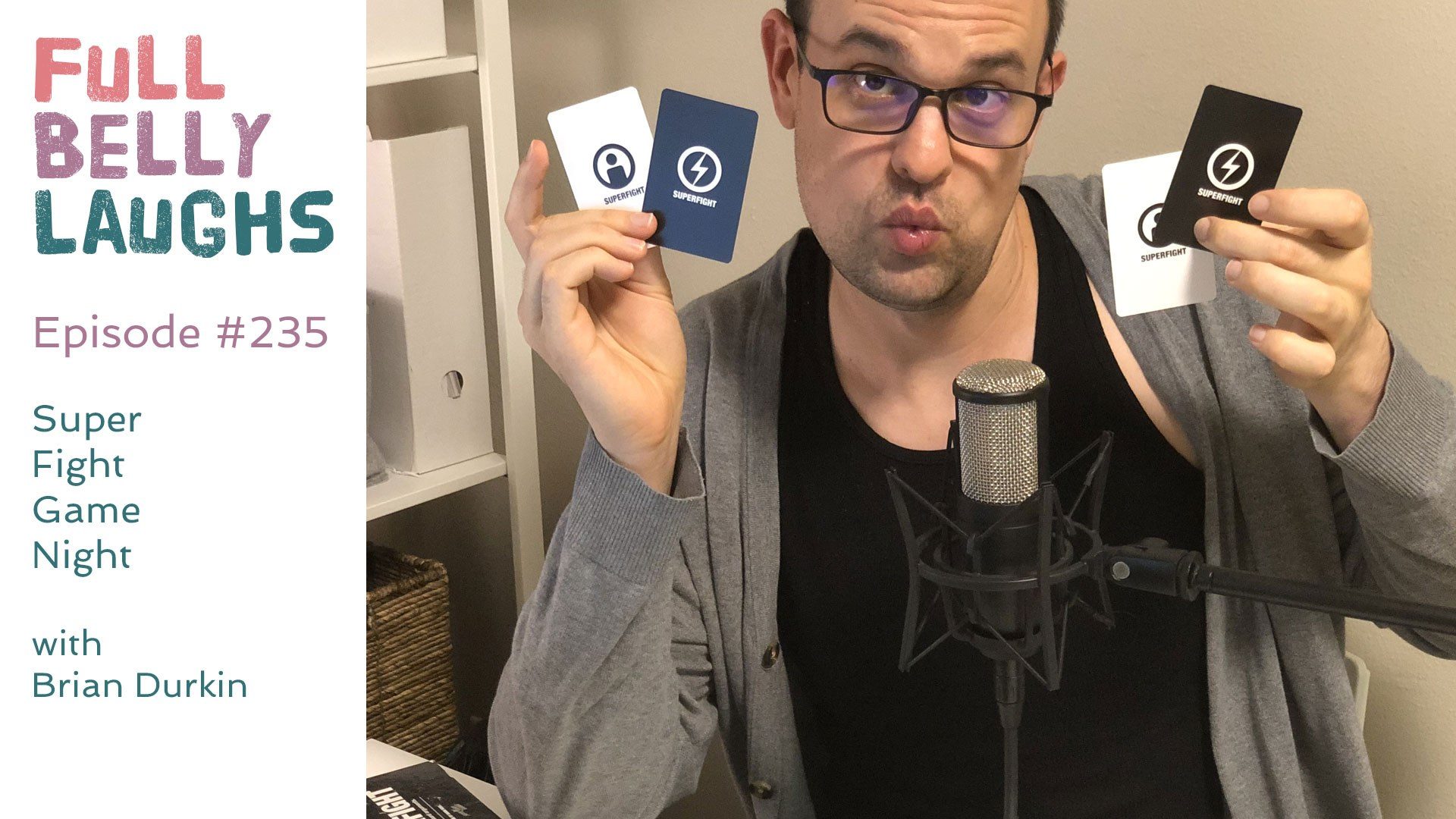 Game On!
On this episode, host Brian Durkin curates several rounds of party games. No food chats on this podcast; just plenty of rounds of Super Fight. This episode does include all of the other favorites: food holiday recaps, logical fallacy coverage, and content creator shout outs.
Super Fight Is So Good For Comedy
Super Fight is a pretty incredible party game. Other products try to come close, but they really miss the mark. A great example of a seemingly good idea for a party game is Cards Against Humanity. The problem with CAH is that it feeds you the punchline, so it becomes pretty boring really fast. Super Fight on the other hand fosters discussion. It gives comedians a chance to be funny. We're so glad we found this game to play on our podcast, and we encourage you to try it out at home.
Note that this is not an ad or sponsorship. We really just like the game. Full Belly Laughs has no ads on the website or podcast thanks to the generous donations of fans. If you would like to learn how you can support FBL, check out our donation page.