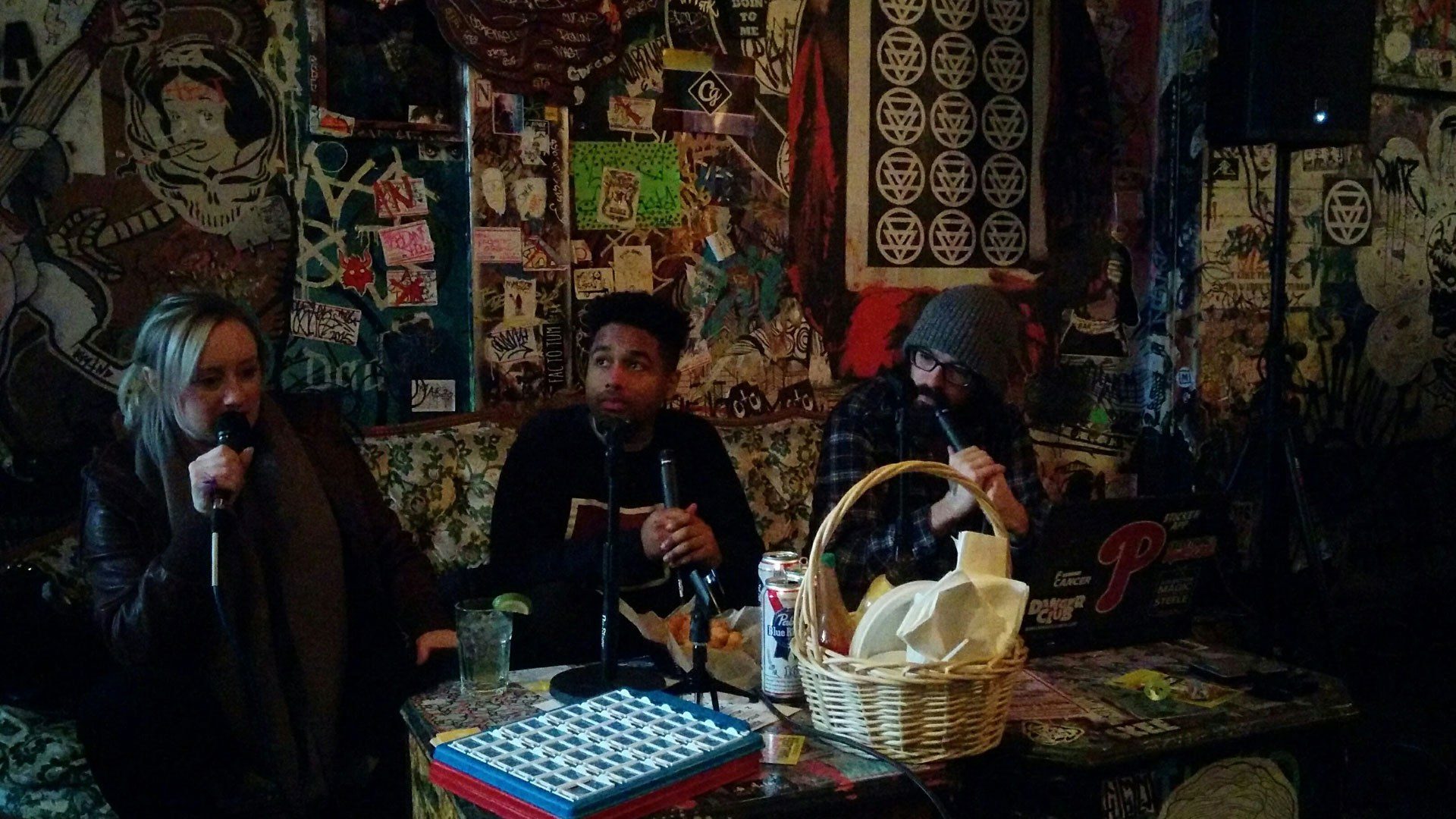 Listen to Full Belly Laughs Episode 58
Use the audio player below to enjoy Full Belly Laughs Podcast Episode 58: Live from the "Everything is Awesome" Podiversary.
It was a blast to perform on the Everything is Awesome Podiversary show. Everything is Awesome is a fantastic podcast located in the Greater Philadelphia area. We consider them one of the funnest shows around, and we were so happy to join them in the celebration. Click the links above to download the full episode, or click play to listen in your browser.
The Guests on FBL at The Everything is Awesome Podiversary
Besides host Brian Durkin, here are the comedians you heard on the episode.
Xtina Kro
She's been around the country telling hilarious jokes and stories. Keep tabs on here with a quick follow on Twitter.
Kyle Harris
He also does things. One of those things is hosting Philly Comedy Attic at The Raven Lounge every Thursday night. You can follow him on Twitter as well.
Garrett Smith
He does things too. He has an amazing Philly-based podcast called "I Like to Movie Movie". You should totally check that out, and follow him on Twitter. You just followed everyone else, so it's only fair.
Everything is Awesome Podcast
When most of the shows on The hhwst.net Radio Network closed up shop, Kev was thinking of a new idea for a podcast. That would be the Kevin from Everything is Awesome. And the rest as you know is sort of history. If you would like the gaps filled, then check out the About Page for his podcast.The podcast is based in the Philly area, and Kevin is a card holding member of the Philadelphia Podcasting Society. I got one of those snazzy jawns too. You know Full Belly Laughs is in the society as well. Don't even play.
Shout Out to The Sponsors
A bunch of cool Philly local businesses supported the Everything is Awesome Podiversary. Here's all you need to know:
The Everything is Awesome Podiversary also received a sponsorship from Fuck Cancer. That's a real organization, and that's really their name. They are dedicated to eliminating cancer, as opposed to procreating with it.