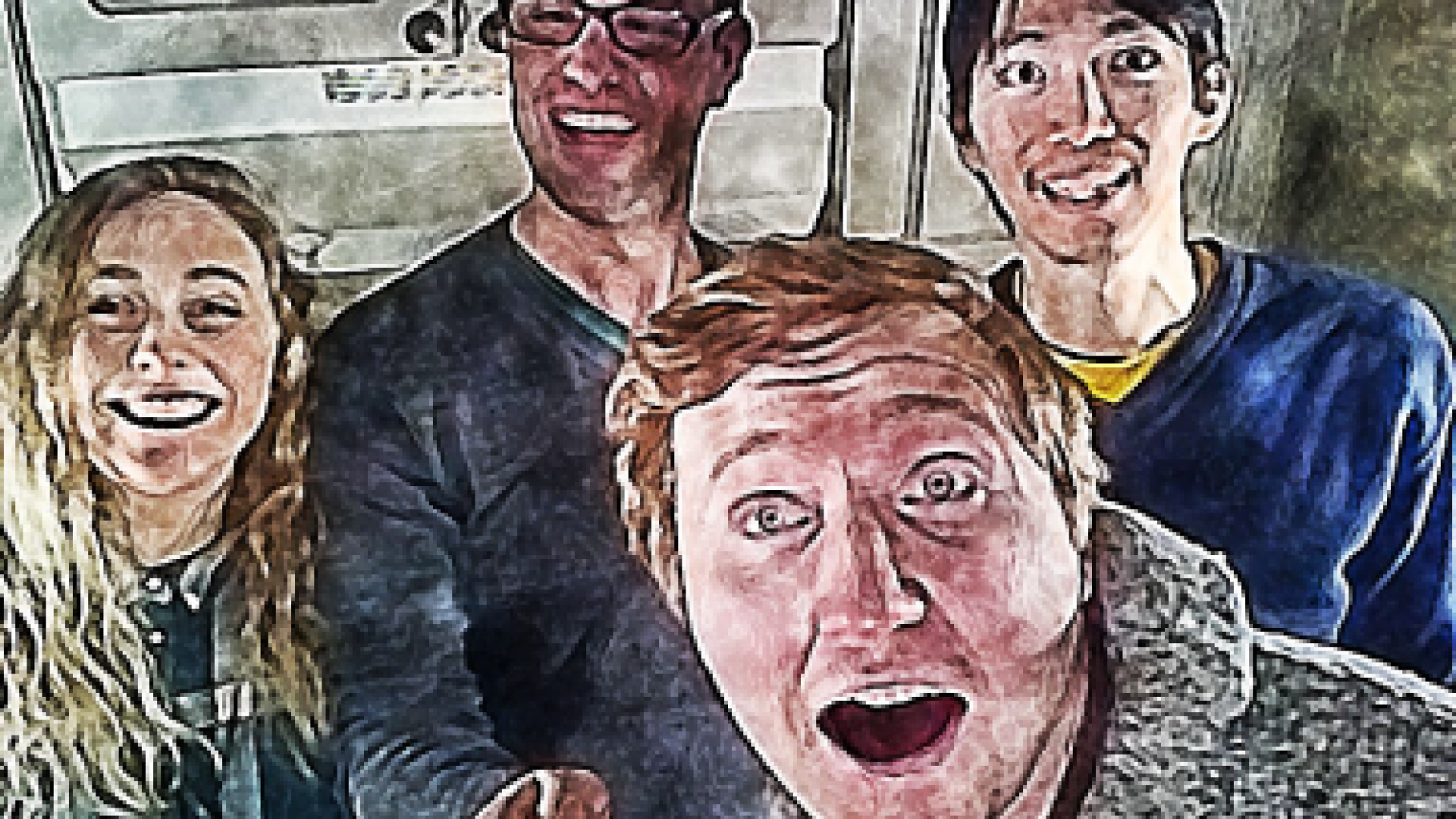 Listen to Full Belly Laughs Episode 4
Use the audio player below to enjoy Full Belly Laughs Podcast Episode 4: Manhattan-Style Fish Chowder.
Today Brian made a a recipe from Blue Apron: Manhattan-Style Fish Chowder. This week he's joined by comedians Matt Tsang, Marissa Both, and Tommy Touhill. The gang chats about reading articles on NPR, ABV values of beer, and how much they love Blue Apron.
Meet the Guests
Here's the rundown on the guests featured on this episode.
Matt Tsang
You may recognize Matt from around Philadelphia comedy scene. Chances are you caught his set or hosting prowess at Helium Comedy Club. Stay connected with Matt's hilarious commentary on Twitter, and follow his great articles on Tumblr.
Marissa Both
Marissa's funny insights and unashamed commentary on sex and relationships makes her one of the hottest rising stars in the Philly comedy scene. Follow her and enjoy her laugh out loud statuses on Twitter.
Tommy Touhill
Tommy's brand of comedy is a breath of fresh air. His approach melds silly and sophisticated like a smart cartoon on Adult Swim. Check out his website for details on where to see him and how to follow.
Eat the Food
Did that dish sound dee-lish? Below is an approximate recipe for how Brian made this jawn.
Manhattan-Style Fish Chowder
Find the recipe for this episode on Blue Apron's website. Enjoy their thorough instructions and beautiful photography as they break down each step.
Promotional Offer from Blue Apron
If this recipe sounds great, try out Blue Apron for free. You'll earn the first two meals for free on us. Just click on the Redeem Offer button at the top of the page.Come back next week for another hilarious episode and bangin' recipe.