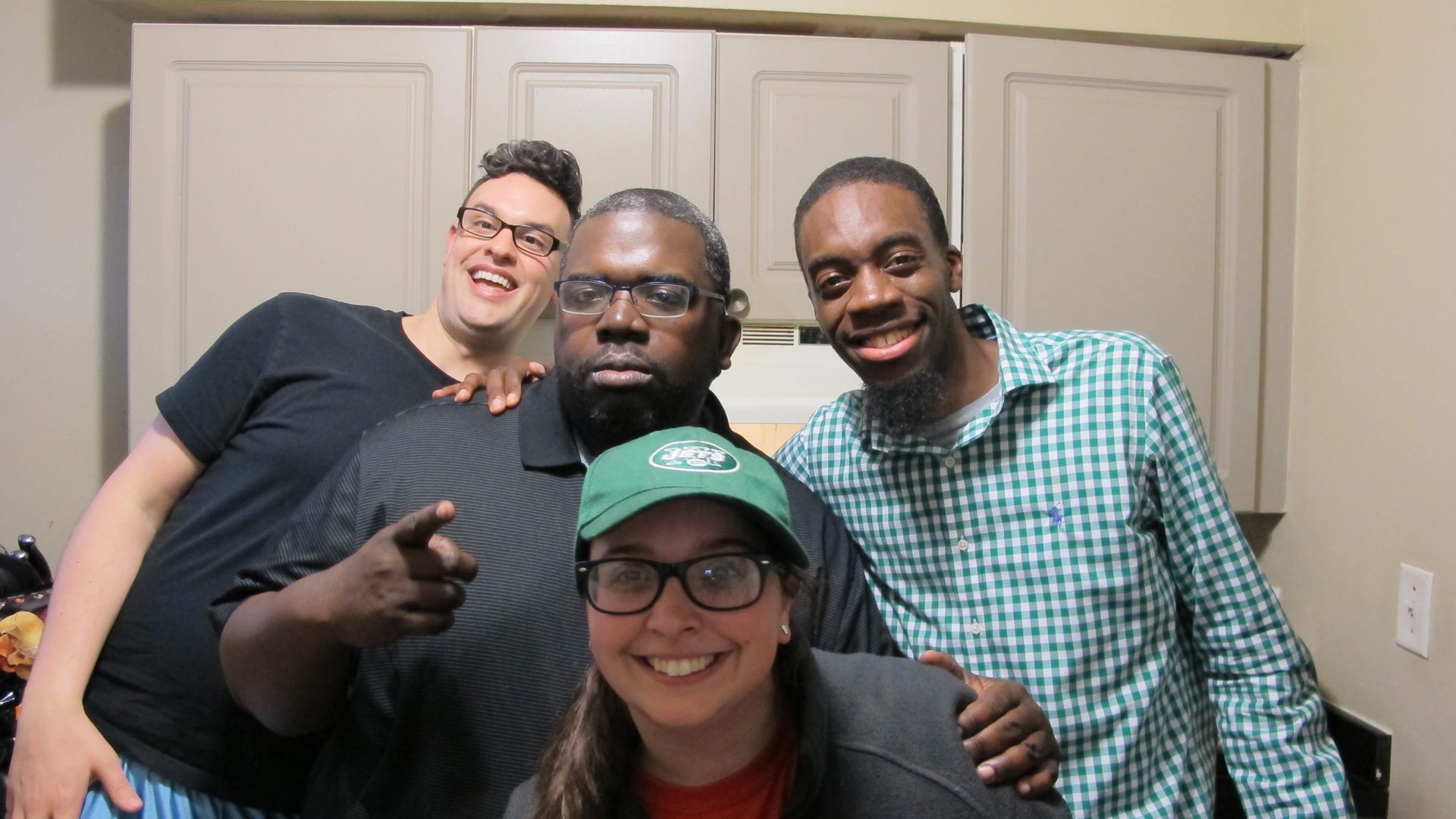 Listen to Full Belly Laughs Episode 64
Use the audio player below to enjoy Full Belly Laughs Podcast Episode 64: Best Cheesesteak in Philly.
There is no question in Philly as divisive as "who has the best cheesesteak"? Tourists ask it all the time, and every person in the city has a different answer. Sometimes they answer from the heart. Other times a Philadelphian might size up the tourist. People wearing s a "Make American Great Again" hat are told to go to Geno's.As a true resident of Philly will tell you, the best cheesesteak is the one closest to my mouth. And there is a lot of truth to that. Every neighborhood offers an amazing corner deli or sandwich shop. If you have time to explore Philly, check out the neighborhood eats. Even a bad cheesesteak in Philly will beat any "Philly" steak purchased outside the city limits. So with that in mind, consider everything in our top list high quality.If you want to know more places then what's listed below, then click play on the podcast above.
Top Nominees for Best Cheesesteak
Our audience has spoken. These are the top picks for best cheesesteak in Philly.
Pat's King of Steaks
Hipsters and cheesesteak snobs will tell you to avoid this place. But if you want to go to the most famous place in the city for cheesesteaks, this is the place. You get the full experience:
Framed pictures of famous people at that location
Bright florescent lights will only outdoor seating
Aggressive clerks that will kick you out of line if you don't order the correct way
In order to complain about how Pat's isn't the best, you need to actually eat a steak from here. It's worth going just to say you went.
Tony Luke's
The only true cheesesteak chain on the list, you have the best chance of eating at a Tony Luke's. The suburbs of Philly can't get enough. Tony is like the Papa John's of Delco and Bucks. If you're visiting family in the burbs, this is your best bet. Chances are your relatives are afraid of cities and won't take you to the real contenders for best cheesesteak.
Jim's Steaks
If you do go to the city from the burbs, somebody in your family will suggest South Street. A long, long time ago in a city far, far away in memory, South Street was cool. Anyone but a Millennial will tell you this. Even though South Street will not live up to the hype, Jim's will deliver on the cheesesteak experience.
Dinic's Roast Pork
If you take the train into the city, you have a great chance of stumbling into Dinic's. Located in the Reading Terminal Market, Dinic's is the only place in there with legit cheesesteaks. With that said though, you should check out Hershel's or any of the Amish vendors. They wares are far more rare in the city.
Sonny's Famous Cheesesteaks
The end of the suburb trifecta. If you visit cool relatives from the burbs that like to have fun, they will take you to Old City. From there you can stop by Sonny's. After a night out on the town in Philly's historic district, you might as well eat the most famous dish the town can offer. For many residents and visitors, It's always Sonny's in Philadelphia.
Dalessandro's
One of the highest recommended places in our poll, Dalessandro's is guaranteed to deliver. Well actually no. You have to pick it up, and parking can be annoying. But they probably have the best cheesesteak in the city. It's one of the few neighborhood places that snobs love. So much so that cheesesteak connoisseurs will go to get lengths to get there.
Gooey Looies
Another topic pick from listeners, Gooey Looies needs to be on your cheesesteak tour of Philly. The name really says it all. To a foreigner it's probably the most unappetizing name for a restaurant. But to a Philadelphian that loves cheesesteaks, Gooey and Louie are words you want to hear.
John's Roast Pork
One of the best kept secrets in Philadelphia, John's Roast Pork is far and away the best place for steaks. We saved the best for last. If you can only go to one place on this list, make sure to hit up John's Roast Pork. And make a day of it. They have limited hours, like only open for lunch some days. They aren't open 24/7 like some cheesesteak places because they don't need to be. When the lunch rush is finished, they're sold out.
---
Philly Comedians Chatting About Cheesesteaks
Here is a sweet picture of all the funny people you heard on the podcast.
Michael Brooks
He's out there doing his thing. Follow him on Twitter.
Megan Goetz
She's out there doing her thing. Follow her on Twitter.
Erik Terrell
Make it a trifecta. Follow Erik on Twitter.
---
Upcoming Live Events
The second Thursday of April at 7:30 PM the podcast will be live at Philly Improv Theater. Be sure to attend. Lots of fun stuff exclusive to audience members, including a change to win a bunch of prizes.Thank you as always for reading and listening. You could have done anything with your time, but you chose to spend it with us. We will forever appreciate that.