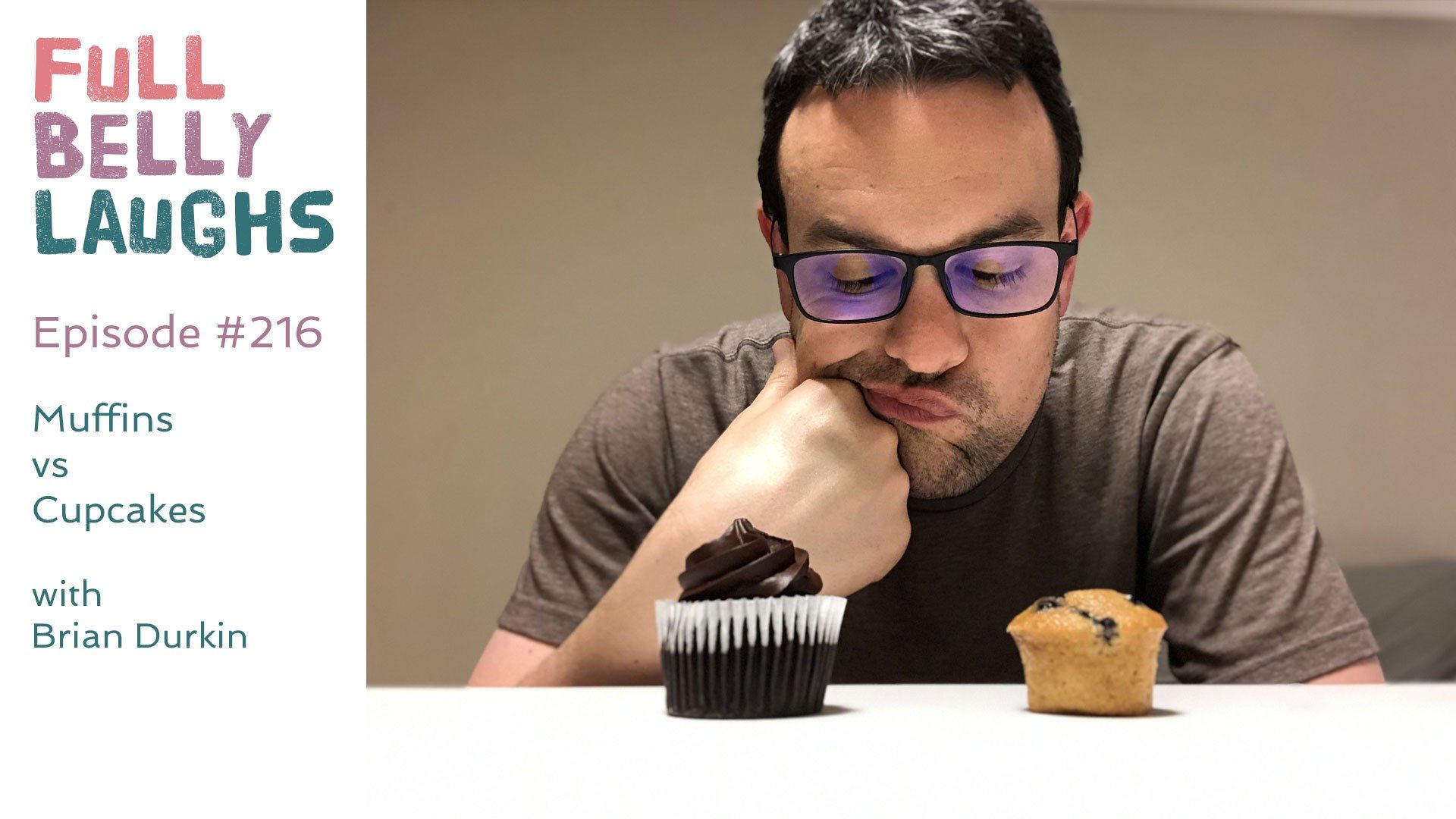 Cupcakes vs Muffins
These baked goods are so similar yet so different. There are socially acceptable flavors and times of day to eat these items. When do you like to have these treats? What flavors are the best? Discover all of this and more on the Full Belly Laughs Podcast.
Muffins Pros and Cons
The fact that muffins can be sweet or savory is a big deal. Cupcakes do not have this type of range. You can also get away with snarfing down this sweet treat in the morning, and everyone just thinks you're eating breakfast. Try having a cupcake for dessert and HR might schedule a meeting with you. Muffin tops are also packed with flavor; however, you never want to end up with one on your body. Unlike cupcakes, you can grill these bad boys and that's a real game changer.
Cupcakes Pros and Cons
For a school birthday party, nobody is hoping the kid brings in a tray of muffins. Party time is cupcake time, and that's because cupcakes are way more fun. The sugar overload and the icing on top, muffins really can't compete in this department. Muffins are still packed with a legit amount of sugar, so if you are going to have a sweet treat you might as well go full cupcake. You also look real sad if you blow out a candle in a muffin.
Muffins vs Cupcakes
The main differences between the two include variations in ingredients and preparation methods. The type of flour you start with can vary (cake vs healthy flour). You also really beat up cupcake batter. You will do something called an emulation. With muffins you don't have to go that hard in the paint mixing. A rough stir will suffice to mix the ingredients.
As for flavors, it really depends on context and your preferences. Sugar fiends should really just stick to cupcakes. For people that want to stop putting sugar in their coffee but also need breakfast, then muffins might be the perfect meal.