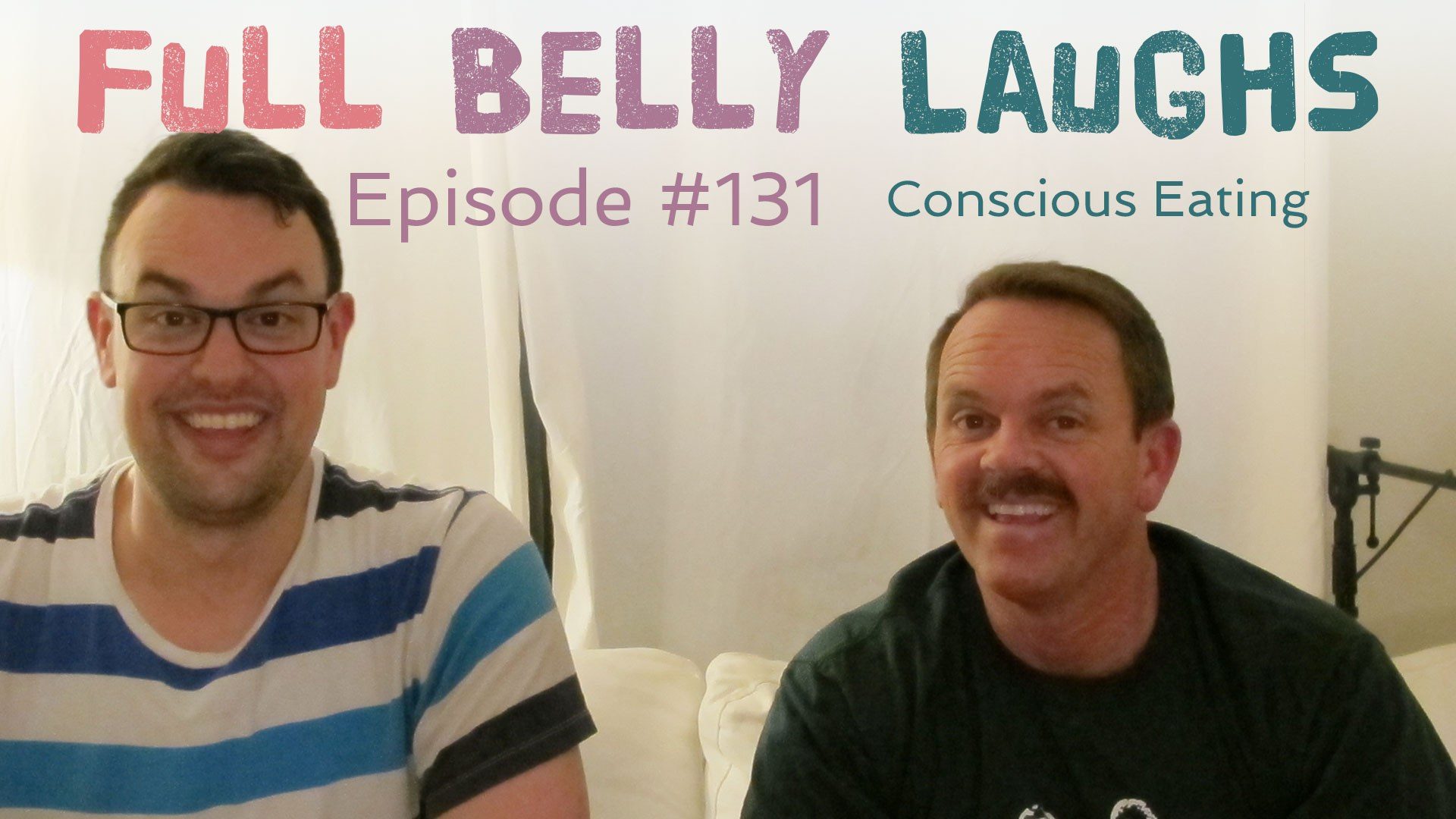 Listen to Full Belly Laughs Episode 131
Use the audio player below to enjoy Full Belly Laughs Podcast Episode 131: Conscious Eating.
Conscious Eating will be joy to your life. You need to eat, so why not make it an activity that actually refuels your soul. Sure the fast food is cheap and fast, but is it really upping your vitality? We do a deep dive on all the vices that make conscious eating tough, and how we can overcome them.
Full Belly Laughs Podcast Episode 131 Show Notes
An intimate episode as Brian and Tommy go deep talking about food vices. They discuss the ability to eat smart and the challenges that come along with it.
Conscious Eating
The central theme of this episode, the boys discuss ways they started to evolve as eaters. The key takeaway is to remember that eating shouldn't just be for entertainment. You should be recharging with fuel you need to stay alive and do stuff. It's easy to take another dessert because it feels good, but that's fleeting. Those feelings will turn into something not so cool, like diabetes.