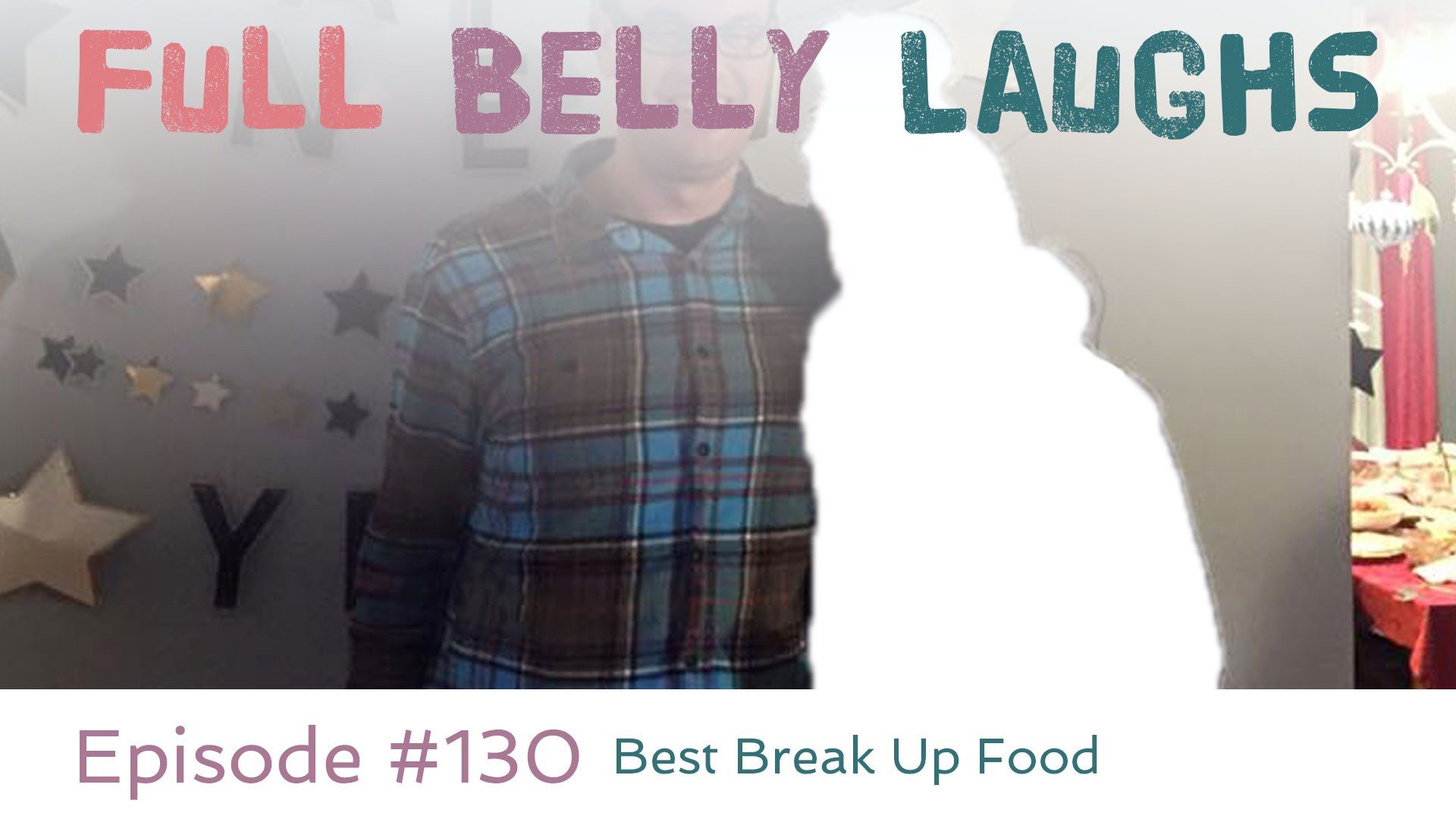 Listen to Full Belly Laughs Episode 130
Use the audio player below to enjoy Full Belly Laughs Podcast Episode 130: Break Up Food.
The best break up food would have to be something decadent. Something rich that will make you feel good. If you're going to eat your feelings, you need that quick hit of ecstasy coming from whatever you consume. But there are so many decadent things to enjoy. Which do you go with? Listen to this raw episode as the host chats about a recent break up, and gives recommendations on how to eat your feelings.
Full Belly Laughs Podcast Episode #130 Show Notes
This is an unusual episode of the podcast. Host Brian Durkin breaks from the regular format to get real with the audience. A couple days before doing this recording his girlfriend of three years decided it's time to end the relationship. At the end of the day the feeling is mutual between them, but it's still sad. Brian shares his feelings about the relationship, and recaps all of the important events in his life over the last three years. He does a very sweet tribute to her, and thanks her for all the wonderful things she did.
Best Break Up Food
The fans really help Brian out with an awesome list of great food to enjoy when you're recently single. If you want to eat your feelings, there is a good chance anything on this list could bring you joy.
Ice Cream (preferably from the carton)
Chipotle with ALL the toppings
Funyuns and Wine
Whiskey
Tequila
Popcorn and a break up movie
Delicious mashed potatoes
Baby back ribs
The still-beating heart of your ex
Soup
Anything made with TLC (tender, love, and care)
Regardless of how you decide to eat your feelings, it's important to try and eat them with friends and family. Spending time with people that care about you is the best way to bounce back from a long relationships coming to a close. If you're looking to enjoy some of the best break up food, be sure to call a buddy and schedule a hang to do it.