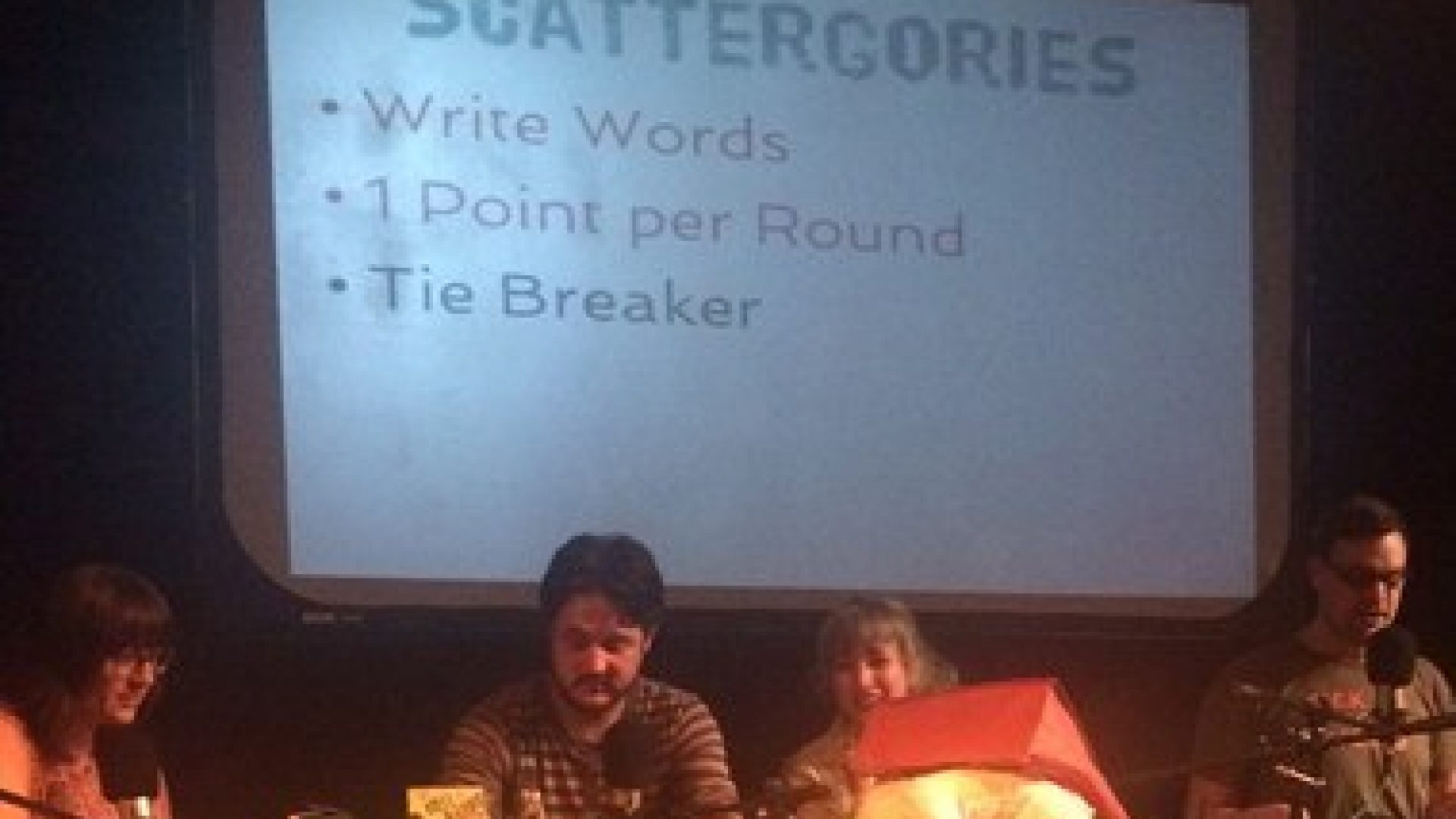 Listen to Full Belly Laughs Episode 36
Use the audio player below to enjoy Full Belly Laughs Podcast Episode 36: Comedians Teach the Best Practices for Gift Giving.
Gift giving is an art. You need a gift or collection of gifts that the recipient will enjoy, but also avoid anyone feeling inadequate by over doing it. Unless you want to be the best, then totally just out do everyone at the party with your baller gift.
Gift Giving with Comedians
Comedians Kathryn Wassernaem, Brandon T. Gorin, and Molly Hanulec join host Brian Durkin for a live episode of the podcast from the Philly Improv Theater. On the live show we give out prizes to a lucky audience member, and this time the guests really demonstrated their skills at the art of giving gifts. Multiple DVDs, a stuffed animal, and a blow-up doll are just some of the amazing things one lucky audience member won on this episode.After discussing our prizes and throwing Sweet Tarts at the audience, the gang played Scattergories. Usual rules except only one player can earn points in each category, so the audience voted on who wrote the best answer each round. We closed with one awesome round of Guess Who
The Funny People
Here's the comedians writing down their answers to Scattergories behind a wall of prizes. Here's all the people's you heard on the show:
Kathryn Wassernaem
Brandon T. Gorin
Molly Hanulec
Please support Molly's Kickstarter for the movie "Secret Lover: A Rock & Roll Musical"
Sweet Tarts
On stage we ate Sweet Tarts. They're a candy that is worth having once in your life for sure. Also we shared the love by throwing packs of Sweet Tarts at the audience. We're so good at giving gifts, you guys.
Doing It Live
Here's the link to our next live show:
Make sure to subscribe to Full Belly Laughs on Facebook. That way you'll always be up-to-date on upcoming live shows.
Hey We Gots Other Social Medias
Don't forget to check out Full Belly Laughs on these other platforms:
Thank you for reading this post and listening to our show. You could have done anything with your time, but you chose to spend it with us, and we appreciate that. See you next week for another great episode.