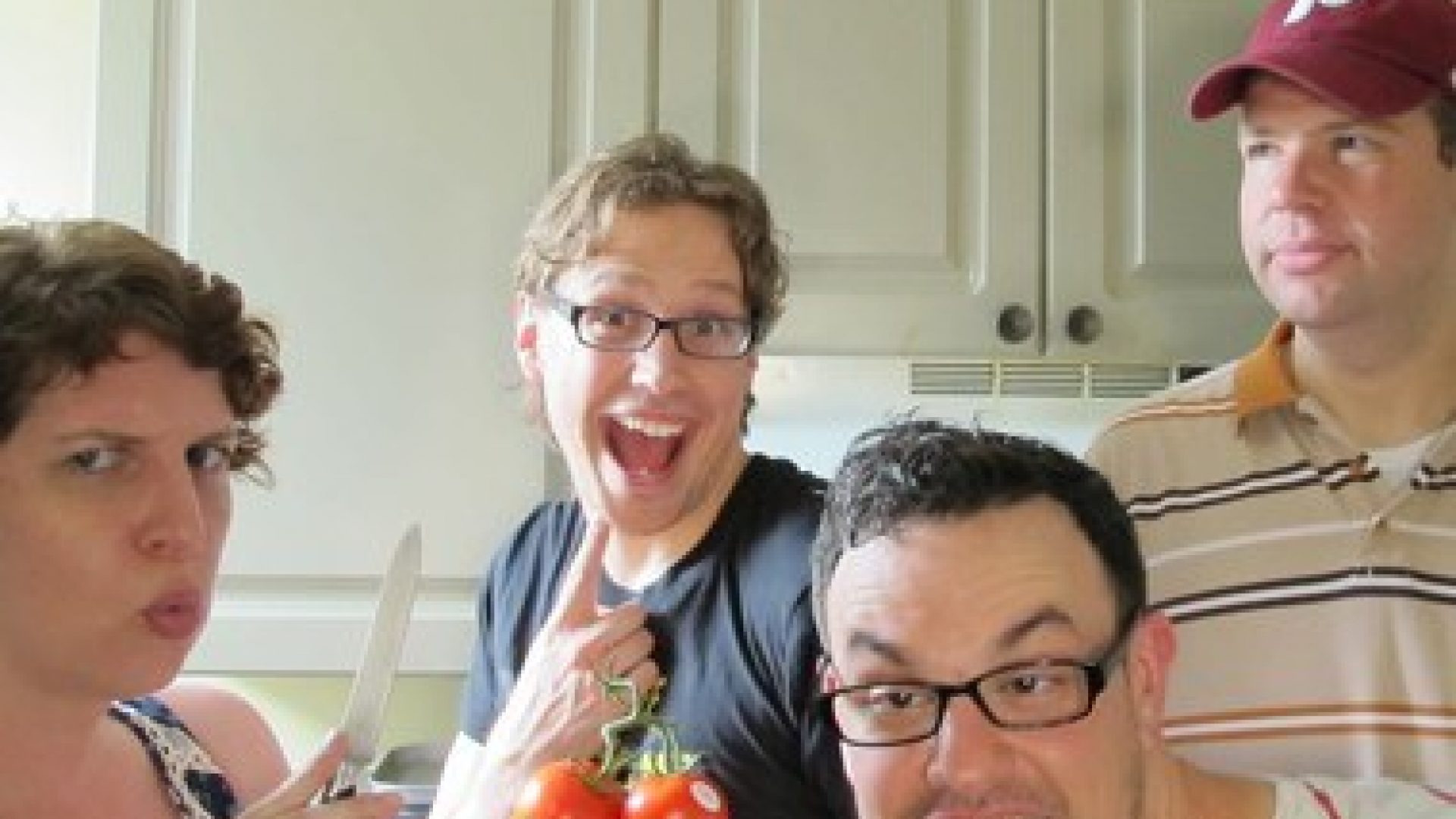 Listen to Full Belly Laughs Episode 31
Use the audio player below to enjoy Full Belly Laughs Podcast Episode 31: Comedians Discuss Trump & Why You'll Vote for Him.
Trump is like a freight train. He's now full speed ahead to become president. Either you're riding the train or you feel strapped to the tracks.
Trump Will Win the 2016 Presidency
Comedians Lisa Wise, Noah Houlihan, and Neil Carroll join host Brian Durkin for some caprese sandwiches. Over the meal they listen to Brian's explanation on why Trump will be president. Brian tells a story about how with little effort he convinced someone at a beer garden to vote Trump.
After the gang chows down some food and exhaust their opinions of the presidential race, they play Guess Who. On this particular episode 3 new records were set! Just like how to convince your neighbor to vote Trump, you'll have to listen to the podcast for the full details.
The Caprese Squad
The people telling you to vote for Trump. Well not really. Brian told them and they agreed. It's just that easy to convert people to the orange side!
Lise Wise
Noah Houlihan
Neil Carroll
How to Make a Caprese Sandwich
Buy tomatoes, basil, and mozzarella cheese. You'll also need bread. Assemble and enjoy.
Upcoming Live Shows
This is when we'll be live this month:
If you attend the Plays & Players performance of FBL live, stick around. There are two really fun shows after the podcast.
It's Okay. You Can Follow Us.
Thanks again to Lisa, Noah, and Neil. We had a blast recording with them. Check out all their projects because they're awesome. Stay tuned next week for the recording of one of our live shows.
Podcast Show Notes: Links and References