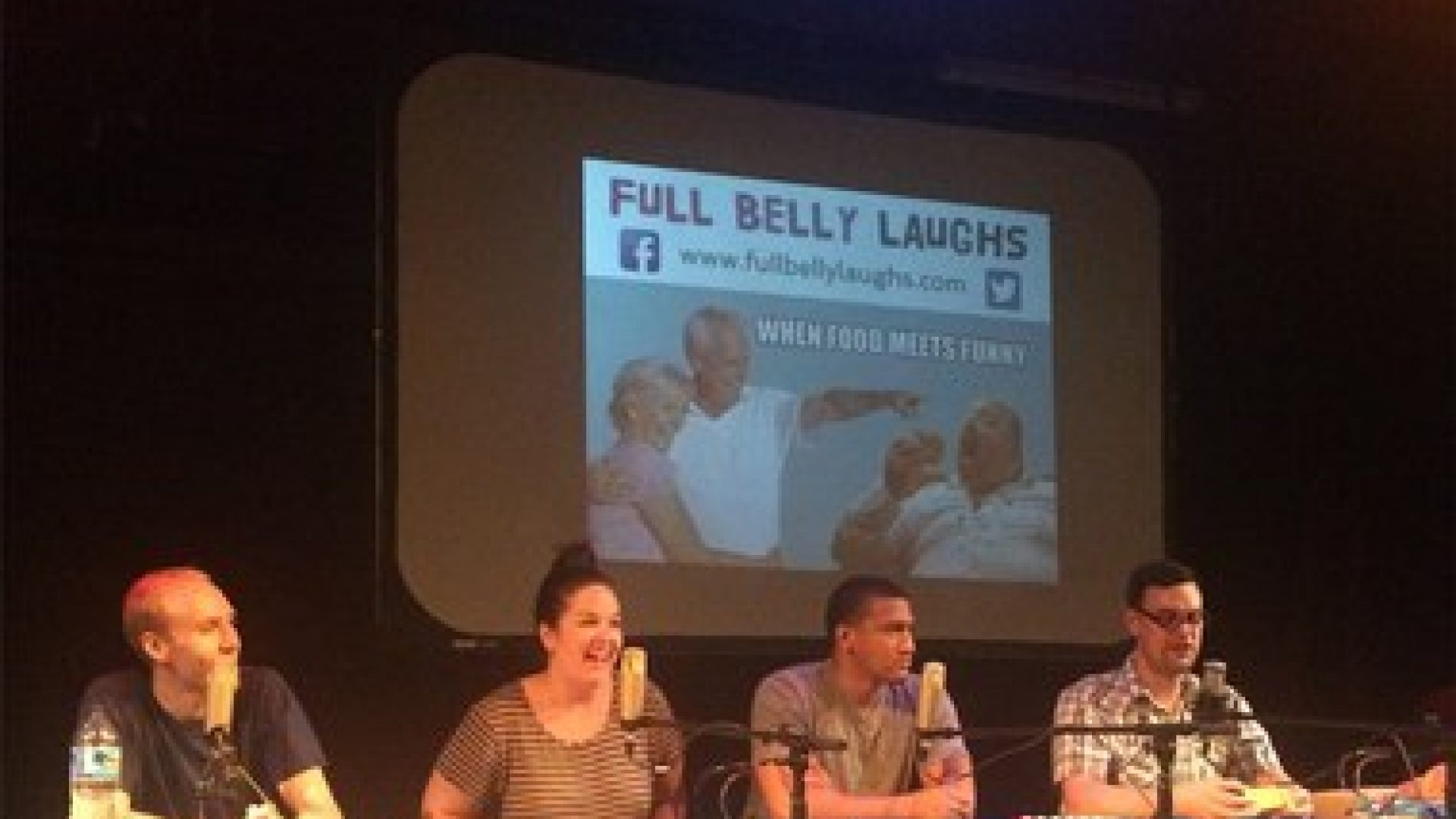 Listen to Full Belly Laughs Episode 33
Use the audio player below to enjoy Full Belly Laughs Podcast Episode 33: Comedians Discuss Philly's Phunniest & Racism.
Philly's Phunniest is the most prestigious stand-up competition in Philadelphia, and as comics we can't help but talk about it.
Philly's Phunniest: That Thing We Do
Comedians Brandon Jackson, Sarah Clemency, and Charles Blyzniuk join host Brian Durkin for some chats about comedy projects. Brandon shares his experience of making it to the finals of Philly's Phunniest, while Charles and Sarah tell us about all the other cool things they did instead. We even managed to chat about Doc McStuffins, and how canceling her show looks really bad.
Brian and his guests enjoy some great snacks: Himalayan sea salt popcorn, cookies, and leftover pizza. Brian ate dinner prior to the performance, and had some extra slices to spare. He ordered the special and wasn't sure what came on it, so for all intents and purposes it's mystery pizza!
They also played Guess Who. It's been the game of choice for a while now.
We Got Photos
Thank you to Lauren in the audience for snagging this pic. If you ever take pictures of the show, you can have your work featured on the site. We all know Brian can't remember to take pictures, so please help us out.
Brandon Jackson
Sarah Clemency
Charles Blyzniuk
Try Ordering Pizza That You Understand
When your server explains the specials, don't feel embarrassed about not knowing a certain ingredient. It's usually something bourgeoisie for cheese or a type of red pepper. When you know what you're putting in your mouth, you'll feel better about eating it. Plus by asking you'll learn a new word that will allow you to act really condescending to someone you don't like that also doesn't know this stuff.
Live Shows
This is when we'll be live this month:
This is Brian Durkin's birthday. It will be a huge blast, so come out and celebrate. He'll be around after the show hanging out. Feel free to chat and enjoy the party.
Stay With Us
Thank you to all our guests. See you next time.
Podcast Show Notes: Links and References