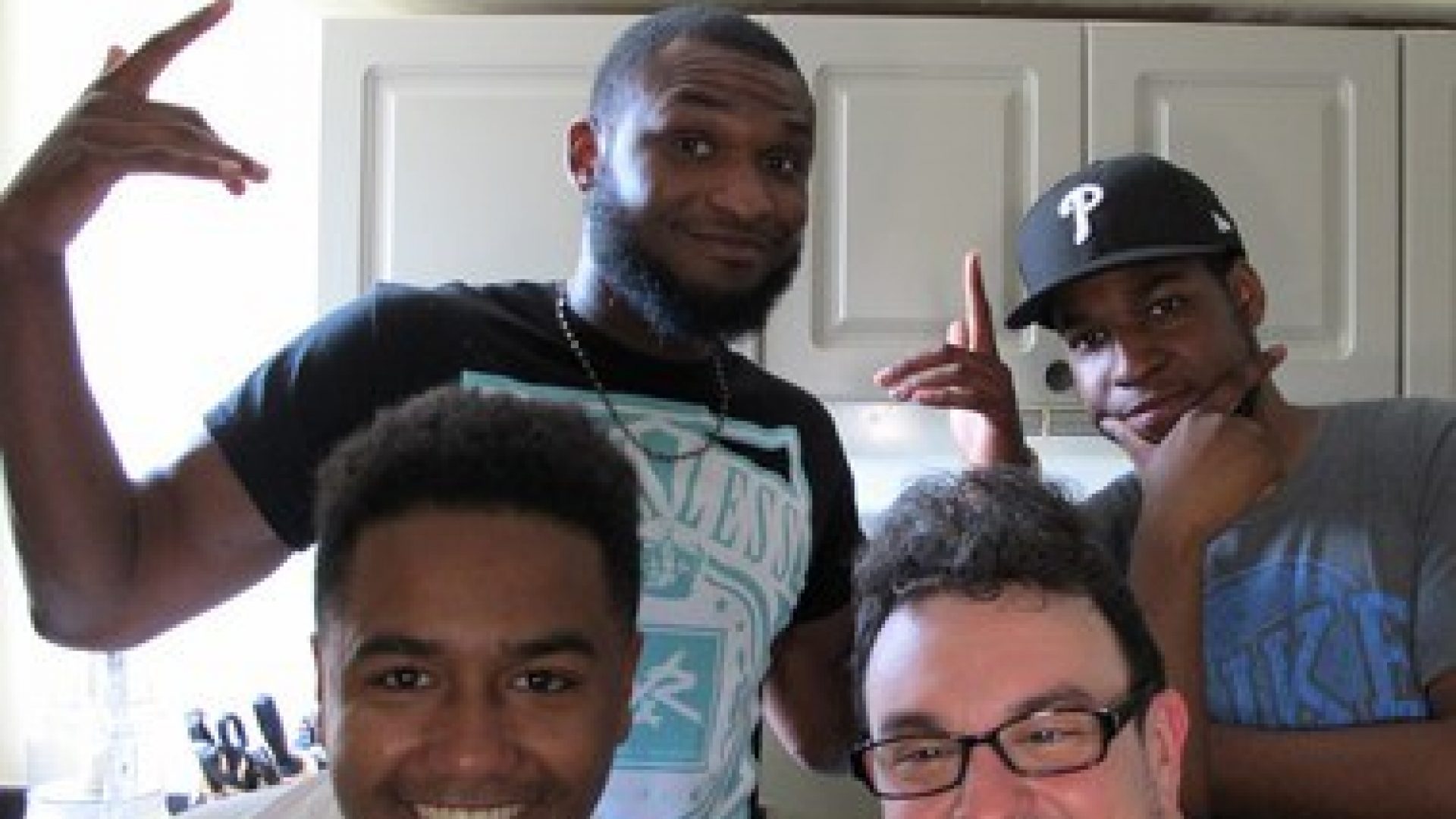 Listen to Full Belly Laughs Episode 27
Use the audio player below to enjoy Full Belly Laughs Podcast Episode 27: Comedians Discuss How to Avoid Getting Jumped.
Getting jumped sucks. Nobody wants it to happen to them. This group of Philly-based comedians talk about how they deal with intimidating gangs of people on the streets.
Getting Jumped: No Thank You
Comedians Kyle Harris, Q Rose, and Moses Laurent give their pro tips on how to avoid getting jumped. They all deploy different tactics when walking the streets of Philly. Host Brian Durkin chimes in with his strategies. The boys also chat about Kyle's hangover as they eat garlic Parmesan wings.After the meal everyone plays a special version of Guess Who. The Full Belly Laughs rules lets each player ask a question and guess the character on their turn. But players can't ask questions relating to physical appearance. These guys asked excellent questions. If you ever wanted to play like us, listen to this episode for some hints.
The Garlic Parm Wing Crew
Kyle Harris, Q Rose, and Moses Laurent hanging with Brian Durkin.
Kyle Harris
Q Rose
Moses Laurent
How to Make Garlic Parmesan Wings
Same recipe as the hot wings found on another episode. The only difference is before baking the wings cover them in smoked garlic powder. Be liberal with your spices. This is when you would add salt, pepper, lemon zest, etc. Once the wings finish baking instead of coating with hot sauce, toss with grated Parmesan Oregano.The original wing recipe can be found here.
Full Belly Laughs on Social Media
We just launched new content on Facebook. Check out our funny memes. If you enjoy them, go ahead and hit that like button. No need to be shy.Thanks again to Kyle, Q, and Moses. for doing the show.