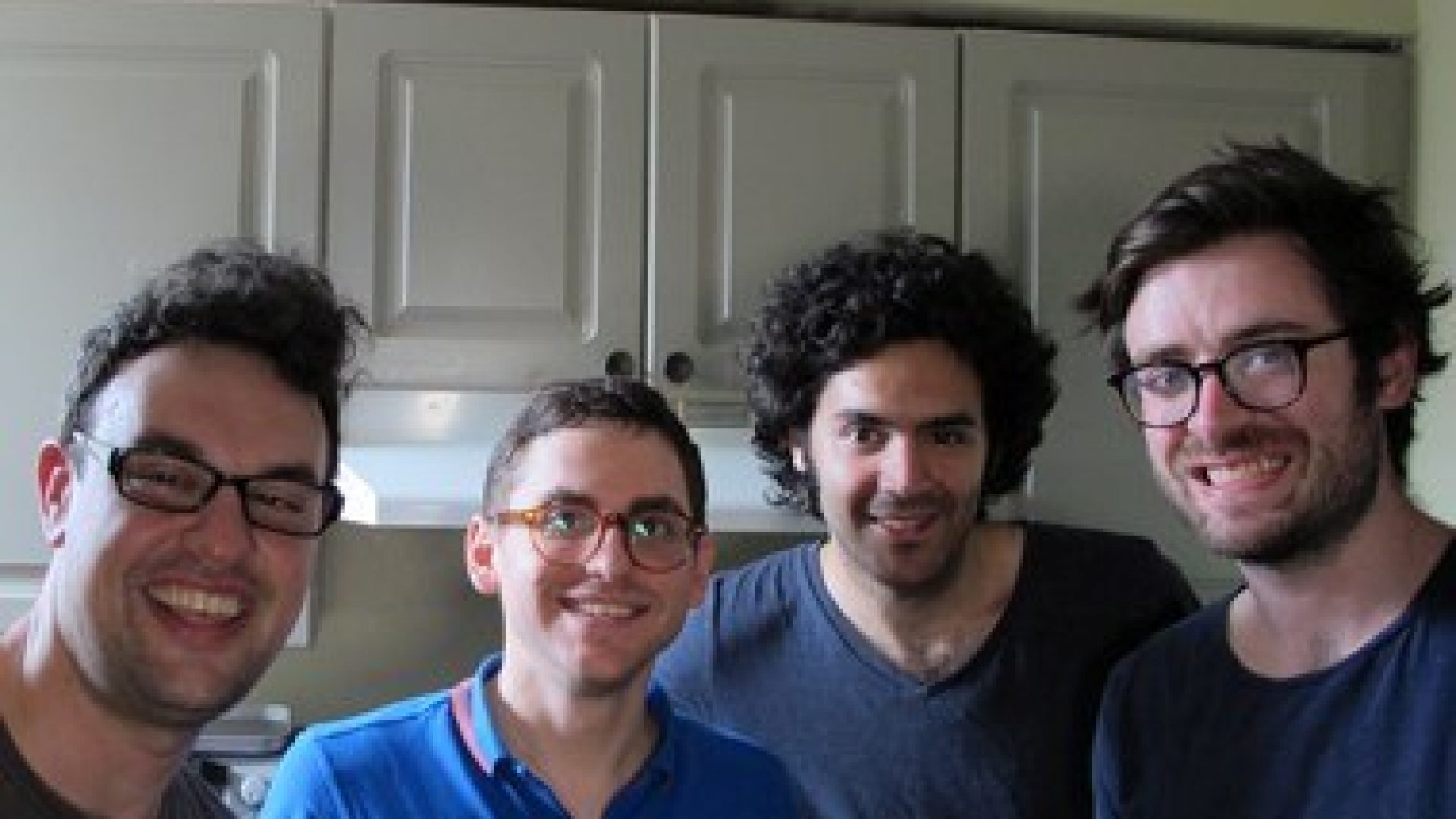 Listen to Full Belly Laughs Episode 28
Use the audio player below to enjoy Full Belly Laughs Podcast Episode 28: Comedians Discuss ASMR and Other Unusual Kinks.
ASMR is just one of those things you need to experience. If you don't know about it, search ASMR on YouTube. Make sure to wear headphones. You could also just click play on the podcast above and hear our impressions of it.
ASMR: Does It Turn People On?
Comedians Brendan Krick, Joe Messina, and Joe Bell discuss ASMR and other kinks. Host Brian Durkin chimes in with his opinions on what people use to get off. The boys agree that most people listen to ASMR for comfort and not as audio porn, but then again why is it always an attractive blonde whispering?After the meal everyone played Guess Who: Full Belly Laughs style. Brian makes the game extra challenging by forcing the players to avoid questions related to physical appearance. Take a listen to this episode to see how well these guests did.
The Chicken Skewer Crew
Host Brian Durkin, Brendan Krick, Joe Messina, and Joe Bell just chillin' in the kitchen.
Brendan Krick
Joe Messina
Joe Bell
How to Make Chicken Skewers
Buy chicken breasts. Cut them up into reasonable sizes. Bake on like 400 for about 15 minutes. But don't listen to us. Just cook them so they ain't pink no more. If you have a thermometer, then check that temp for doneness. Next slice up some apples. Toss the apples in fresh lemon juice to spice up your life. Skew the chicken and apples so your guests have to fight to get the food off a stick.
It's Okay. You Can Follow Us
Thanks again to Brendan Krick, Joe Messina, and Joe Bell for doing the show. I hope you all learned something today. See you next Tuesday.