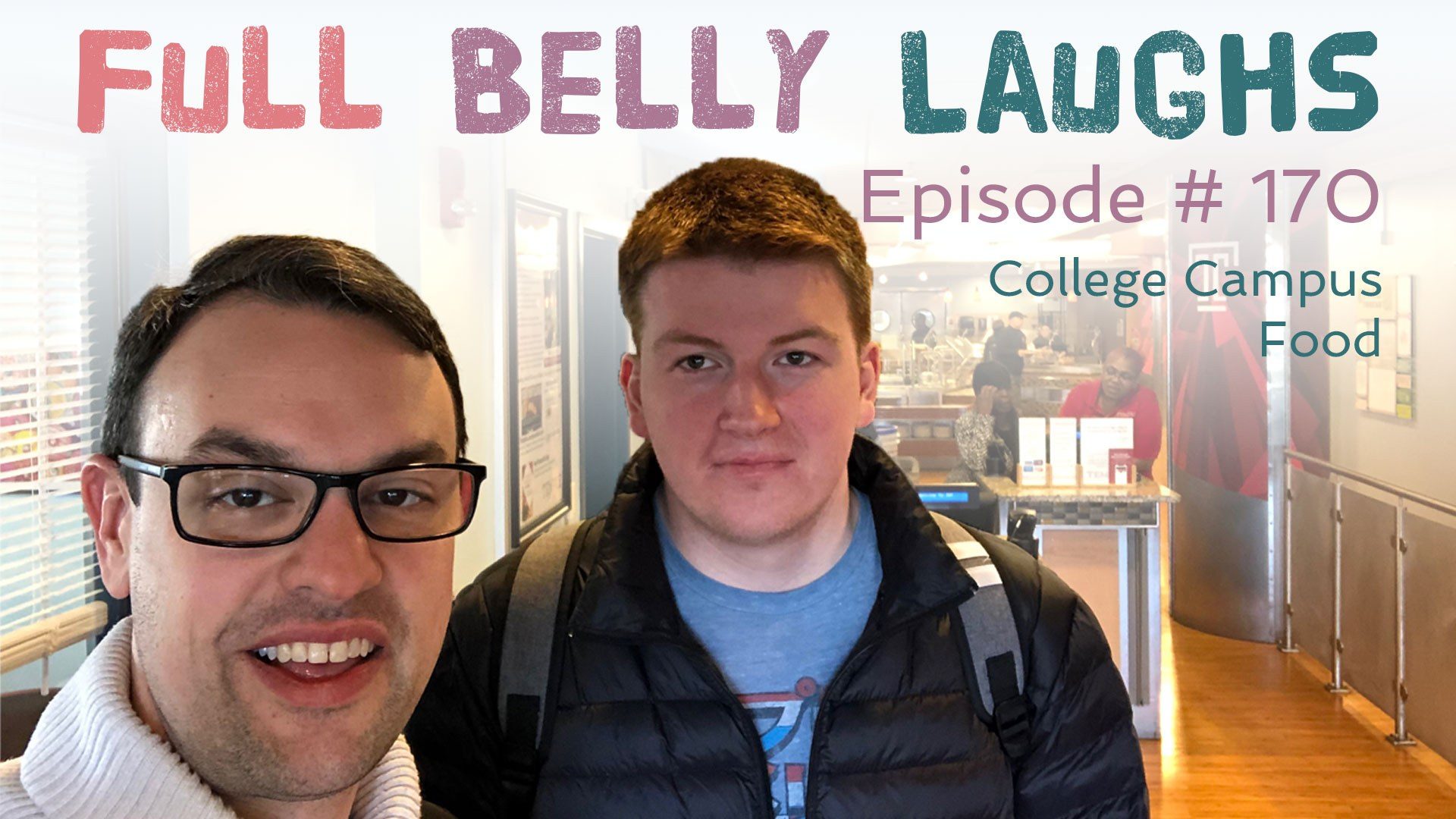 Listen to Full Belly Laughs Episode 170
Use the audio player below to enjoy Full Belly Laughs Podcast Episode 170: College Cafeteria Food
Learn about all the ins and outs of college cafeteria food. They tell you on the tour of the campus that every day you can have pancakes. In reality that's not the case. Even if they offer pancakes every day, it's rarely going to be what you eat all the time. On this episode we discuss the pros and cons of the college meal plan.
Full Belly Laughs Podcast Episode 170 Show Notes
Brian Durkin ventures to Temple University to meet up with Christian Weckesser, a local comedian. He invites him to an unused rec area in one of the dorms. The boys chat about the whole college experience, particularly the food offered by the college cafeteria. Brian never went away to school, so he wanted to know about that life. Christian fills him in on all the details, including some great tips. After the discussion the boys play a couple rounds of Punderdome and Super Fight.
College Cafeteria Food Pro Tips
Just because you have a meal plan doesn't mean you need to go HAM. Most of these meal plans and cafeterias are set up buffet style. You swipe once for all access during that meal session. Christian is the first to say that just because you can pig out doesn't mean you should. Your body shouldn't take that kind of punishment, because God only knows how they make those pancakes. You should also mix and match. Don't get the same thing all the time, plus treat yourself to something outside of the cafeteria. Living on that food alone isn't great for the soul. You need experiences out to eat with friends, so don't say "naw" to that stuff because you have a meal card.