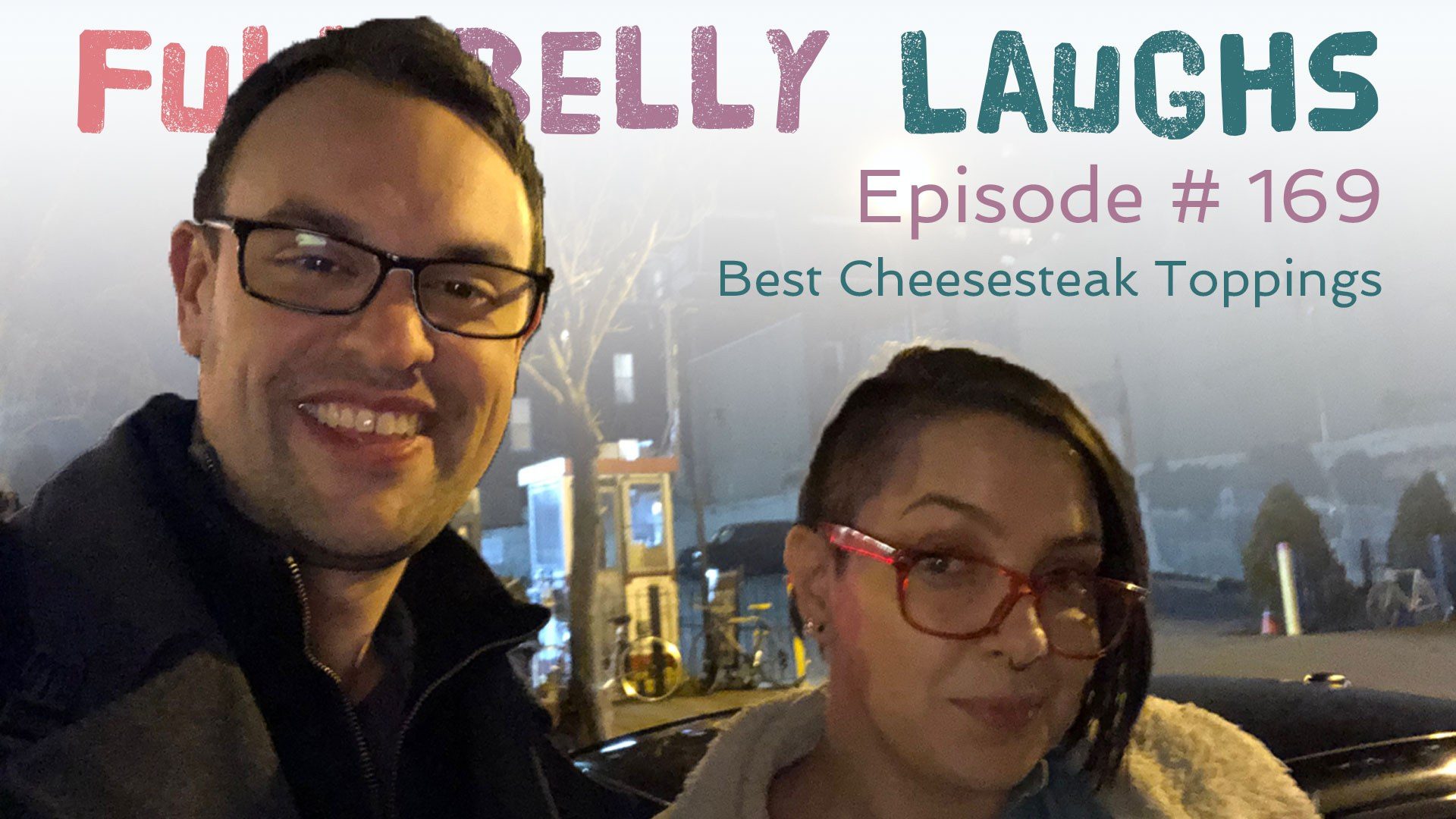 Listen to Full Belly Laughs Episode 169
Use the audio player below to enjoy Full Belly Laughs Podcast Episode 169: Best Cheesesteak Toppings
We chat with comedian Sonia Z about the best cheesesteak toppings. We discuss top tier cheeses and well as other fixings that will elevate your cheesesteak game. This is an instant classic when it comes to everything you expect from a solid episode of Full Belly Laughs.
Full Belly Laughs Podcast Episode 169 Show Notes
Sonia Z and Brian meet up at Helium Comedy Club in Philadelphia, then head to Sonia's car to record. They comment on the people walking by on the street as they start the recording. During the episode they chat about their favorite toppings on cheesesteaks. They also chat about a bunch of other things, like the different types of breast implants. They close the episode with a few rounds of Punderdome and Super Fight.
Best Cheesesteak Toppings
Whiz is for suckers. You should have a cheesesteak with whiz if it's your first cheesesteak ever. After that elevate your cheese game and at least get some American or provolone. Some cheesesteak shops like Sonny's or Joe's offer awesome alternatives (Brie and Daiya respectfully). After the cheese selection you need to figure out the rest of the other toppings. Brian is a big fan of the cheesesteak hoagie route: lettuce and tomato (plus a toasted roll). Sonia Z and Brian both agree that mushrooms are a top tier topping, but only if the establishment gets fresh mushrooms (versus canned).