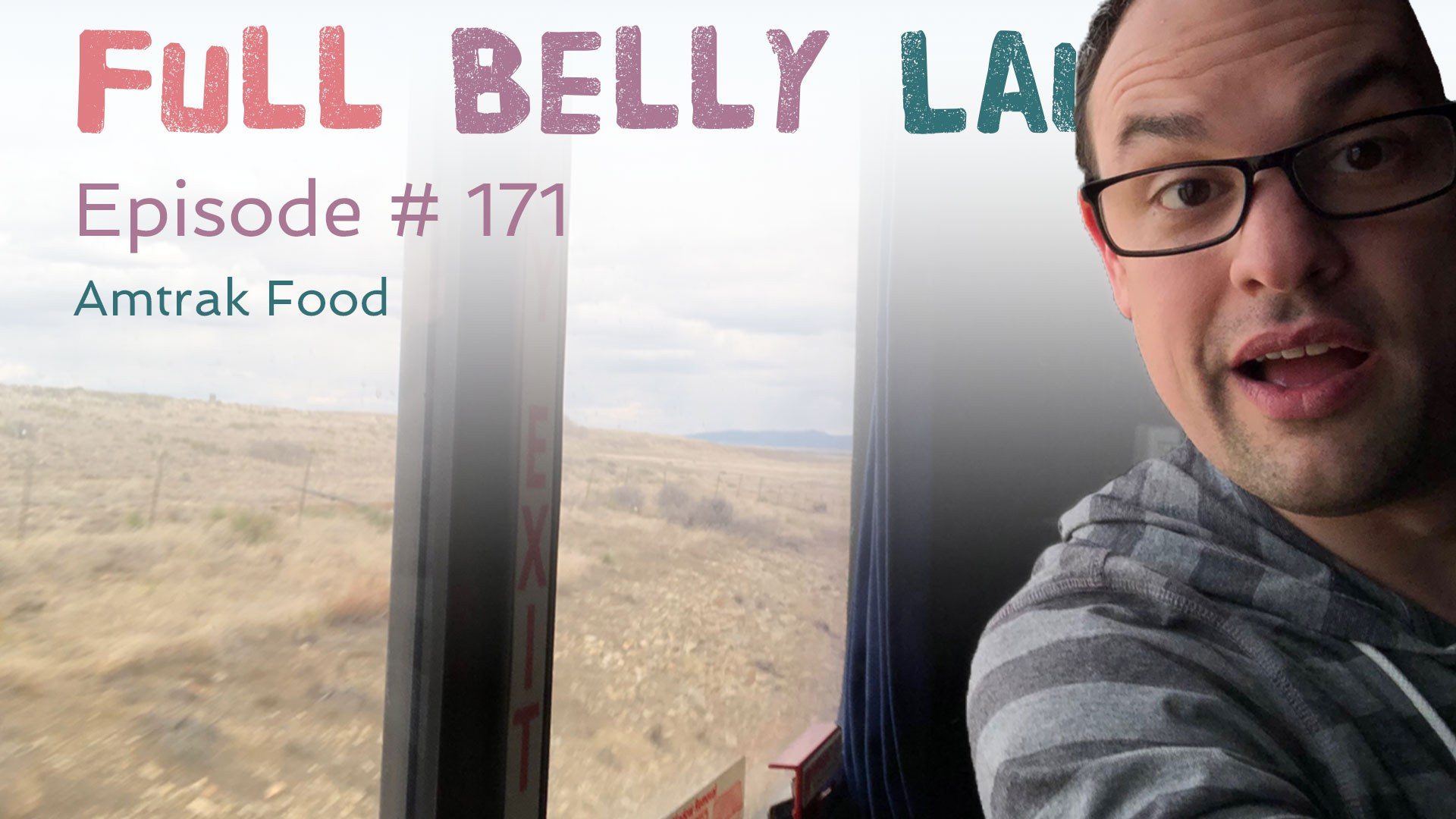 Listen to Full Belly Laughs Episode 171
Use the audio player below to enjoy Full Belly Laughs Podcast Episode 171: Amtrak Food
Host Brian Durkin took a cross country trip on Amtrak from Philadelphia to Los Angeles, and ate train food the entire way. He discusses his trip and the meals he had from the cafe car and dining car.
Full Belly Laughs Podcast Episode 171 Show Notes
Brian left Philadelphia on April 1st (not a joke) to move to Los Angeles. His father drove him down to Washington DC to grab the Amtrak there. He didn't leave out of Philly because they don't let you check bags there. From DC he took the Capitol Limited Amtrak train overnight to Chicago. There is had a 6 hour layover, then hopped on the Southwest Chief line to Los Angeles. It took about 48 hours from Chicago to LA.
Brian recorded the episode on the last night on the Southwest Chief, before arriving in LA the following morning. He recaps his whole adventure, and chats about the meals he ate along the way. Since he was stuck on the train or in stations, he gives some advice as to what he decided to eat.
Train Food Pro Tips
Train food is better than you would expect, at least Amtrak food is very solid. The cafe car has some trap choices (i.e. Jimmy Dean Breakfast Sandwich). If you shop smart you can get hummus, veggies, and noodle bowls that are pretty clean and balanced. The dining cars on Amtrak trains offer variety of items. The Southwest Chief had the best menu and service. Regardless of the train line, Amtrak appears to offer gluten free and vegan options for each meal type. The fact that they cater to dietary restrictions is a huge plus.
You should pack snacks if possible. Brian had his bags loaded with all the things he was moving across the country. If you were just taking a vacation or short trip, safe space for snacks. This will just save you a lot of money, because the cafe car is not cheap. The dining car is expensive as well, but only if you have a coach seat. If you buy a first class ticket, which is a sleeper car, all the dining car meals are included in the ticket price. You should still pack food though, since the menu is the same every day. If you have dietary restrictions the one option for lunch and dinner might get old.