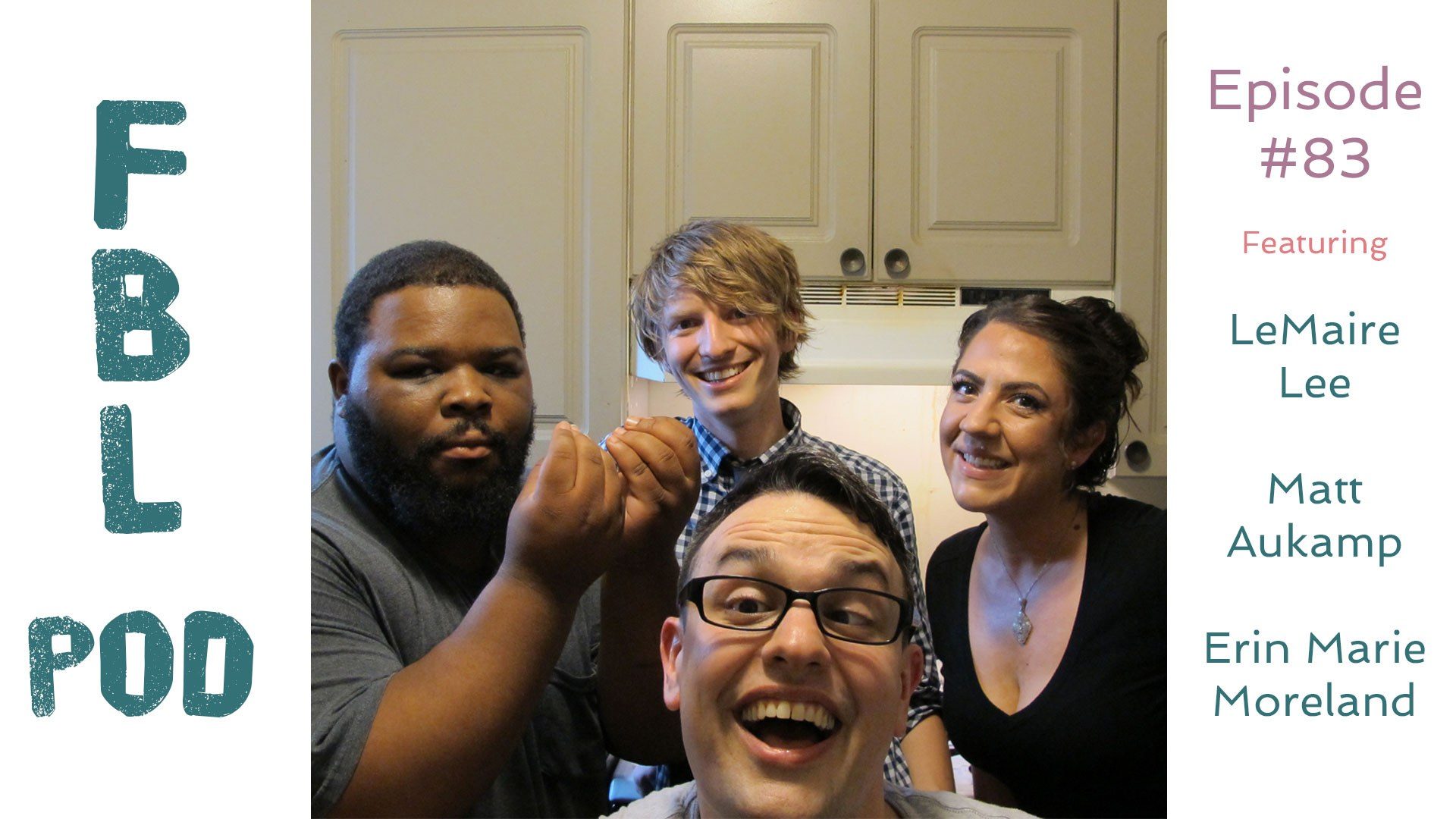 Listen to Full Belly Laughs Episode 83
Use the audio player below to enjoy Full Belly Laughs Podcast Episode 83: Best Shellfish to Eat.
We asked our listeners for the best shellfish to eat. And they delivered. We recommend on bunch of things to try based on their responses, as well as weigh in on the topic ourselves. Click play to start listening to the podcast now, or skip down to the show notes and read some of the best recommendations.
Follow the Guests from Full Belly Laughs Podcast Episode 83 on Twitter
---
Show Notes for Episode 83 of the Full Belly Laughs Podcast
If you couldn't listen, here's a recap:
We chat about last week's topic: coffee vs tea
We give our opinions on the best shellfish to eat
The panel of Philadelphia comics react to listener suggestions on the topic
The gang plays a round of Hypertheticals and Super Fight
Bonus Track with behind-the-scenes chatting
Best Shellfish to Eat
Curious which shellfishes you should try? Look no further. Here are some of our favorite recommendations from our poll.
Maryland Blue Crabs
According to Andy from Manayunk in Philadelphia, PA:
Communal eating e perform every and when you are done you feel like you conquered your food and like some barbarian warlord you are surrounded by the bones (shells) of your enemies.
Brian from Collingsdale, NJ seconds the above opinion:
Definitely MD blue crabs!! There's nothing like being able to walk into "the tap room" in maryland where they throw the crabs on the table give you a hammer & a cracker and you just go to town and enjoy a couple of beer's while you're at it not worrying about making a mess!! Mmmm think I'm making a trip to Maryland soon!!!
Shrimp
Long time listener, Alex from Magnolia, NJ writes:
Most versatility, easy shellfish to prep and honestly, what's better than fried shrimp? But shellfish overall are sorta insane. Giant bugs of the sea, bottom feeders, look like horrifying alien creatures...the first humans to eat shellfish were hungry af.
Hard Shell Crabs
If you can't get a hold of MD Blue, then you can still enjoy these tasty critters. Kathryn from Voorhees, NJ reminisces:
My favorite - mom would buy a bunch, throw some newspaper on the coffee table and we'd make such a mess. Always a bonus if you cracked it just right and got a whole piece out to dip in melted butter. Yum!
Lobster
A list without lobster would just be incomplete. Matt from Raleigh, NC agrees:
Lobster...a 5 lb lobster. Drawn butter on the side. Steamed to perfection. Nothing better.
Oysters
There were some fans of oysters in our poll; however, they didn't want their names attached to such an endorsement. We'll be the first to say it loud and proud: oysters rock. Whether you eat them, or use them to rebuild NYC, this is a top tier shellfish.
---
Is there a best shellfish to eat that you think should be on the list? Let us know in the contact form. Fantastic answers might even make it on the podcast.