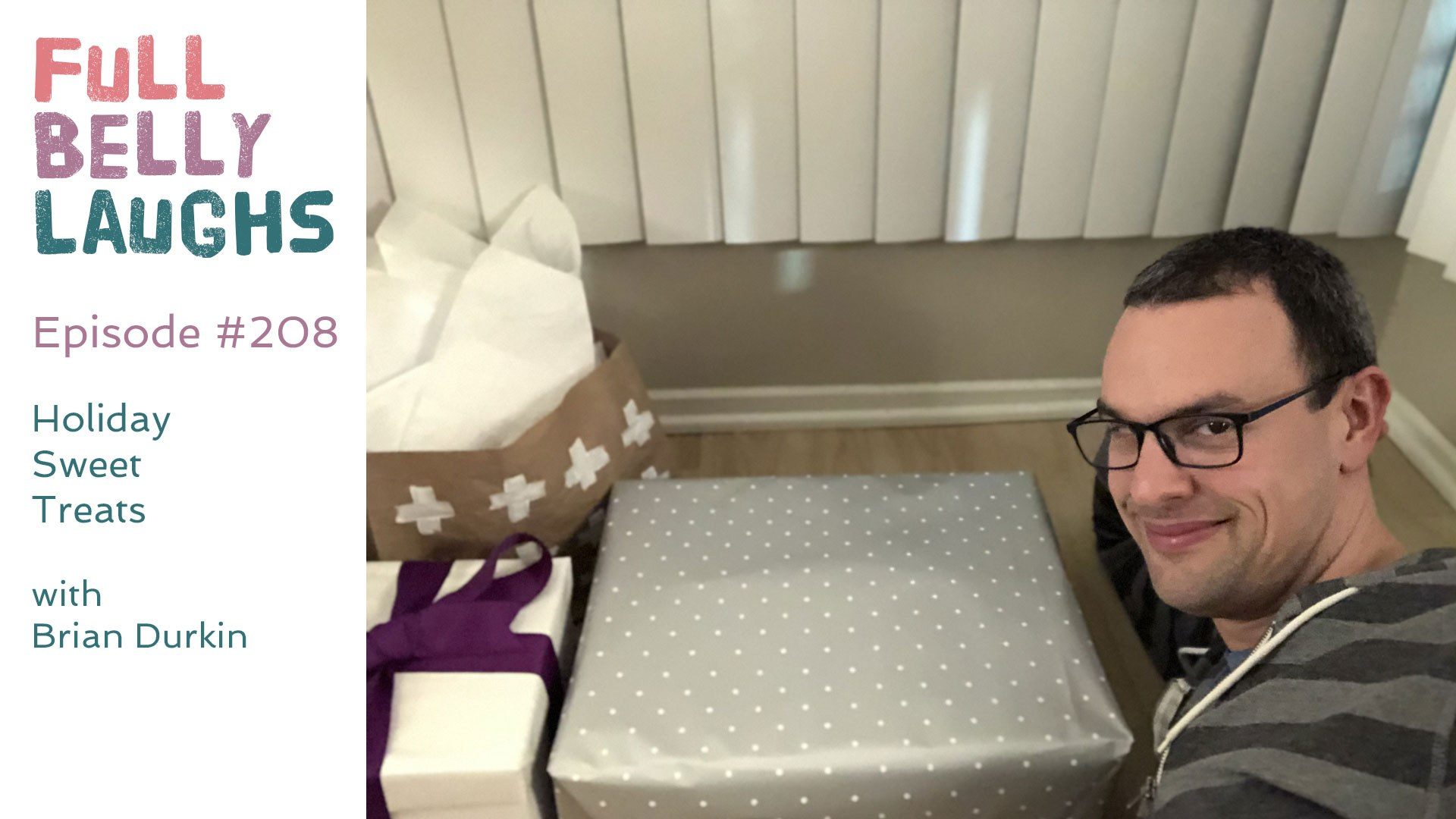 How Do You Take Your Sugar In December?
On this episode of the Full Belly Laughs Podcast, we cover our favorite holiday sweet treats. Learn all about what people like eating in December for dessert. Brian reads off some fan favorites for this holiday season. He also spends some time talking about what really makes a holiday sweet treat taste so good.
Treat Yo Self, Naughty or Nice
Regardless of what year you had, it's time to treat yourself. Don't worry about the misguided goal of losing weight. It's time to kick back with a glass of your favorite beverage, and down some homemade cookies. Yes, sugar is a vile drug that corrupts the entire nation, but who cares! Light 8 candles and write on Jesus' Facebook wall "Happy Birthday!"
Best Holiday Sweet Treats
Candy canes are a classic staple of the Christmas season. But does anyone really enjoy them? Probably not. It's about the cinnamon rolls that your mom bakes in the morning. They might not be as good as the artisanal buns gentrifying neighborhoods, but it's the memories. You smells those smells, and it reminds you of being a kid again. That's what it's all about.
If you didn't have the happiest holidays growing up, that doesn't stop you from enjoying yourself now. You probably have your own traditions built up over the years. Maybe you allow yourself to binge that show on the day off. Maybe you dig into your favorite ice cream. It doesn't really matter. It's the time of reflection and the pregame to the end of the year that matters.