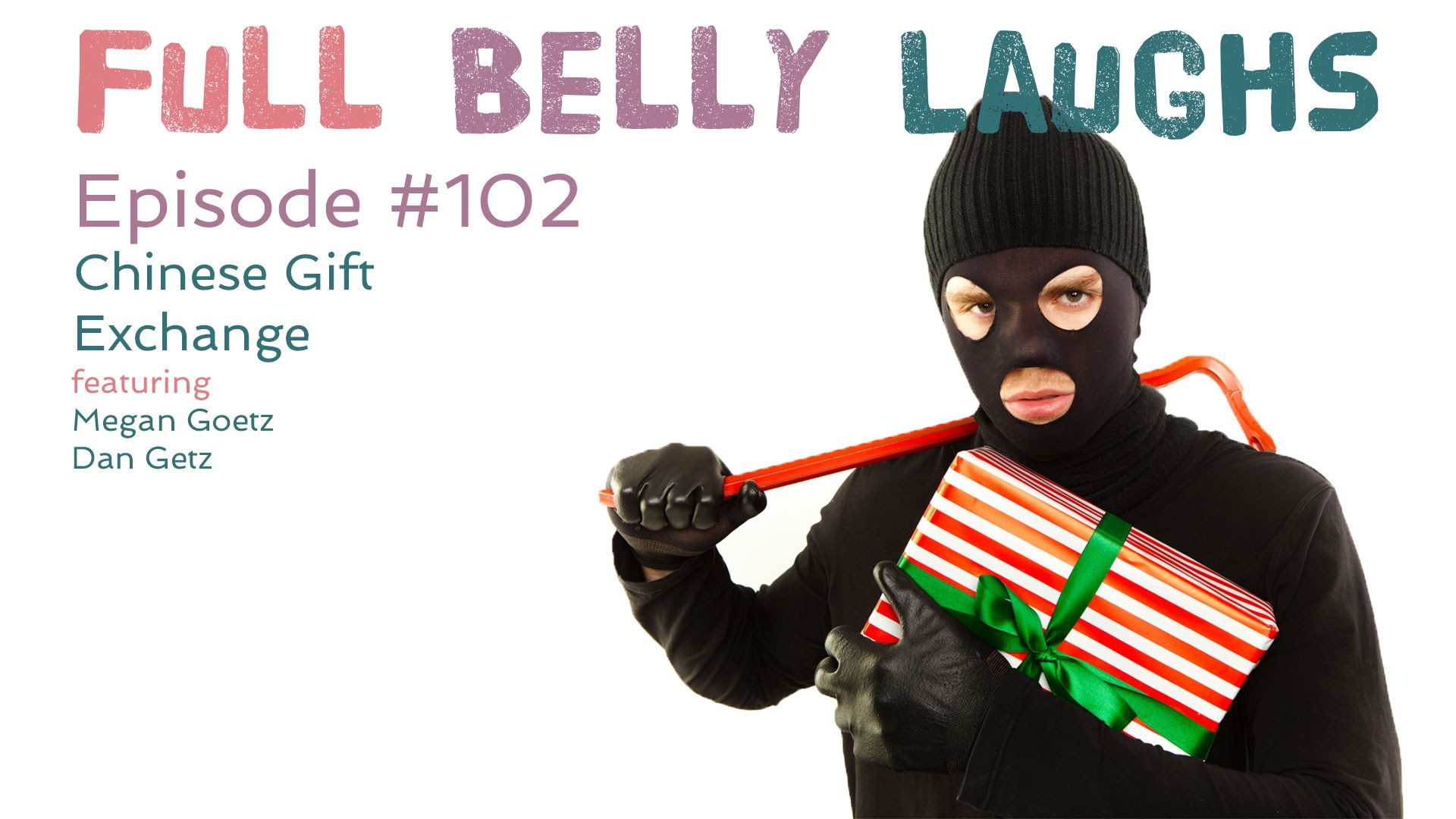 Listen to Full Belly Laughs Episode 102
Use the audio player below to enjoy Full Belly Laughs Podcast Episode 102: Chinese Gift Exchange.
You may know it as a Chinese gift exchange, Dirty Santa, Yankee Swap, or some other crazy name. White Elephant is probably the most accurate description of this holiday game. It's when people bring gifts and people can steal them. You might play it with your family. You may even do it at the office. Either way it's a right of passage to play this awkward gift exchange game, and we're hear to talk about it.
Full Belly Laughs Podcast Episode 102 Show Notes
Return guests pop by to chat about white elephants. Brian tells a story about how at an office job they called it a Chinese gift exchange. The gang then discovers some other definitions for this gift exchange game, then looks them up on Urban Dictionary. This leads the squad down a rabbit hole of looking up random things on the internet, including how Urban Dictionary defines their names.Brian attempts to play Head Bands again and it's another bust. That game sucks. If you want to hear the comics play a fun game, then stay for the bonus track.
Share Episode #102
Let your people know about this awesome episode. Share Chinese Gift Exchange on any one of these social media platforms.