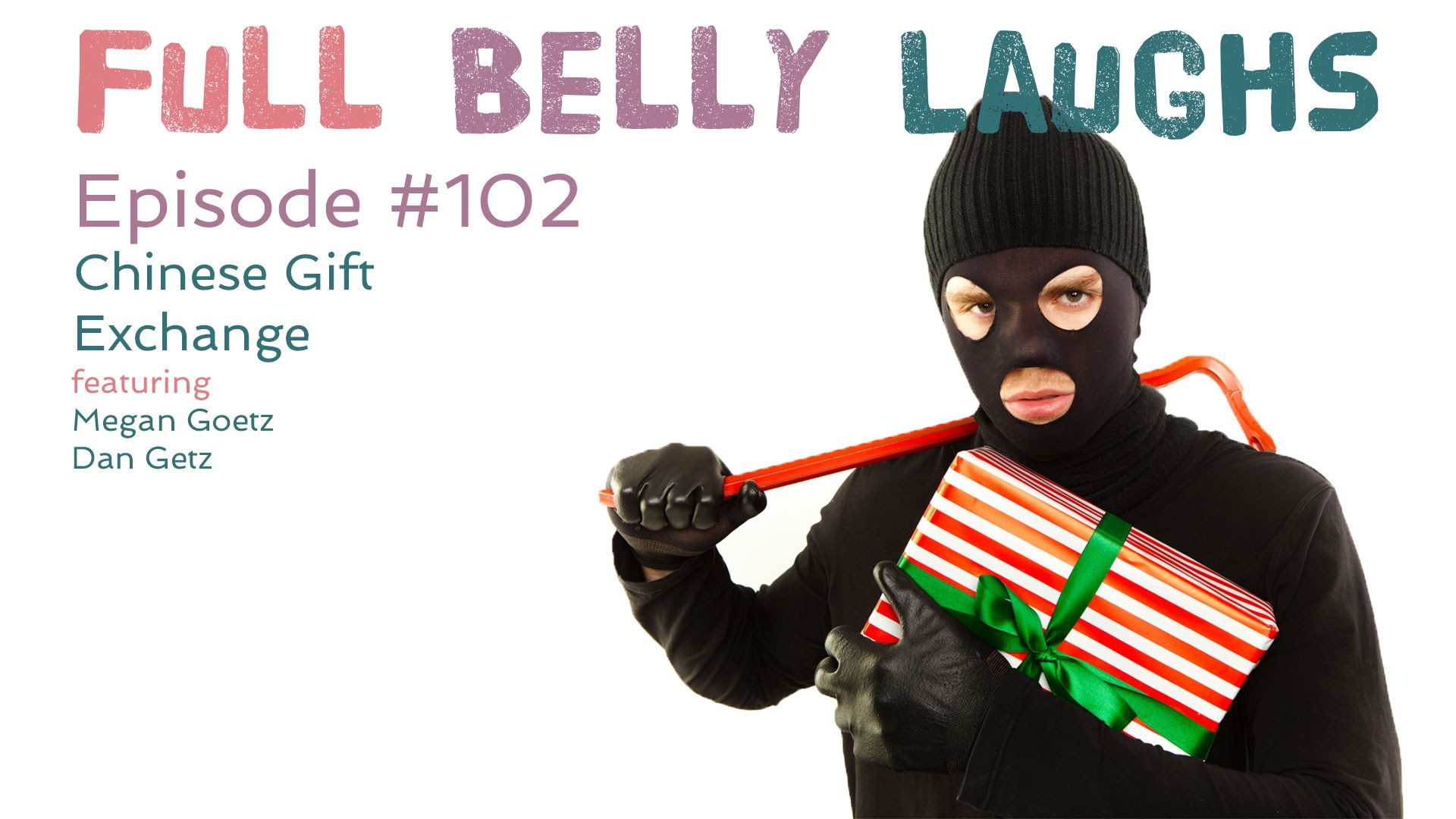 Listen to Full Belly Laughs Episode 102
Use the audio player below to enjoy Full Belly Laughs Podcast Episode 102: Chinese Gift Exchange.
You may know it as a Chinese gift exchange, Dirty Santa, Yankee Swap, or some other crazy name. White Elephant is probably the most accurate description of this holiday game. It's when people bring gifts and people can steal them. You might play it with your family. You may even do it at the office. Either way it's a right of passage to play this awkward gift exchange game, and we're hear to talk about it.
Full Belly Laughs Podcast Episode 102 Show Notes
Return guests pop by to chat about white elephants. Brian tells a story about how at an office job they called it a Chinese gift exchange. The gang then discovers some other definitions for this gift exchange game, then looks them up on Urban Dictionary. This leads the squad down a rabbit hole of looking up random things on the internet, including how Urban Dictionary defines their names.Brian attempts to play Head Bands again and it's another bust. That game sucks. If you want to hear the comics play a fun game, then stay for the bonus track.
Podcast Show Notes: Links and References
You might call it a Yankee Swap, White Elephant, or something else weird.
Read or listen to our comedic advice on how to succeed at a Chinese Gift Exchange, White Elephant, Dirty Santa, or Yankee Swap.
Brian Durkin is on Twitter and Instagram.
Full Belly Laughs is on Facebook, Twitter, Instagram, and Pinterest.
If you enjoyed this content, please consider writing a review on the FBL Facebook Page. It really helps the show reach new people.
If you would like to financially support the podcast, please consider donating. All of our content is ad free thanks to donors. Your contribution will help keep it that way, and unlock exciting opportunities for more content. Learn more about how much it costs to make this podcast, or donate to FBL now.