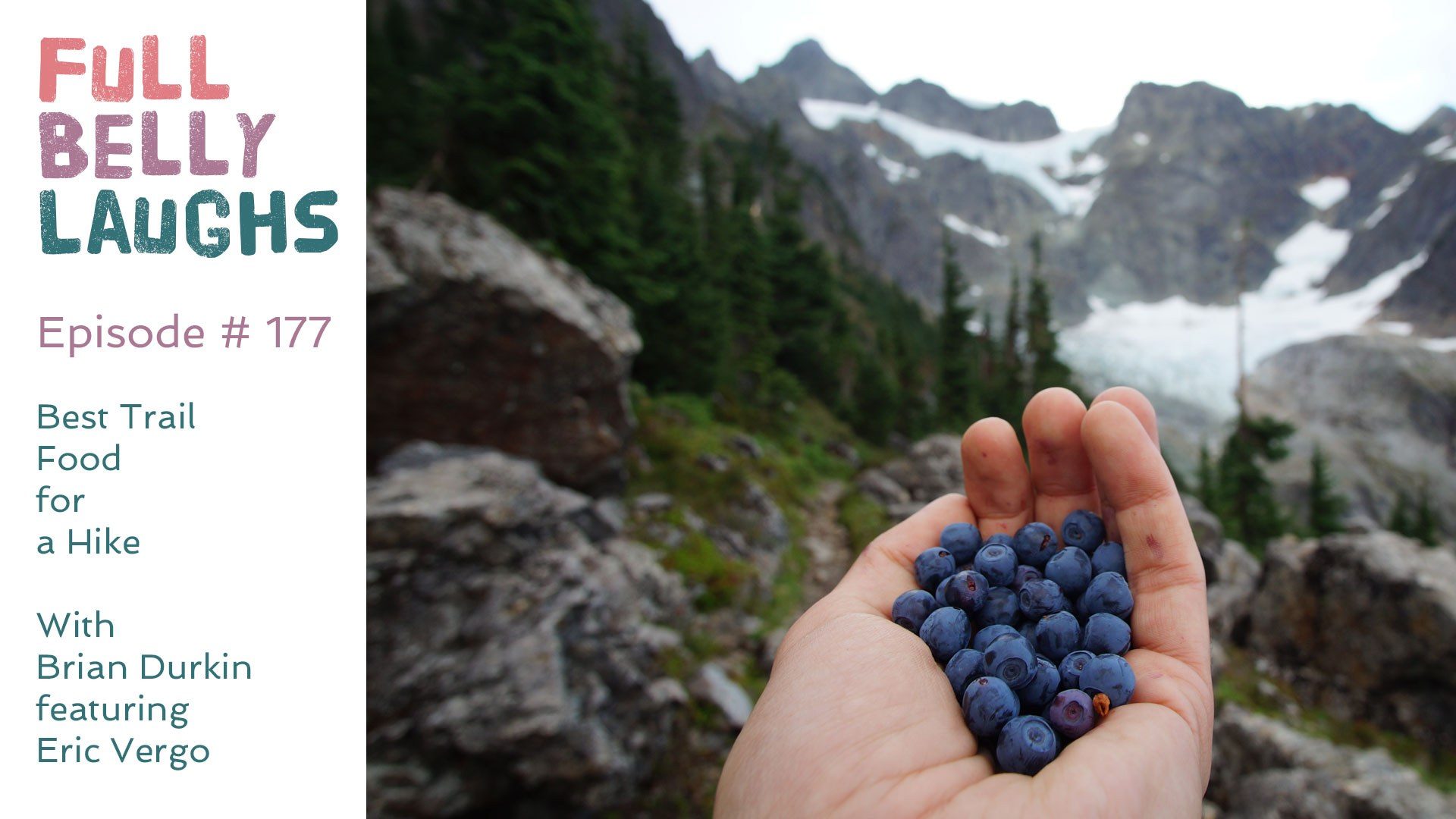 Listen to Full Belly Laughs Episode 177
Use the audio player below to enjoy Full Belly Laughs Podcast Episode 177: Best Trail Food for a Hike
We take some advice from a seasoned hiker to find out the best food for the trail. We categorize all the types of hikers, and how they prepare food on the trail. Of course as always we play some party games too.
Full Belly Laughs Podcast Episode 177 Show Notes
Host Brian Durkin's friend Eric Vergo is currently on an epic hike. He's been on the trail for months now, but took some time to send Brian some info. On the podcast Brian recaps Eric's pro tips on eating while hiking. They break down the three main categories of people and how they approach dinner. Before Brian jumps into the trail talk, he recaps last week's episode on Cookie Good. To finish off this episode he does a few rounds of Punderdome.
Best Trail Food for a Hike
You need to make sure you consume enough calories to make up for what you spend to hike. If you trek 20 miles a day, you need to eat 4000 calories to maintain your weight. This will vary per person though. Breakfast is usually something simple, and lunch is typically leftovers. Dinner is where you define yourself. You can go simple with ramen, ultra light with peanut butter, or ball out with dehydrated goodness. The choice is up to you. If you pack ahead you can have dehydrated anything. If you hate carrying stuff, then peanut butter might be the way to go.