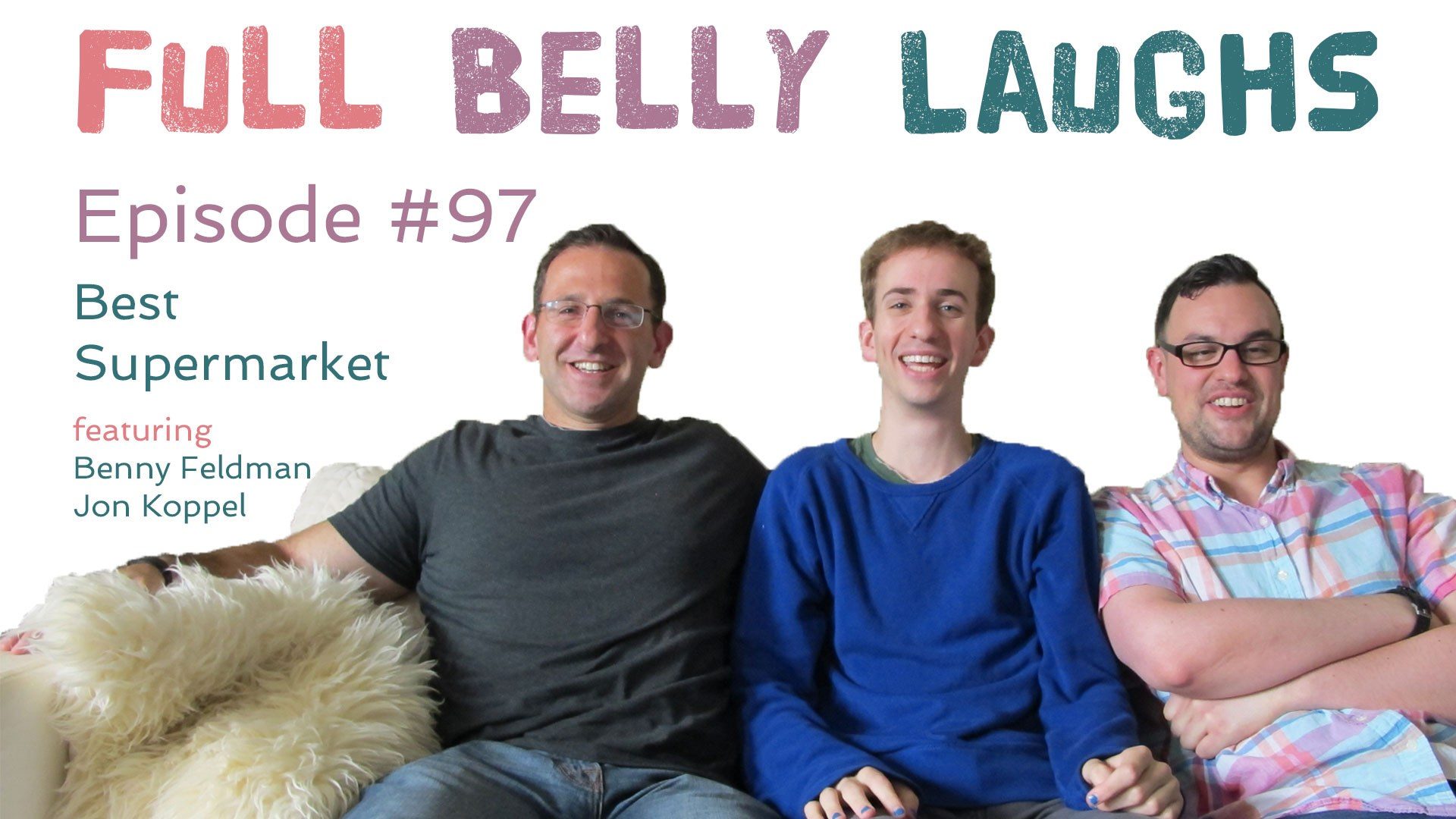 Listen to Full Belly Laughs Episode 97
Use the audio player below to enjoy Full Belly Laughs Podcast Episode 97: Best Supermarkets.
When it comes to the best supermarket, everyone has an opinion. Sometimes to comes down to proximity to home, or convenience during a commute. Bargain hunters don't mind traveling for great deals. Other patrons stay loyal based on quality and ethics. Whatever floats your boat, we got a hot list of the best supermarkets from around the country.Use the player above to hear the entire episode. Continue reading for a recap of what our fans thin are the best supermarkets.
The Best Supermarkets
According to our fans, here are the best places to grab your groceries.
Wegman's
According to Scott from Point Breeze in South Philly, "There are so many reasons from 1) having everything to 2) individually wrapped chicken breasts and other meat products. It has a pub inside. It is worth driving to the burbs on a Sunday for your week's need."This was far and away the most popular answer in our poll. Alex from Magnolia, NJ professes his love for this supreme supermarket:
I know you're going to be shocked but I have strong feelings about this subject. Wegman's is the Disney World of grocery stores. Sure, everything is overpriced but it's so well maintained! The meat department is fantastic, fancy cheeses, and the bakery makes an Ultimate White cake that will make you weak in the knees. It's honestly ridiculous. They always have tons of registers open so even when it's crazy busy, you get out quick. I honestly am in a better mood when I leave Wegman's than when I showed up. I mean, they even have a model train that runs around the store overhead! ACME ain't giving you that sh*t!
Wal-Mart
Jason from Berlin, New Jersey, says, "Easily Wal-Mart. There aren't websites dedicated to the People of other stores. There's no People of Albertsons, no People of Whole Foods, but there is People of Wal-Mart and it's the most glorious backwoods hillbilly shit you'll ever see."
Whole Foods
It's hard to deny this as the healthiest option. But can you afford it? If you ask Ross from Temple (North Philly), it doesn't matter. He says, "That hot bar alone makes it rule."
Stew Leonard's
Another Point Breeze resident had this to say:
I used to live up in New England for a few years. They've got this place called Stew Leonard's. It can only be described as Ikea meets Trader Joes meets Chucky Cheeses. It's perfect and it's the only thing I miss about living in New England.
Trader Joe's
This list would be incomplete without the many bells of TJ's. Mike from Malvern, PA had this to say:
Trade Joe's because they only have one or two versions of each product. I don't have to stand there for an hour trying to remember what combination of adjectives needed to be on my peanut butter.
---
Do you have a favorite supermarket? Let us know and we'd be happy to mention it on the podcast. Drop us a line using our Contact Form.