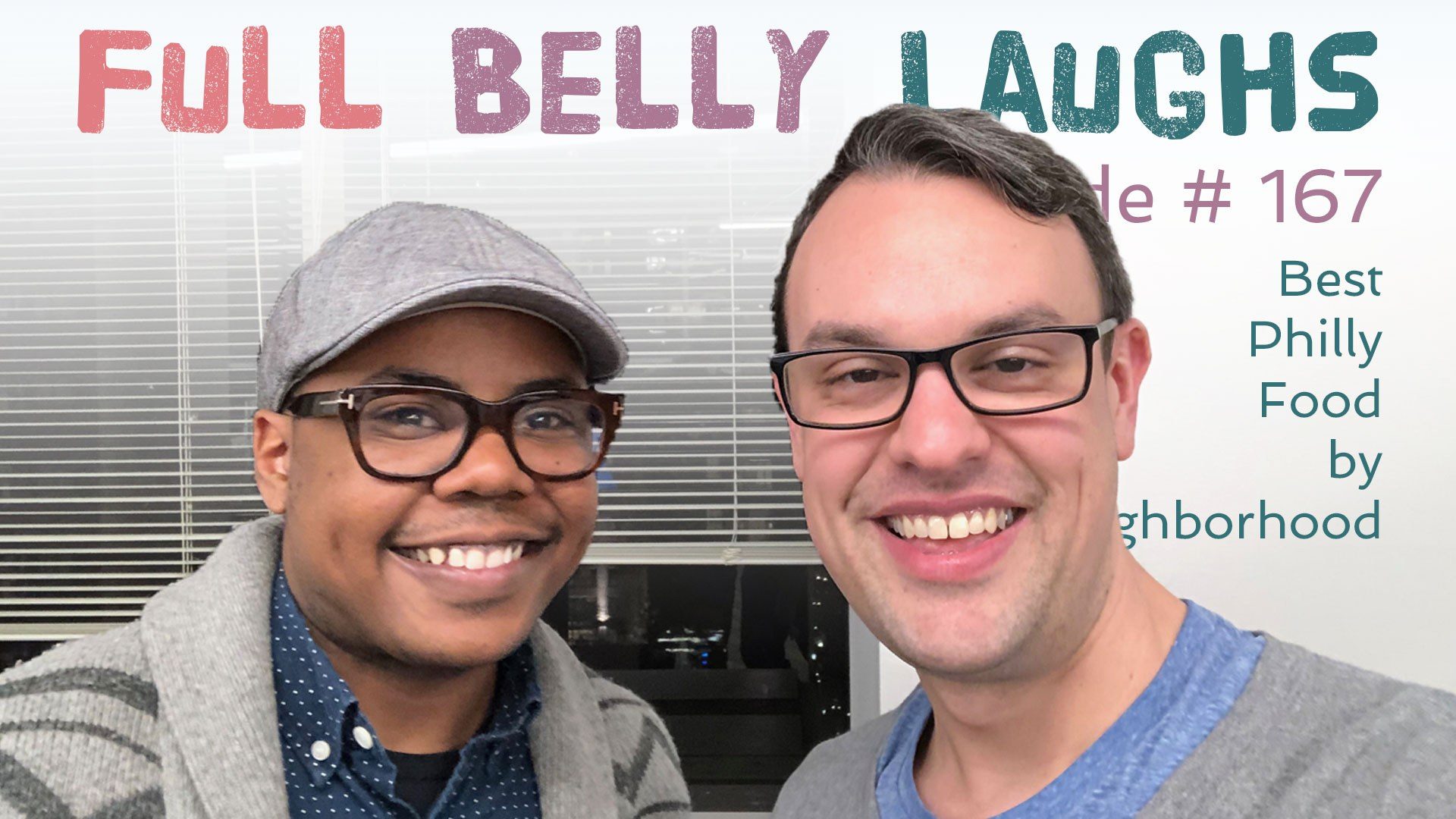 Listen to Full Belly Laughs Episode 167
Use the audio player below to enjoy Full Belly Laughs Podcast Episode 167: Best Philly Food By Neighborhood
Geo from Geo's Table drops by the cast to chat about all things Philly food. This incredible food bloggers sheds his knowledge about some of the best places in the city. This is your quintessential guide to Philly food by neighborhood.
Full Belly Laughs Podcast Episode 167 Show Notes
Geo is a creative professional with a great appreciation for the arts, and at the center of that appreciation is food. You can follow his food adventures on his Instagram or reading his blog. Lucky for us he stopped by the podcast to bestow his incredible knowledge of all things Philly food. Geo and host Brian Durkin chat about their favorite places to eat in Philly. To make sense of such a massive undertaking, they organize their favorite places by neighborhood.
After breaking down all of their favorite places, they play a new game. Geo provided the party game "Billionaire Banshee". It's a perfect game for the podcast, and we hope to play it again soon.
Best Philly Food by Neighborhood
There are so many gems in this episode that we highly recommend listening to the full thing. If you need some quick hits, then check out this list.
Fishtown: Memphis Taproom
Northern Liberties: Jerry's Bar
Fairmount: Belgium Taproom
West Philly: Dock Street Brewery
University City: Honest Tom's
Center City: Charlie Was a Sinner
Old City: Zahav
South Philly: Sabrina's Cafe