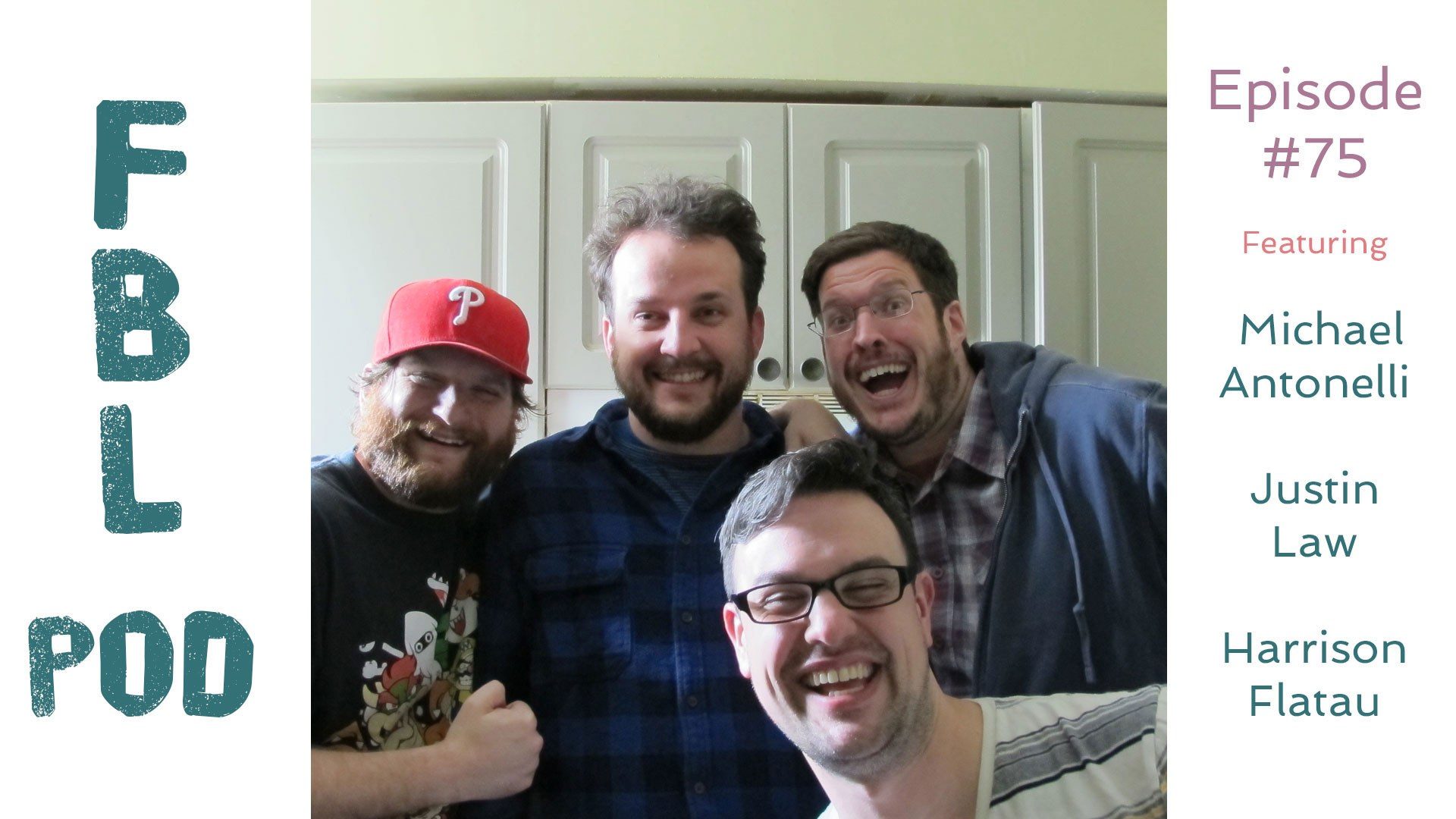 Listen to Full Belly Laughs Episode 75
Use the audio player below to enjoy Full Belly Laughs Podcast Episode 75: Best Happy Hours in Philly.
Looking for the best Philly happy hours? Look no further. On this episode of the podcast we discuss our favorite spots for cheap drinks and food. Fans of the show also send us tips on their favorite spots. Click play to listen to the show. If you can't listen, skip down below for a recap of the best places mentioned on the program.
Guests on the Show
Thank you to the hosts of Doom Thugs for coming on the podcast. Check out all things Doom Thugs below:
Brian Durkin appeared on Doom Thugs twice. You can listen to either of those episodes here:
---
What Makes a Good Happy Hour?
Every bar and restaurant offer different specials to entice people to eat and drink after work. If you go for the right things at the right places, the deals are real. But what are the do's and don'ts of great happy hours?
Wide Range of Drink Specials
Places that only offer one or two types of beer on discount are lack luster at best. Truly great bars will usually discount almost everything. Look for bars that are offering a lion's share of their booze at a discounted rate. Be weary though of places that advertise "drafts only" or "bottles only". Their selection for whatever is on special could be bad.
Legit Food
The best places for happy hour offer cheap drinks, and even cheaper food. Any bar will a sizable menu will offer something for cheap during happy hour drinks. If a place only puts one appetizer on sale, it's probably not very good. The solid restaurant bars usually discount all of their apps.
Best Philly Happy Hours
Our wonderful fans submitted their favorite places to go for happy hour in Philadelphia and Delaware County. Here are the top responses and recommendations from our poll:
Frankford Hall. Doubt it's the best in the city but it's merit stands in such sharp contrast to everything else about that place.- Mike from Port Richmond in Philadelphia, PA
Sampan! $3 drafts & speciality cocktails. Plus their really expensive delicious food is cheap and they have the sweet outside grafitti bar.- Hali from Astoria in NYC
El Rey is the only Happy Hour I know of in the city worth going to. $1 Tacos, $2 Tecate Cans, $3 Modelos, $4 House Margaritas. 5-6:30 M-F.- Scott from Point Breeze in Philadelphia, PA
Whichever one has me forgetting who I am by 7:00.- Jeff from "The Deep South" Philly
I prefer to hit up moderately expensive Center City/Old City spots for $5 cocktails. There are a ton of places that have really good deals. Valanni and Lucha Cartel are my go-tos. Lucha Cartel has pretty good margaritas and Valanni has a drink that's almost like a whiskey mojito that is really good and will knock you on your ass.- Marissa from Girard Estates in Philadelphia, PA
The Foodery because I work there.- Rachel from The Foodery
Bar-ly in Chinatown has a legally dubious 10pm to midnight happy hour. $3 Peking Duck Sliders and $4 for a glass of wine.- Matt from South Philly
El Camino real has $1 unlimited chips and salsa and strong, real fruit margaritas for $3.- Xtina from Northern Liberties in Philadelphia, PA
The Dunkin Donuts that I pass going to the 15th St stop on the El has a muffin happy hour from 2-9.- Eddie from Center City Philadelphia
My bed.- Victor from Levittown, PA
Tell Us About Your Favorite Philly Happy Hours
Got a great place you want to share? Hit us up on our Contact Form. We'd love to hear about it. Great recommendations will get a shout out on the podcast.