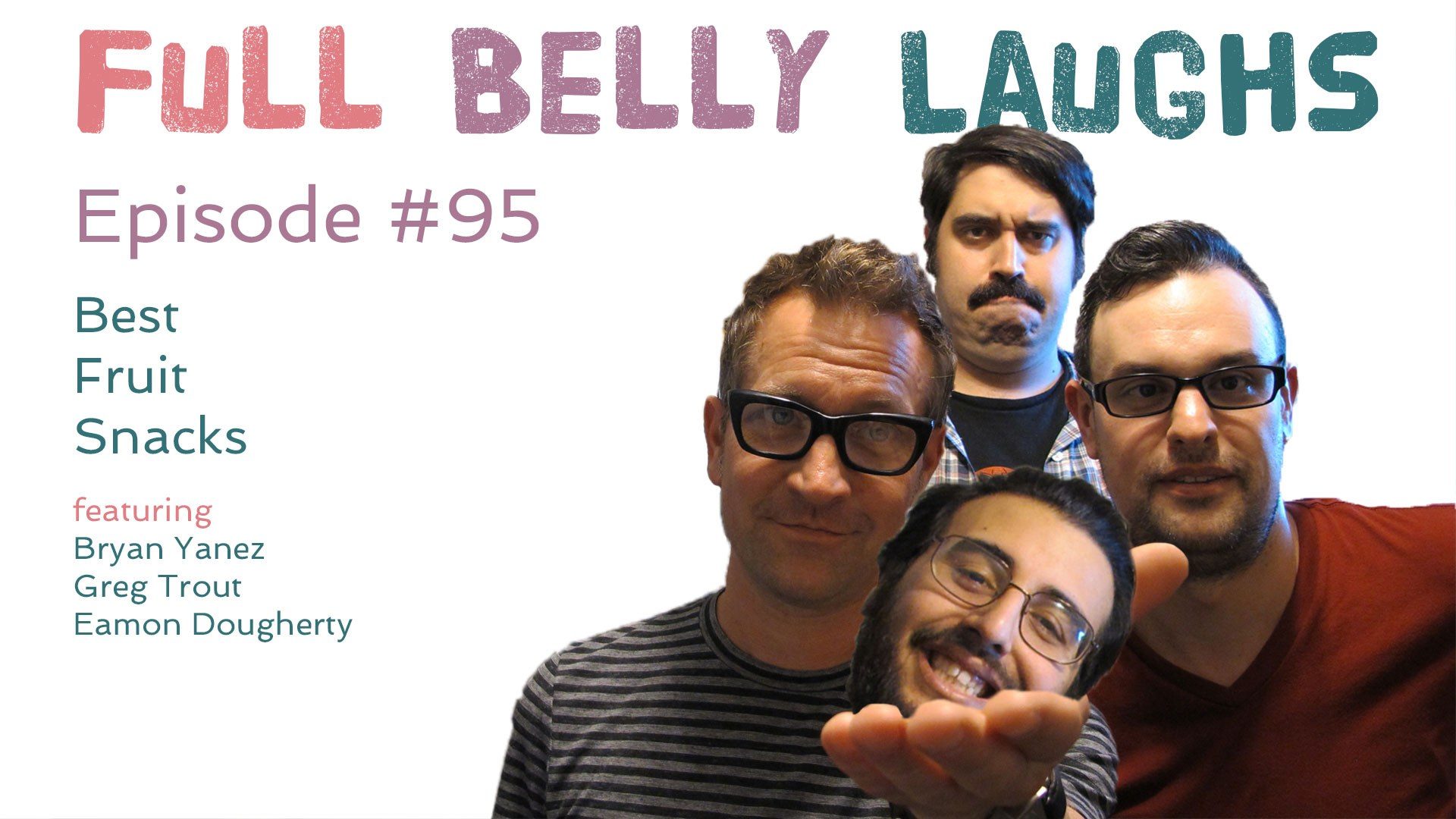 Listen to Full Belly Laughs Episode 95
Use the audio player below to enjoy Full Belly Laughs Podcast Episode 95: Best Fruit Snacks.
We list off the best fruit snacks on episode 95 of the Full Belly Laughs podcast. After many distractions we dive into the topic, then we play some classic board games. Just plain and classic fun.