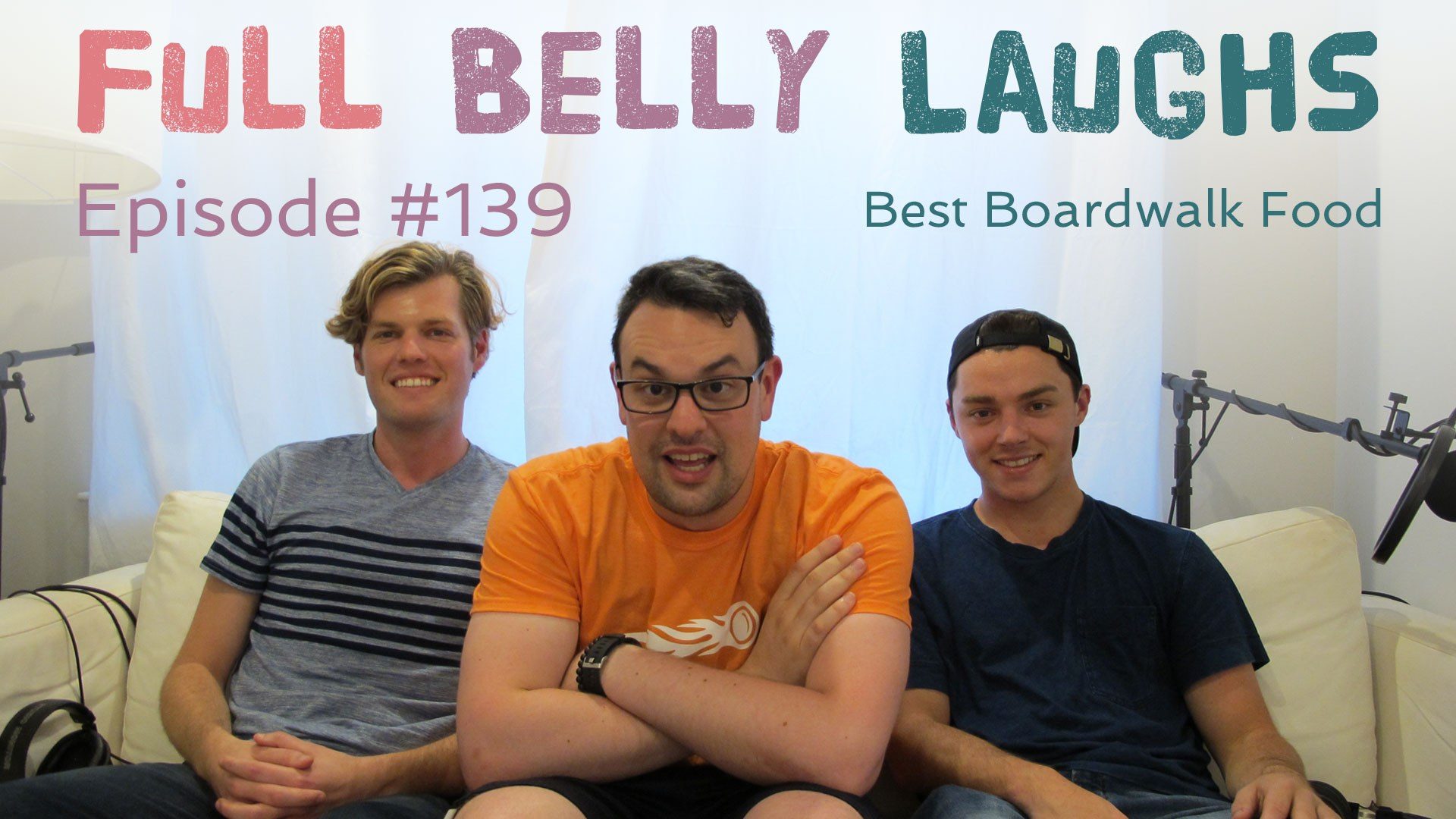 Listen to Full Belly Laughs Episode 139
Use the audio player below to enjoy Full Belly Laughs Podcast Episode 139: Best Boardwalk Food.
The best boardwalk food reminds you of vacation and summer weather. It's something decadent and filling. After consuming it you should be ready to nap on the beach. Great boardwalk food requires real attention to detail, since you need to make sure a seagull doesn't snatch it away.We chat about the best boardwalk food, and the pros and cons of the New Jersey boardwalks. Use the player to listen to the episode or read the highlights.
Full Belly Laughs Podcast Episode 139 Show Notes
Anthony Barone and Brendan Donegan take a leap of faith coming over to Brian's apartment to record the show. This is the first time this crew has really hung out together. They didn't know if Brian actually wanted to chat about funnel cake, or grind them up into funnel cake. It turns out Brian is a pretty chill dude that just likes to chat food and play board games.
Best Boardwalk Food
The following food items made our list of mentions on the podcast:
Funnel Cake
Curly Fries
Ice Cream
Pizza
Those are the top four main categories when it comes to the best boardwalk food. There are other options, but a real boardwalk experience requires something from the above list. Your vacation really isn't complete without having a slice of pizza or a cone of ice cream. And there is nothing like watching a mom keep track of her kids while fighting off seagulls attacking her bucket of fries.