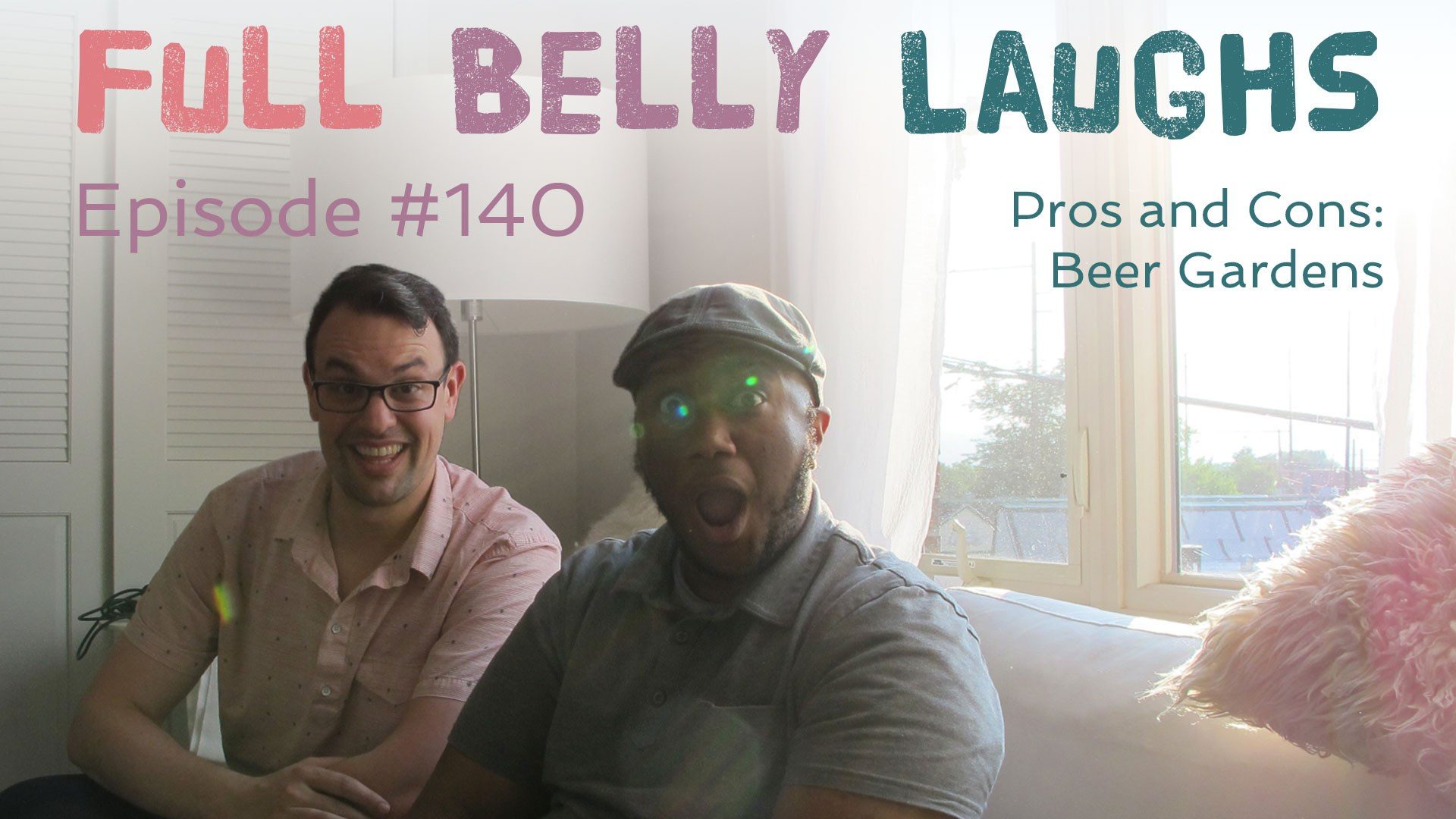 Listen to Full Belly Laughs Episode 140
Use the audio player below to enjoy Full Belly Laughs Podcast Episode 140: Beer Gardens Pros and Cons.
Beers gardens originated hundreds of years ago, but should we keep doing them? Drinking outside is nice, but what about the company? Is beer even worth drinking? Are there pretty sweet stories to tell at a garden versus a dive bar? Does anyone actually care? All of this and more answered this week on the Full Belly Laughs Podcast.
Full Belly Laughs Podcast Episode 140 Show Notes
Harrison Scantling joins host Brian Durkin for a discussion about Beer Gardens. They go back and forth cracking jokes and speaking their minds about drinking in a confined outdoor space. The conversation is light and respectful, and full of fun. After the chat the boys do a Hyperthetical. It actually ends up being the last on in the deck, so the segment is now retired! After that they play a few rounds of Super Fight.
Beer Gardens: Advantages and Disadvantages
Beers gardens can be a nice change of pace with warm weather. When the sun is shinning, you don't really want to be stuck hiding in your dark and dingy dive bar. That said the attraction of warm weather is really only appealing to those that experience four seasons. When the sun shines at a nice 73 degrees every day, people in San Diego don't feel as compelled to beer garden. It's those hot summers when you still remember a harsh winter that gets butts out drinking by bushes.The type of person that attends a beer garden can be rough. It's usually a bro situation, but not necessarily. The nice part about the open air environment is less noise. So if that frat dude is talking straight nonsense, there is a better chance it doesn't drown out your conversation about the humidity.