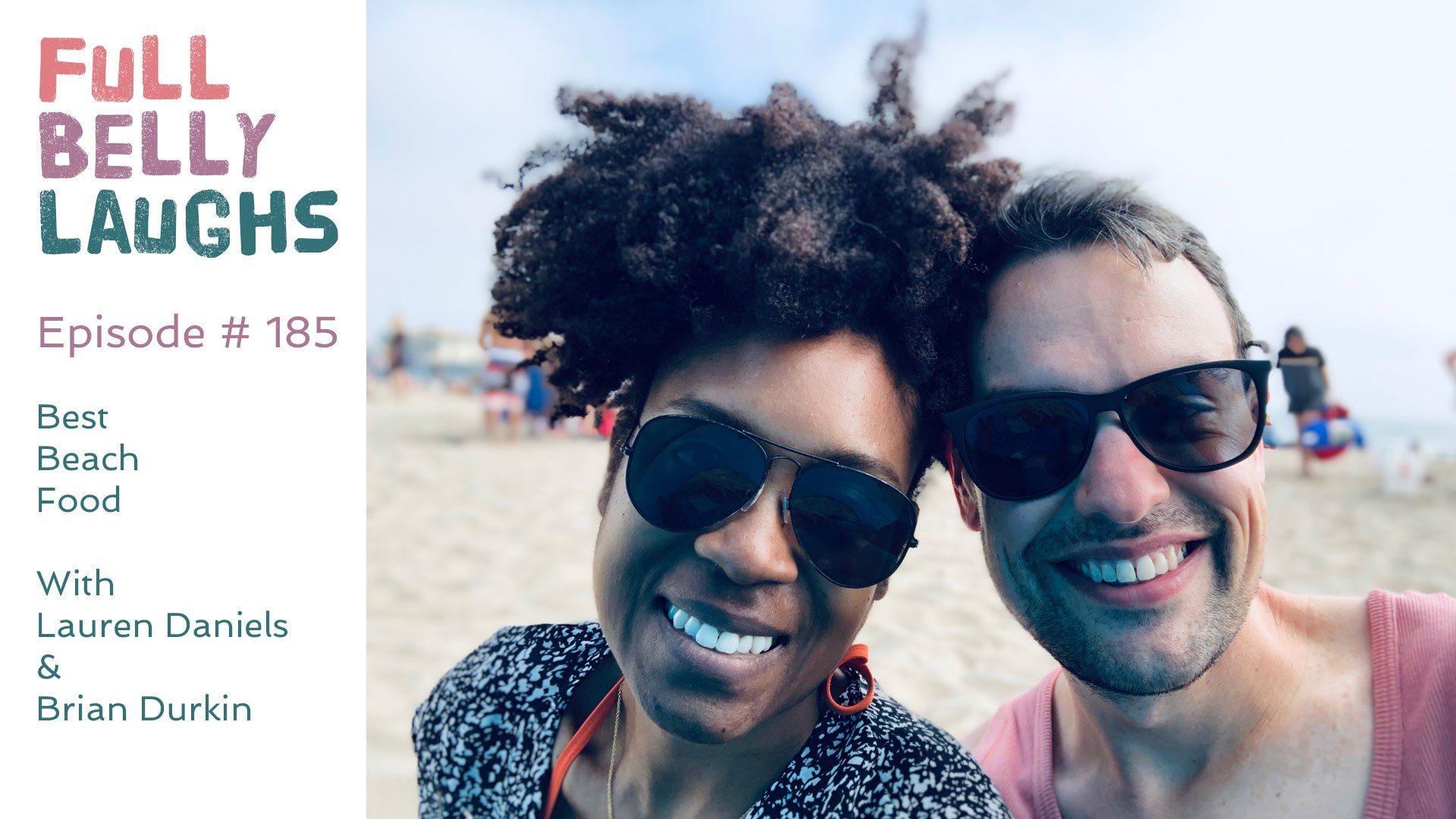 Listen to Full Belly Laughs Episode 185
Use the audio player below to enjoy Full Belly Laughs Podcast Episode 185: Best Beach Food
Lay out in the sun and enjoy some good eats. But what will you consume? We are here to answer this challenging question. There are so many challenges when it comes to packing a great meal for the beach. Is it heavy to carry? With the seagulls attack us over it? Will it pack well? Can children contaminate it with sand or water quickly? We help answer all of these questions and more.
Full Belly Laughs Podcast Episode 185 Show Notes
Lauren Daniels joins Brian for another great conversation. They chat about their days and some other random things, including Jaden Smith. They quickly zero in on the topic at hand: best beach food. They discuss the wonderful things Lauren packed for their beach trip. From there they name other items families or just humans could consume at the beach. After thinking about the possibilities, they lay down a list of great items to consider. After the conversation they play a round of Guess Who? while simultaneously playing Punderdome. It's a must-listen moment.
Best Beach Food
There are several items that are perfect for a day at the beach. Here are some of our favorites:
Overnight Oats
Grapes
Watermelon
Salad Sandwiches (Egg Salad, Chicken Salad, etc.)
Pretzels, chips, Chex Mix, etc.
Liquid Death
That last one you don't really need, but bringing water is a good idea for the beach. It's easy to forget out dehydrated you might become having fun in the sun.
Share Episode #185
Let your people know about this awesome episode. Share Best Beach Food on any one of these social media platforms.