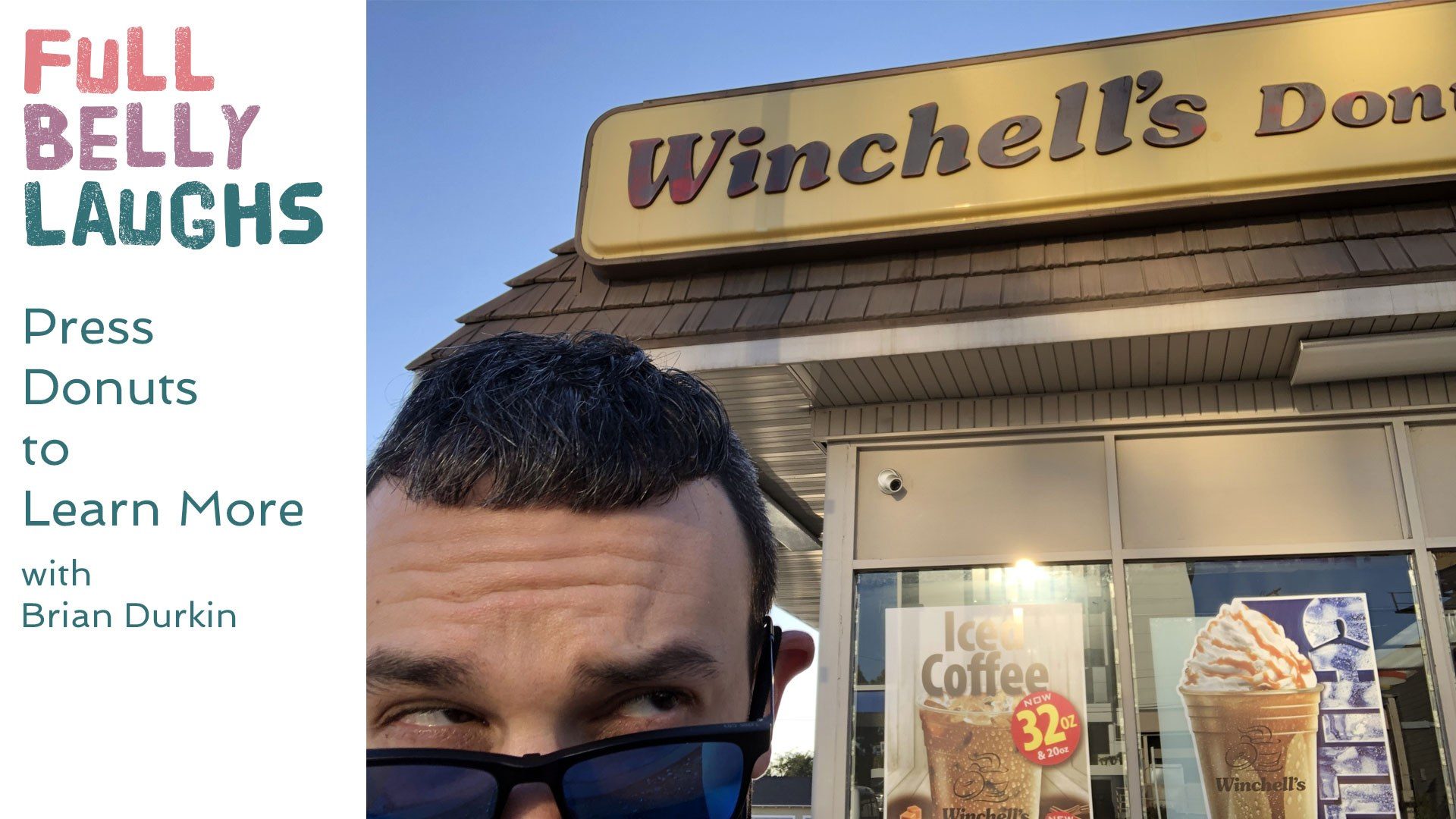 Winchell's Donut House Website Roast
We all love donuts, but do you know what's better than a donut? A corporate website about donut shops. It has all the cool stuff: home page, about page, ways to join the club, facts about the food, and so much more. Comedian Brian Durkin goes exploring, and comedy ensues. He also covers a logical fallacy and uses the party game Funemployeed to improvise a scene about a first-round interview call.
Click Here To Learn More
Classic lol boomer blunder on the Winchell's Donut House site (at the time of this episode's release). There was some sweet copy that explained to the user that clicking the button will do what the button stated. Hey, it's better to be clear than mysterious with your words. The nutrition facts were cool, but conveniently left out one very important ingredient: sugar. WDH chose to keep the amount of grams of sugar in its products a mystery. But at least joining the Donut House club is very easy to understand. That's what matters.