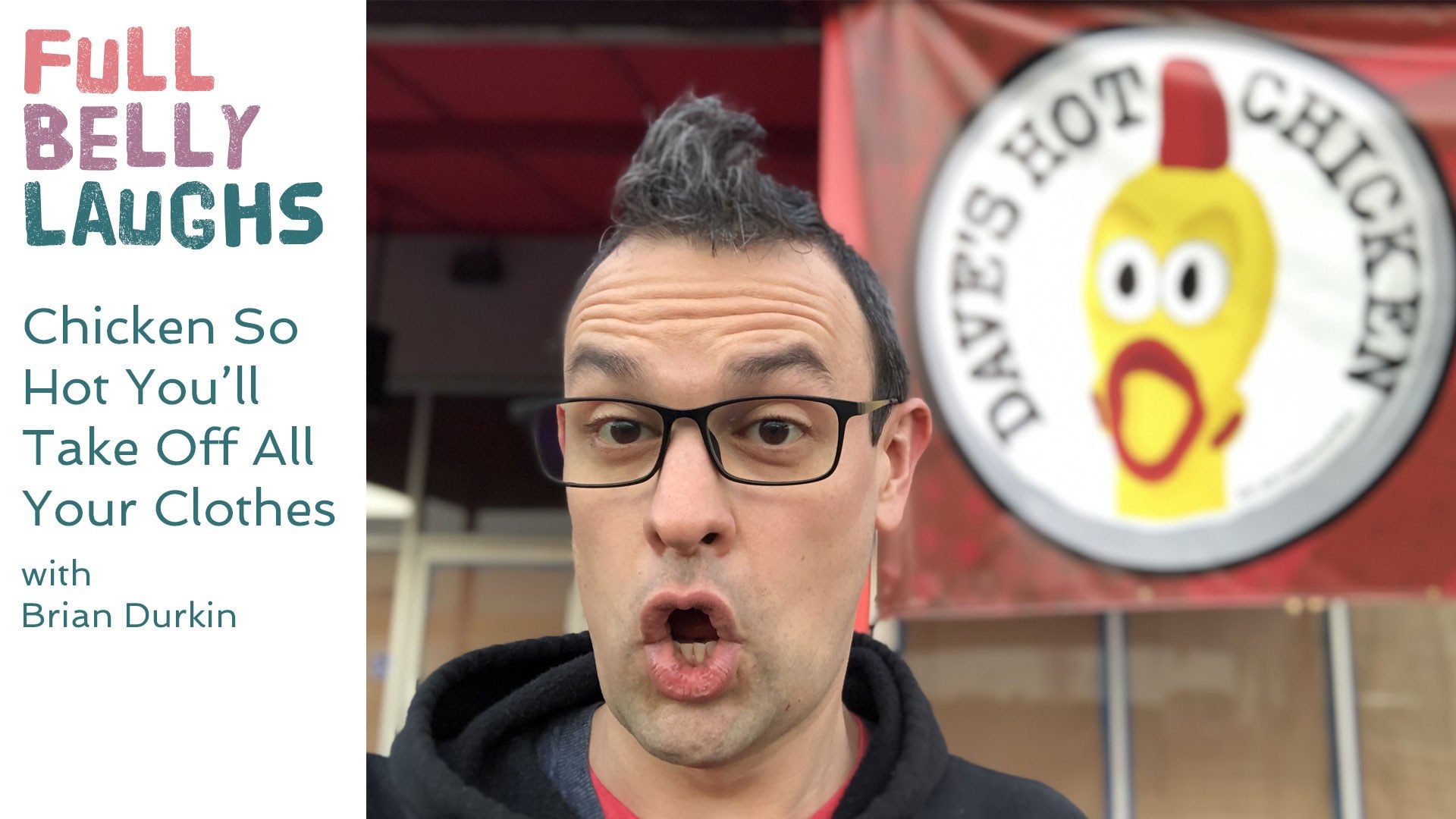 This Chicken Looks Too Hot To Handle
Dave's Hot Chicken is serving Los Angeles with some amazing Nashville hot chicken. So what does comedian Brian Durkin do? He sits at home wishing he had some, scrolling through the DHC website. The food porn on their site is incredible, and the menu looks amaze. Brian also dives into the history of the restaurant chain, and let's listeners know about some cool opportunities. This podcast episode also includes coverage of a cognitive bias and a round of Funemployeed.
Dave's Hot Chicken
You know a restaurant has to be fire when they specialize in just one thing (and when "hot" is in the title of the restaurant, it's probably pretty spicy). DHC only offers three combos, and they're really just the 3 ways to enjoy their chicken: 2 tenders, 2 sliders, or a tender plus a slider. Dave's Hot Chicken wouldn't be complete without some dope sides. The usual suspects are in attendance: fries, mac and cheese, coleslaw, etc. The website is covered in food porn, so even if you don't live in the LA area, you should visit just for the juicy pics.