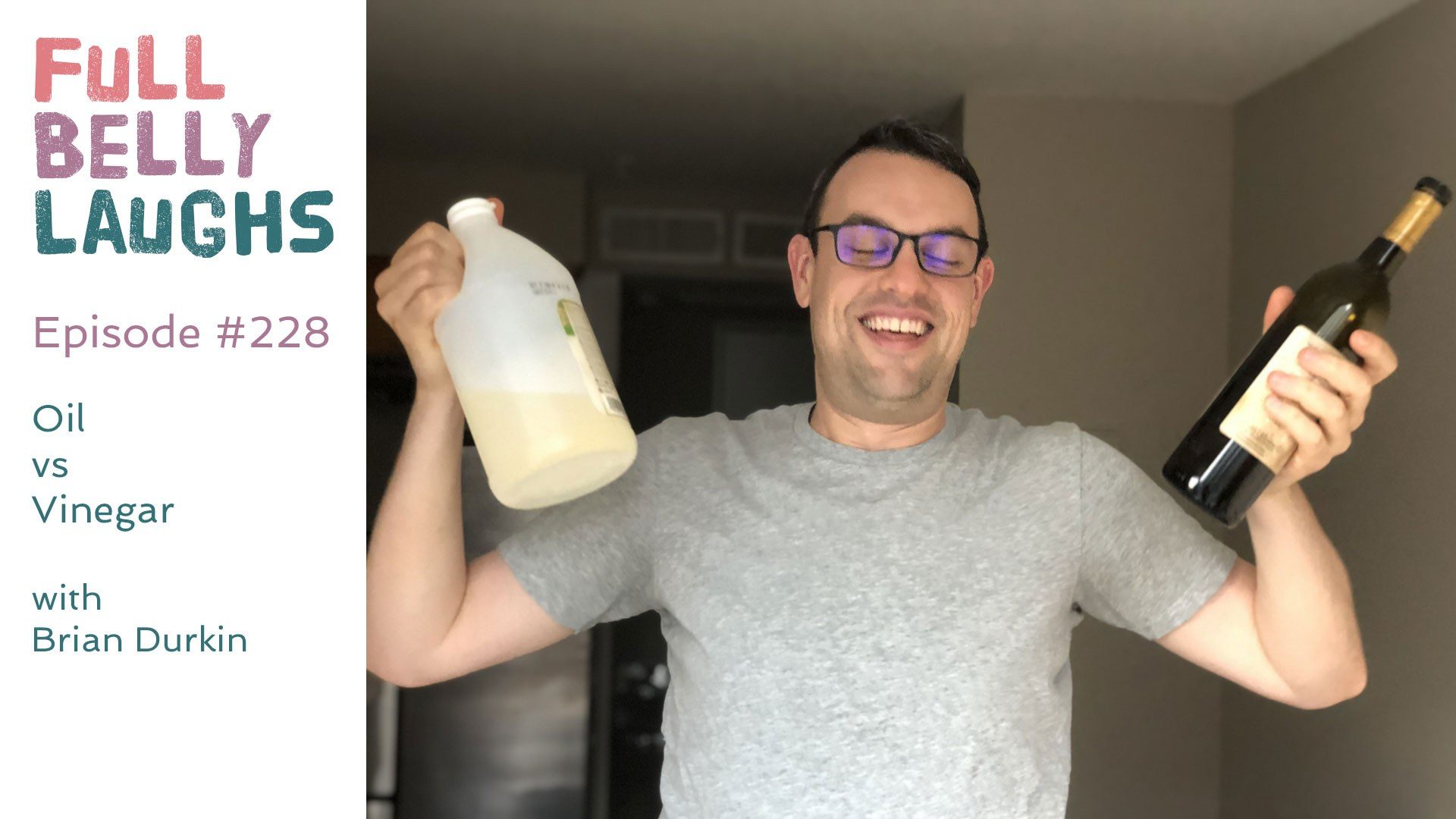 Vinegar or Oil: Is One Better?
On this episode of the podcast, we discuss the pros and cons of vinegar vs oil. Comedian Brian Durkin curates a discussion with fans who submitted comments on our social media poll. This episode all includes coverage of the confirmation bias, a shout out to the Gross Domesticated Podcast, and a hilarious round of Super Fight.
Most People Prefer Oil, But Then Realize They Need Vinegar
Most voters in our poll first started to praise the merits of oil, and how they couldn't live without it. But then they started to think about the question more. When asked to pick one and only one forever, many people realized they needed the funk of vinegar. It's just too unique and awesome. Besides helping deglaze a pan, it's also got plenty of applications outside of cooking. Oil, although amazing, is not as versatile as vinegar. After reviewing the results, the people have chosen vinegar.